Fall Camp Preview: Offensive line
As things get close to the start of fall camp on Aug. 4, HuskerOnline.com will spend the next few days breaking down the different position groups and biggest storylines heading into the 2016 season.
We continue today by taking a look at Nebraska's offensive line, a group that has been completely reshuffled from last season but is loaded with veterans and new faces ready to make their marks.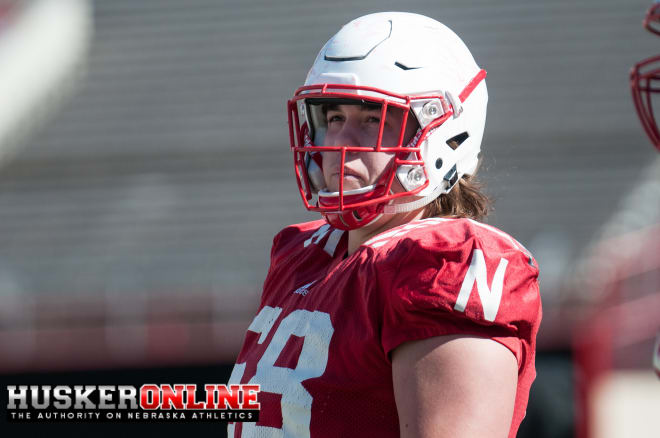 WHAT WE KNOW: New look starting five is locked in
It's a fairly rare occasion when a team's entire starting offensive line is already determined before the start of fall camp, but that's where Nebraska is as it returns to the practice field next week.
Led by future star Nick Gates at left tackle, the Huskers pretty much have their top unit in place with Jerald Foster at left guard, Dylan Utter at center, Tanner Farmer at right guard, and David Knevel at right tackle.
There's something to be said for having such a vital group in the offense locked in so early, as the top unit can continue to build upon a quickly growing rapport that started back in the spring.
Granted, there's a ton of inexperience in that group, and the only two returning starters - Gates and Utter - are playing different positions from a year ago with Gates moving from right to left tackle and Utter switching from guard to center. Foster and Farmer have never started a game, nor has the junior Knevel.
That adds even more value to having the starting five already established, as the more reps the group can take together this fall the better.
WHAT WE WANT TO KNOW: Can Knevel answer the call?
Nebraska is set for the next three years at left tackle with Gates, but the rest of its depth at offensive tackle is one of the team's bigger concerns going forward.
That's why the play of Knevel will be critical to the Huskers' offensive success. Fans and coaches alike have been waiting years for the Ontario, Canada, native to match is play on the field with his imposing stature.
At 6-9, 315, Knevel is the biggest player on NU's roster, and if he can find a way to combine that size and strength with good, consistent technique, the Huskers could have two of the better bookends in the Big Ten Conference.
If he can't, however, Nebraska might be in trouble.
WHAT WE'RE LOOKING FORWARD TO SEEING: It's Foster and Farmer's time 
Foster and Farmer came to Nebraska along with Gates as one of the best offensive line recruiting classes the program had seen in some time.
After all three redshirted their first seasons in 2014, Gates was the first to get his chance last season and ended up earning Big Ten All-Freshman Team honors. Now, it's Foster and Farmer's turn.
From all observations and reports during the spring, both of the sophomores look ready to step into the spotlight of the starting lineup this year. But until they finally prove they're ready for the challenge, their inexperience will remain one of the concerns for the offense going into 2016.
That said, it might only be a matter of time until those worries are erased completely. Farmer already won respect of the locker room by establishing himself as one of the strongest players on the team from the day he first set foot on campus.
Foster has also earned his stripes with his play in practice, and he's also quickly emerging as a budding leader of the team both on and off the field.
FALL CAMP NEWCOMERS
The number of true freshmen offensive lineman that have come to Nebraska and made immediate impacts their first season is few and far between.
But because of NU's lack of proven depth at tackle, Matt Farniok could end up being the next one to do it.
There's a reason head coach Mike Riley personally invested so much time and effort in recruiting the standout from Sioux Falls, S.D. Not only do the Huskers desperately need to rebuild their numbers at tackle, they also think Farniok has the potential to like Gates and quickly rise to the top of the depth chart.
Ideally they would want to redshirt Farniok and give him a year to adjust to the college game physically and mentally, but if worst comes to worst, the coaching staff might not hesitate to throw him into the fire right away.
Other incoming freshmen Boe Wilson, John Raridon, and Bryan Brokop all look to be redshirt candidates this season. But keep an eye on Wilson. Early reports are he's already one of the "meanest and nastiest" linemen coming up the ranks.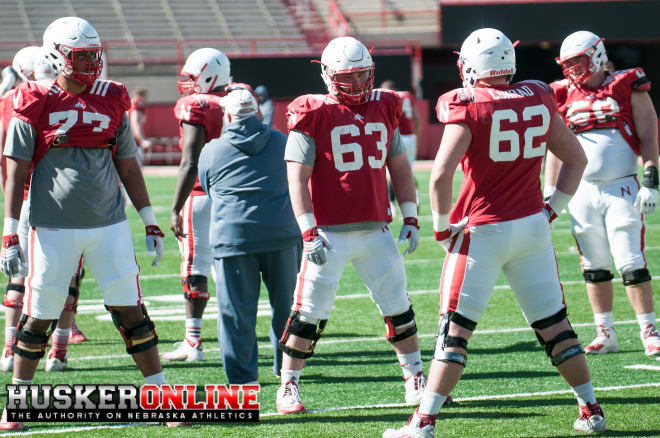 FALL CAMP PREDICTION
As mentioned, with the starters all pretty much in place, there isn't a whole lot of guessing left to do in terms of Nebraska's offensive line depth chart going into fall camp.
Gates should continue to develop into one of the best tackles in the Big Ten, while Knevel has a golden opportunity in front of him to become a two-year starter at right tackle.
Inside, Foster and Farmer secure their places as NU's guards of the future, while the senior Utter leads the way as the veteran in the middle.
Should any of the guards or tackles miss time this season, look for senior Corey Whitaker to be the first man off the sideline. Whitaker pushed Farmer all spring for the starting right guard job, and he's going to the utility swing player who can player any of the tackle or guard spots.
Behind Utter, look for redshirt freshman Michael Decker to be the top backup after the sudden departure of Paul Thurston this spring.
PROJECTED FALL CAMP DEPTH CHART
LT
1. Nick Gates, So.
2. Sam Hahn, Sr.
-OR-
Matt Farniok, Fr.
LG
1. Jerald Foster, So.
2. Jalin Barnett, RFr.
C
1. Dylan Utter, Sr.
2. Michael Decker, RFr.
RG
1. Tanner Farmer, So.
2. Corey Whitaker, Sr.
RT
1. David Knevel, Jr.
2. Corey Whitaker
3. Christian Gaylord, RFr.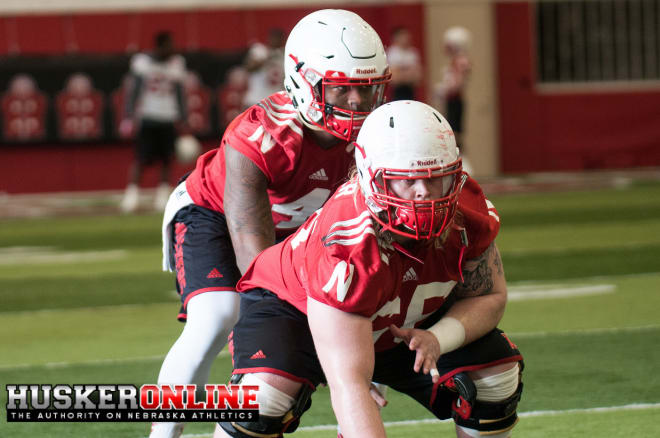 2016 FALL CAMP PREVIEW ARCHIVE