Fall Camp Preview: Linebacker
As things get close to the start of fall camp on Aug. 4, HuskerOnline.com will spend the next few days breaking down the different position groups and biggest storylines heading into the 2016 season.
We continue today by taking a look at Nebraska's linebackers, a group that a year was one of the team's biggest concerns and is now maybe the biggest strength of the defense.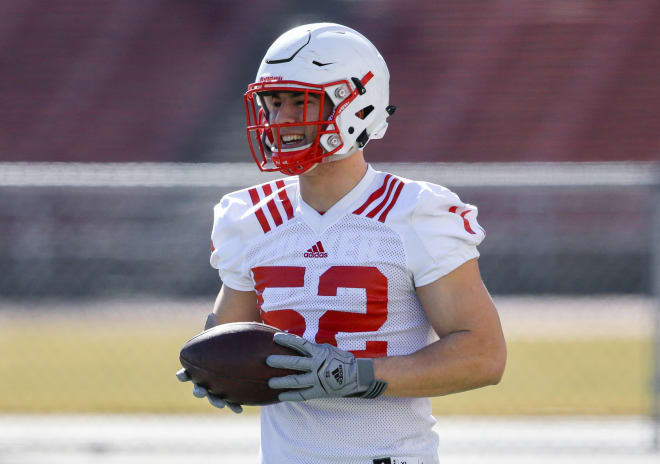 WHAT WE KNOW: Once a weakness, linebacker is now a strength
If you go back and read the stories from fall camp last year, the concerns over Nebraska's linebacker depth were brought up time and again.
But by the time the Huskers rolled over UCLA in the Foster Farms bowl, the unit had developed into one of the deepest on the entire roster.
Led by veterans Josh Banderas, Michael Rose-Ivey, Marcus Newby and true sophomore Dedrick Young, Nebraska now boasts a loaded linebacking corps that could see a number of different combinations over the course of the season.
In all, eight players saw action at linebacker in 2015, including five different starters. Others in the mix for playing time this season include Chris Weber (who started four of his 10 games played and ranked fifth with 49 tackles), and Luke Gifford, who played in six games.
There's also Tyrin Ferguson, who saw action in 10 games at both linebacker and on special teams, and senior walk-on Brad Simpson, who has appeared in 27 career games, including all 13 last year.

On top of that, Mohamed Barry is back in the mix after redshirting his freshman year while recovering from a shoulder injury.
WHAT WE WANT TO KNOW: The time is now for Banderas
Since arriving on campus as the hometown four-star prospect from Lincoln in 2013, fans and coaches alike have been waiting for Banderas to emerge as the leader of the defense at middle linebacker.
Now heading into his senior season, this looks to be the year for him to finally take on that roll.
Despite only playing in nine games in 2015 due to injury, Banderas still managed to finish fourth on the team with 61 tackles.
Head coach Mike Riley and defensive coordinator Mark Banker have made it no secret over the past year that they want Banderas to take the reigns of the defense both on the field and in the locker room.
Though Nebraska didn't end up going to Big Ten Media Days, the biggest indication of that yet came when Riley appointed Banderas as one of the three player representatives for the media event.
It's no secret that the staff has very high hopes for Banderas, and now is the time for him to answer the call.
WHAT WE'RE LOOKING FORWARD TO SEEING: Can Rose-Ivey stay healthy?
After breaking onto the scene in his Nebraska debut in 2013, Rose-Ivey has been plagued by injuries the past two seasons.
The former Big Ten All-Freshman Team selection shattered the NU freshman record with 66 tackles two years ago, but a knee injury during fall camp forced him to miss the entire 2014 season.
Then as a junior last year, Rose-Ivey ended up missing five games due to a lingering groin injury in addition to being suspended for the season opener.
As a result, Rose-Ivey's inability to stay on the field has held him back from reaching the sky-high potential everyone saw in him as a redshirt freshman.
The hope is that this is the year when luck finally works in Rose-Ivey's favor again, and that a player who has emerged as one of the vocal leaders of the defense can be just as big of a leader for the Huskers on the field.
FALL CAMP NEWCOMERS
Nebraska will add three new freshmen to the mix this fall in Greg Simmons, Quayshon Alexander, and Pernell Jefferson.
Because of the aforementioned depth the Huskers boast at linebacker, it would appear to be an extremely difficult task for any of the three newcomers to see the field right away in 2016.
However, looking ahead to 2017, NU will lose both Banderas and Rose-Ivey to graduation, so the opportunity will be there to make a jump up the depth chart between now and next fall.
All three freshmen were three-star prospects coming out of high school, with Simmons and Alexander both ranking among the country's top-40 linebackers in the 2016 class.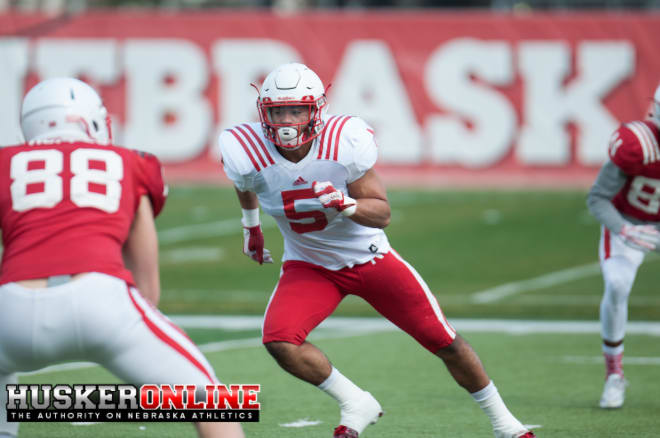 FALL CAMP PREDICTION
With Banderas quarterbacking the defense at the MIKE, Young holding things down again on the strong side, and Rose-Ivey and Newby teaming up on the weak side, Nebraska will be loaded with talent and experience at all three linebacker spots.
Despite that veteran presence, look for the Huskers to utilize their great linebacker depth and rotate in guys like Weber, Gifford, Barry and Ferguson early and often once the season gets underway.
With so many pieces to work with, NU has quite the luxury in being able to keep its linebackers fresh, which in turn should go a long way in reducing injuries.
PROJECTED FALL CAMP DEPTH CHART
OLB
1. Dedrick Young, So.
2. Luke Gifford, So.
-OR-
Mohamed Barry, RFr.
MLB
1. Josh Banderas, Sr.
2. Chris Weber, Jr.
3. Tyrin Ferguson, So.
OLB
1. Michael Rose-Ivey, Sr.
-OR-
Marcus Newby, Jr.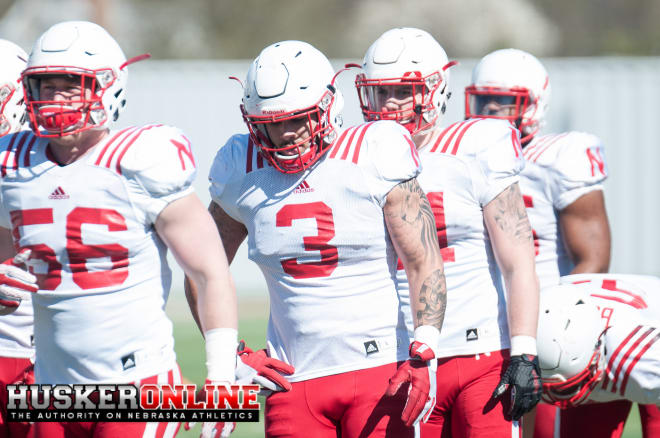 2016 FALL CAMP PREVIEW ARCHIVE