Fall Camp Preview: Quarterback
As things get close to the start of fall camp on Aug. 4, HuskerOnline.com will spend the next few days breaking down the different position groups and biggest storylines heading into the 2016 season.
Today we start things off by taking a look at Nebraska's quarterbacks, which will once again be led by senior and fourth-year starter Tommy Armstrong...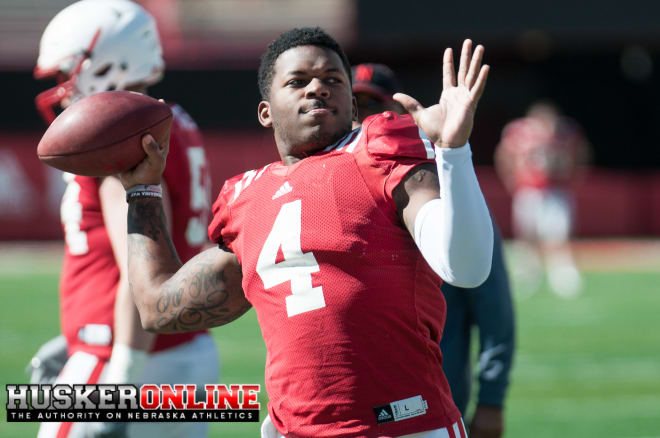 WHAT WE KNOW: Huskers will go as far as Armstrong takes them
There's no secret who will be the man under center for Nebraska this season, as Armstrong enters his fourth season as the starter. As the case has been for the previous three years, how well he plays will directly impact the Huskers' success more than any single player on the roster.
If Armstrong is on, he could be as good as most any quarterback in the Big Ten. He already holds multiple school passing records, and he's on pace to break a few more if he can match or better his previous production in 2016.
However, there will always be the caveat that if the bad Tommy shows up, NU's offense can get into trouble in a hurry. Far too many times did Armstrong get careless with the football and make poor decisions with forced throws or just be completely inaccurate with his passes.
His 16 interceptions last season ranked second among FBS quarterbacks (behind only the 17 by Virginia's Matt Johns). That simply cannot happen if the Huskers are going to make a run in a Big Ten West Division that's loaded with parity.
WHAT WE WANT TO KNOW: Can Armstrong make the jump?
We've heard time and again from Nebraska's coaching staff and Armstrong himself that he realizes he has to do a better job of taking care of the football. But will that awareness finally translate into his performance on the field consistently in 2016?
There are reasons for optimism that Armstrong is finally ready to take that next step as a quarterback. One, experience is generally the best teacher, and there's not a more veteran quarterback in the Big Ten this season.
Two, offensive coordinator Danny Langsdorf prides himself on improving his quarterbacks in Year Two, and he's got a proven track record of doing that with the likes of Sean Mannion and Matt Moore at Oregon State.
A more run-oriented approach offensively should help take the load off of Armstrong, and having arguably one of the best receiving corps in the country won't hurt either.
If Armstrong can get his completion percentage around 60 percent (he's around 54 percent for his career), cut his interceptions in half and be a bigger threat as a runner, the Huskers should be in good shape.
WHAT WE'RE LOOKING FORWARD TO SEEING: The role of the QB run game
As we mentioned, many believe Nebraska plans to incorporate the quarterback run game far more into its offense this season than it did in 2015. The Huskers' dominating performance over UCLA in the Foster Farms Bowl is a good indication why.
Nebraska rushed for 326 yards against the Bruins, and Armstrong accounted for 76 of those yards and a touchdown on 10 carries. A few months later in the Spring Game, Armstrong ran it six times for 120 yards, including one for 44 yards and another for 37 yards and a score.
The Huskers hinted that they could gravitate to more of a zone-read approach this year. The staff has been studying some NFL systems that utilize dual-threat quarterbacks, including the likes of Cam Newton and Carolina Panthers and Teddy Bridgewater of the Minnesota Vikings.
Not only would incorporating Armstrong more as a runner bolster NU's ground attack, it would help keep defenses from dropping back in coverage and exploit one of Armstrong's biggest weaknesses - sitting in the pocket and going through his reads.
FALL CAMP NEWCOMERS
Unless something dramatic happens and Armstrong must be replaced this season, the question going forward will be which other quarterback will emerge as the frontrunner to take over as the starter going into 2017.
Unlike previous years, Nebraska has some quality options coming up through the ranks. True freshman Patrick O'Brien - who is expected to redshirt this year - enrolled early this spring and showed flashes of big time potential.
However, Tulane transfer Tanner Lee - who has to sit out this season - has already been gaining rave reviews from his new coaches and teammates alike despite having yet to participate in a full practice in Lincoln.
Sophomore AJ Bush will be the only other returning quarterback next season, so while it will be extremely difficult to unseat Armstrong as the starter this season, every practice will a battle to fill his shoes in 2017.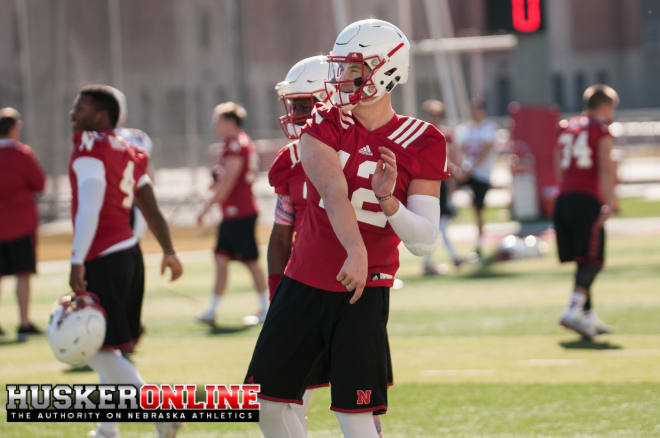 FALL CAMP PREDICTION
By being allowed to utilize one of his greatest assets and run the ball more, Armstrong will finally get to play a brand of football that maximizes his strengths and helps cover up his weaknesses.
The interceptions will go down, primarily because Armstrong won't be asked to throw the ball 40-50 times in a game like he was far too often last season.
O'Brien and Lee will battle it out on the scout team for next year's starting job, and senior Ryker Fyfe will continue to serve as the top backup with Bush as the No. 3.
PROJECTED FALL CAMP DEPTH CHART
1. Tommy Armstrong, Sr.
2. Ryker Fyfe, Sr.
3. A.J. Bush, So.
4. Patrick O'Brien, Fr. (RS)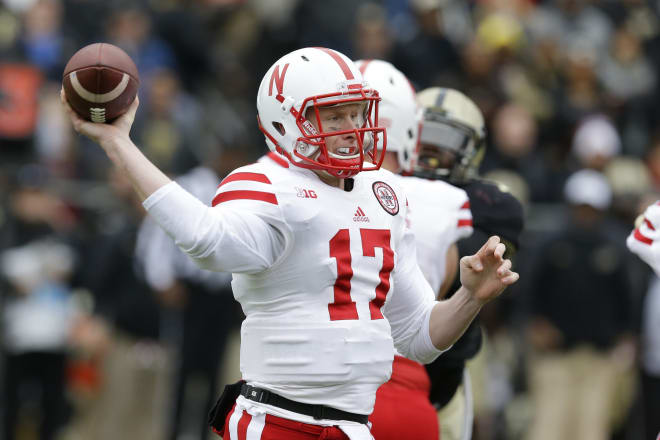 2016 FALL CAMP PREVIEW ARCHIVE