Fall Camp Preview: Defensive line
As things get close to the start of fall camp on Aug. 4, HuskerOnline.com will spend the next few days breaking down the different position groups and biggest storylines heading into the 2016 season.
We continue today by taking a look at Nebraska's defensive line, which just might be the biggest question mark of all facing the Huskers.
WHAT WE KNOW: Still more questions than answers
No position group on the entire team was hit harder by offseason attrition for Nebraska than its defensive line.
As if losing two starting defensive tackles early to the NFL in Maliek Collins and Vincent Valentine wasn't enough, the Huskers also saw two more departures with the transfer of Kevin Williams to Michigan State and Thea sudden retirement of Greg McMullen.
Add in the graduation of starting defensive end Jack Gangwish, and NU is left having to replace all four starters on the d-line plus one of its top backups in 2016.
This spring didn't exactly ease the worry over the front four very much. Freedom Akinmoladun looks to be on his way to returning to the impressive form he showed early last season, and fellow defensive end Ross Dzuris was steady as expected.
But the reality is the rest of the unit is full of inexperience, as outside of Akinmoladun, Dzruis, and senior Kevin Maurice, no player up front has started a single game in their college careers.
The good news is there appears to be a ton of talent and potential coming up the ranks, but until that translates into success on game day, defensive line will continue to be one of the biggest concerns facing the Huskers going into the season.
WHAT WE WANT TO KNOW: Can the front four get to the quarterback?
Along with the questions surrounding Nebraska's lack of proven defensive line depth is the worry over whether the front four will be able to provide a consistent pass rush.
Akinmoladun gives the best hope in that regard, as he was on pace to a breakout 2015 campaign with a team-high 4.5 sacks in the first five games before an injury derailed his season.
Dzuris was a pleasant surprise when he took over after Gangwish went down with an injury and led the Huskers with nine tackles for loss, including 2.5 sacks.
After that, though, the proven production falls off completely. The combination of A.J. Natter, Sedrick King, DaiShon Neal, and Alex Davis have played in a total of seven games.
If NU can't get pressure off the edge, it will once again have to rely on lots of blitz packages like it did last season. While blitzing can be effective, it obviously leaves the defense vulnerable in other areas.
Last year that was in coverage, as the Huskers were one of the worst in all of college football in defending the pass.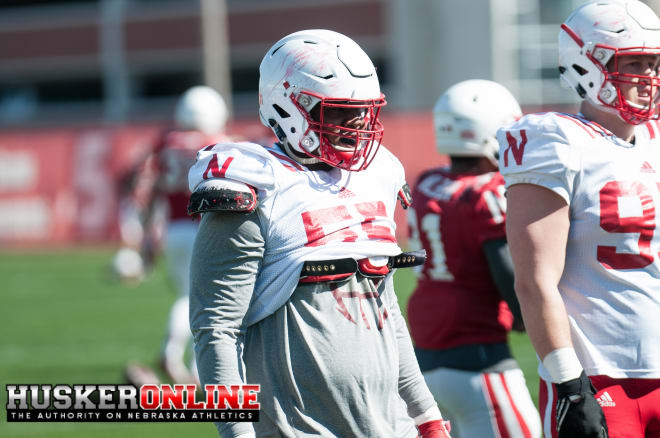 WHAT WE'RE LOOKING FORWARD TO SEEING: The future is bright at DT
Along with all the inexperience comes the opportunity for young players to step up and answer the call. In fact, the table looks to set perfectly for Nebraska's young defensive tackles to make a major impact this season.
The hype has been building all offseason over the potential of guys like Mick Stoltenberg, Carlos and Khalil Davis, and Peyton Newell. Even though Stoltenberg sat out the spring while recovering from knee surgery, he's built like a brick house at 6-5, 290, and was really starting to come into his own towards the end of 2015.
The Davis Twins have yet to play a single down at Nebraska but have already become fan favorites. Their development this spring under new d-line coach John Parrella added even more fuel to that fire, and now both are expected to play key roles in the rotation.
In fact, it wouldn't be a surprise at all if Khalil Davis cracked the starting lineup at some point this season depending on how Stoltenberg comes back off his injury.

FALL CAMP NEWCOMERS
Nebraska will add two new freshmen defensive ends to the mix this fall in Ben Stille and Collin Miller, but at this point it seems unlikely that either will be ready to contribute when the season begins in September.
Even so, the Huskers are excited about the potential with each of the newcomers.
Both Miller and Stille were three-star prospects who ranked among the top-50 defensive ends in the country coming out of high school, and both should help add some speed and explosiveness as pass rushers down the road.
FALL CAMP PREDICTION
The starting defensive end spots look to be locked in with Akinmoladun and Dzuris, and Maurice will be paired with likely either Stoltenberg or Khalil Davis as the starting defensive tackles.
What's unknown is how the rotations after them will shake out over the course of fall camp.
One thing we do know is that guys like Carlos Davis, Newell, King, Alex Davis, Neal and possibly Natter all will have a great chance to see the field early and often this season.
At this point, it's just a matter of waiting to see which among that group rises to the occasion and separates from the rest of the pack.
PROJECTED FALL CAMP DEPTH CHART
DE
1. Freedom Akinmoladun, So.
2. Sedrick King, So.
-OR-
Alex Davis, RFr.
DE
1. Ross Dzuris, Sr.
2. DaiShon Neal, RFr.
3. A.J. Natter, Jr.
DT
1. Kevin Maurice, Sr.
2. Carlos Davis, RFr.
DT
1. Mick Stoltenberg, So.
-OR-
Khalil Davis, RFr.
2. Peyton Newell, So.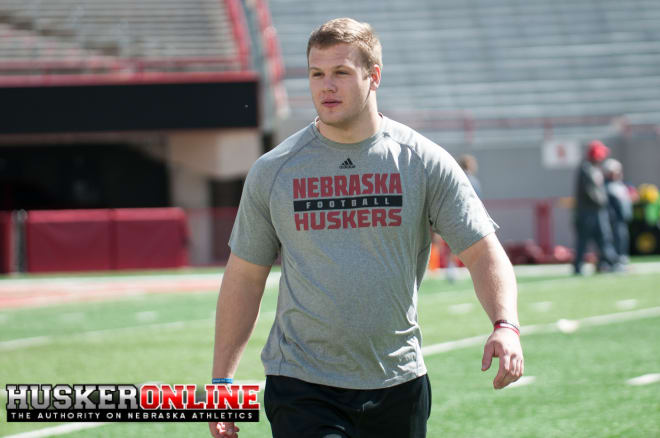 2016 FALL CAMP PREVIEW ARCHIVE