Fall Camp Preview: RB/FB
As things get close to the start of fall camp on Aug. 4, HuskerOnline.com will spend the next few days breaking down the different position groups and biggest storylines heading into the 2016 season.
We continue today by taking a look at Nebraska's running backs and fullbacks, which feature a variety of unique talents that should give NU's rushing attack plenty of weapons to work with.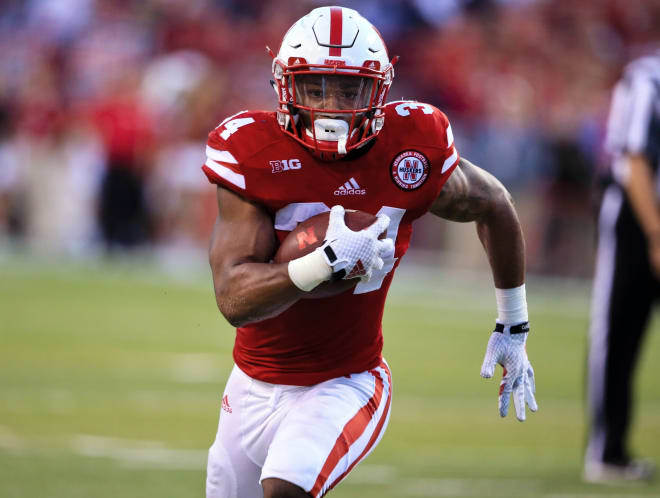 WHAT WE KNOW: Depth is not an issue
Despite head coach Mike Riley and offensive coordinator Danny Langsdorf ideally preferring to have one workhorse feature back emerge, they probably aren't complaining too much with their backfield situation this season.
While none of NU's running backs seem to be in line to establish themselves as the clear No. 1, senior Terrell Newby and sophomore Devine Ozigbo both appear to be capable of carrying the bulk of the workload.
Newby is far and away the Huskers' most experienced back and top returning rusher, but Ozigbo made a serious case for himself in Nebraska's Foster Farms Bowl win over UCLA. With the offense taking on more of a power approach, Ozigbo paved the way by setting career highs with 21 carries for 87 yards.
Then there's sophomore Mikale Wilbon, a former four-star prospect who only saw action in four games last season as a redshirt freshman. Most anyone who has seen Wilbon play knows he can make an impact for the Huskers, but he's got to improve upon the finer details of the position - such as pass blocking - in order to be a consistent part of the rotation.
The same case could be made for NU's fullbacks. While it will be no easy task filling the shoes of NFL draft pick Andy Janovich, the Huskers should be able to compensate for the loss through a committee approach.
Luke McNitt, Graham Nabity and Harrison Jordan will all compete for playing time this fall, and all bring a different skill set to the table. As of today, McNitt's abilities as a receiver make him the leader for the No. 1 spot.
WHAT WE WANT TO KNOW: What will be the running back rotation formula?
One of the problems with having such solid running back depth like Nebraska has is trying to figure out the best way to maximize all of the talents at its disposal.
Newby's experience and pass blocking ability make him hard to take off the field, but the rapid development of Ozigbo makes him equally as deserving for the lion's share of the reps.
Then you have Wilbon, who might be the most explosive back of them all once he gets the football into the open field.
Another thing to keep in mind is that what the Huskers did against UCLA likely won't be the permanent game plan for the offense going forward. While NU will certainly want to play its share of power football, it also has one of the best receiving corps in program history and a fourth-year starter at quarterback to get them the football.
That means how much Nebraska relies on the running game will depend on the match-ups week to week. Some games will look more like the Foster Farms Bowl strategy, but others will likely see a heavier dose of the passing game.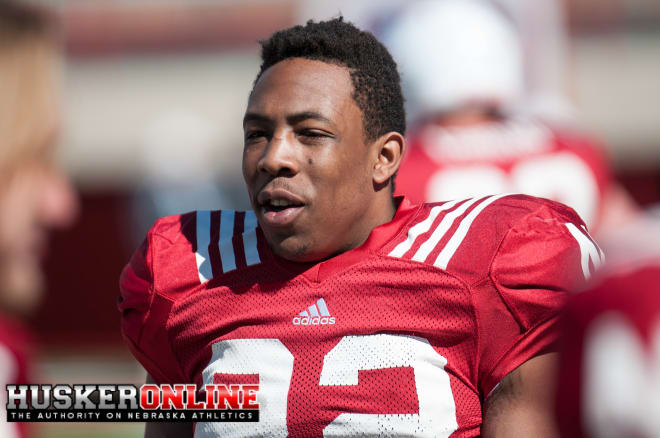 WHAT WE'RE LOOKING FORWARD: Zone read and Tommy
Another wrinkle expected to be added into Nebraska's ground game is utilizing quarterback Tommy Armstrong far more as a runner than it did a year ago.
Armstrong was impressive in the bowl game, rushing for 76 yards and a touchdown, and it looks like the Huskers plan to continue to put his legs to work in 2016.
That's not to say Riley and Langsdorf are going to go back to the option offense of old, but there are plenty of reasons to believe NU will incorporate quite a bit of zone read actions into the scheme this season.
We saw a taste of that in the Spring Game, and Nebraska's quarterbacks all faired well doing it (Armstrong rushed six times for 120 yards and a score in the scrimmage).
It will be interesting to watch not only how that changes the look of the offense for Armstrong, but also for the Huskers' running backs.
FALL CAMP NEWCOMERS
As if Nebraska's running back room wasn't full enough, it will be adding yet another talented piece to the mix this fall in true freshman Tre Bryant.
The former three-star prospect from St. Louis originally committed to Kansas State but flipped to Nebraska last November.
What the Huskers got was a 5-foot-11, 200-pound back who rushed for more than 1,100 yards and 22 touchdowns last year as a high school senior. He added 16 receptions for 272 yards with two touchdowns, and also returned a kickoff for a score.
It remains to be seen what Bryant's role will be with the Huskers in 2016. Depending on how he performs in fall camp, he's a player who could redshirt this season or potentially push Wilbon for the third spot in NU's running back rotation, if not more.
FALL CAMP PREDICTION
There are still so many unknowns when it comes to Nebraska's running game right now that maybe the best way to describe it is: To Be Determined.
That is, we won't know what the running back rotation will look like probably until the Huskers make their season debut against Fresno State on Sept. 3. Even then, it's likely a safe bet that the rotation will change depending on the opponent each week.
We also don't know how Nebraska's coaches plan to utilize their versatile backfield while incorporating Armstrong's leg more into the offense.
The good news is that the Huskers have plenty of options when it comes to their running game, which means they can get creative with how to use all of the weapons at their disposal.
PROJECTED FALL CAMP DEPTH CHART
RUNNING BACK
1. Terrell Newby, Sr.
-OR-
Devine Ozigbo, So.
2. Mikale Wilbon, So.
3. Adam Taylor, Jr.
4. Tre Bryant, Fr.
-OR-
Jordan Nelson, Sr.
FULLBACK
1. Luke McNitt, Jr.
2. Graham Nabity, Sr.
-OR-
Harrison Jordan, Jr.
2016 FALL CAMP PREVIEW ARCHIVE