Fall Camp Preview: Secondary
As things get close to the start of fall camp on Aug. 4, HuskerOnline.com will spend the next few days breaking down the different position groups and biggest storylines heading into the 2016 season.
We wrap up the series today by taking a look at Nebraska's secondary, a unit that went through as many growing pains as any last year but should be much improved as a result.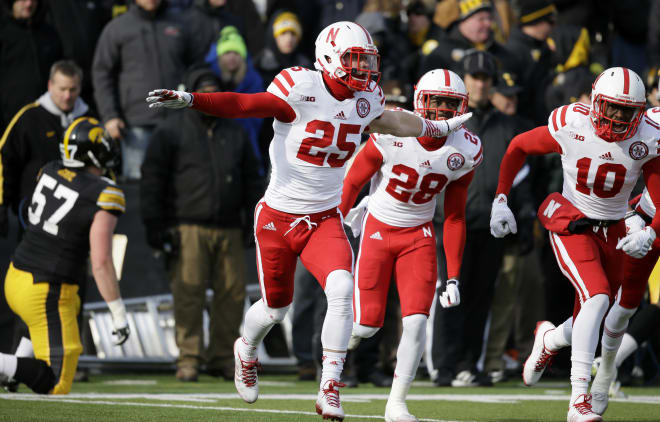 WHAT WE KNOW: Gerry, Kalu two of Big Ten's best
As things slowly started to click for Nebraska's defensive backs over the course of the 2015 season, no two players took bigger jumps in their performances than safety Nate Gerry and Joshua Kalu.
The transition into Mark Banker's defensive scheme may have been as difficult on Gerry as anyone. Despite being one of the best overall players on the defense, Gerry admittedly struggled mightily adjusting to a complete shift in coverage responsibilities from the previous system.
But by the end of the season, a light when on for the All-Big Ten safety, and he started playing his best football over the final few weeks. Now, with more than a full year of experience under his belt, Gerry is regarded by many as maybe the best player at his position in the entire conference.
For Kalu, he too needed some time to get comfortable in the new scheme. But eventually it became clear that he was the prototype for what the Huskers want in a lockdown cornerback.
His blend of length, athleticism and ball skills should allow him to continue to flourish in NU's defense over the next two years. As a result, league accolades shoud come rolling in as soon as this season.
WHAT WE WANT TO KNOW: Who will be the other safety?
Three out of four starting spots are set in Nebraska's secondary with Gerry, Kalu and cornerback Chris Jones. What remains far from being determined, though, is who will win the other top safety job opposite Gerry?
The good news is the Huskers look to have several promising candidates to choose from this fall. Junior Kieron Williams has been a special teams ace the past two seasons and might be one of the front runners, especially considering the impressive jump in leadership he showed after the passing of punter Sam Foltz.
Then there's sophomore Aaron Williams, who broke out as a true freshman in 2015 and played in all 13 games with three starts. A versatile and instinctive player, Aaron Williams could also be a leading candidate for the No. 1 nickel back job as well.
Finally, NU has a bit of a wildcard in sophomore Antonio Reed. He played in all 13 games last year primarily on special teams, but got his most extensive work of the season at safety during the Foster Farms Bowl, where he finished with four tackles and a forced fumble.
That three-way battle will be one of the most intriguing things to watch over the course of fall camp, as each player presents a strong argument to earn a place with the top group.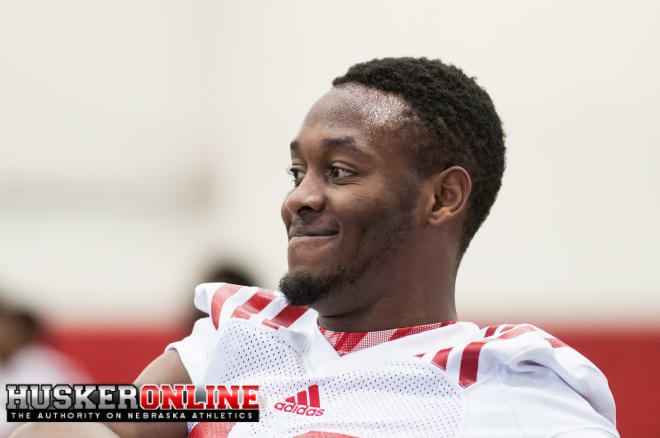 WHAT WE'RE LOOKING FORWARD TO SEEING: Reed gets his shot
What makes Reed such an interesting and exciting player is that most outside of the program haven't had the opportunity to see his skills as a safety much at all to this point.
Though is size (6-2, 220) and athleticism are obvious, it wasn't until the bowl game that Reed was able to show what he could with significant playing time on defense.
His impact was noticed immediately, as his four tackles and forced fumble vs. UCLA gave a taste of the type of player he could become over the next few years.
Reed missed all of spring practice while recovering from offseason surgery, but he's expected to be back full strength for the start of fall camp.
He will definitely be a Husker everyone has their eyes on to see if the early comparisons to NFL great Ed Reed are actually accurate.
FALL CAMP NEWCOMERS
As if the secondary wasn't already loaded with young talent, Nebraska will add a slew of new faces to the mix this fall with five true freshmen.
Easily the most hyped of those freshmen is cornerback Lamar Jackson, who was ranked the No. 1 safety in the country last year but will start his college career on the outside. Because of NU's limited depth at corner, Jackson may have the best chance of any freshman to make an immediate impact in 2016.
The other new addition at cornerback is DiCaprio Bootle, who unlike Jackson was one of the more under-the-radar recruits when he committed. Like Jackson, though, Bootle has impressed this summer with his speed and ability, and he too will have a chance to crack the rotation right away.
At safety, the Huskers will add Tony Butler, JoJo Domann, and Marquel Dismuke. Because of the already heated competition going on at safety, it will likely be much more difficult for any of the three to earn an extensive role on defense this season. However, all three are more than capable of being key members on special teams.
FALL CAMP PREDICTION
This was a group that went through a steeper learning curve than any other during the coaching transition last season. But with so many pieces returning across the board, Nebraska's secondary could end up being one of the most improved units on the entire team.
Gerry is poised to be a star in the league this year, and he's within reach of etching his name in the NU record books for both tackles and interceptions. Kalu has also only scratched the surface in his development, and he could end up being one of the Big Ten's best when his career is said and done.
Also, don't overlook Jones. He too fits the mold perfectly of what Banker wants in a starting cornerback, and he should get plenty of opportunities to make plays this season playing opposite of Kalu.
At the other safety, it wouldn't surprise me one bit if Kieron Williams as a major role in 2016. It could be a situation where Aaron Williams is the other safety opposite Gerry in the base defense and also the No. 1 nickel back. When Aaron moves into the slot, Kieron will take over at safety.
That said, if Reed can continue to showcase the ability that has impressed so much in practice and the glimpse he gave in the bowl game, it's going to be hard for NU to keep him off the field.
Lastly, it's almost a given that Jackson sees the field from Day One as a true freshman. You don't bring in a recruit of that caliber to redshirt, and given NU's thin numbers at cornerback, Jackson will have a fairly clear path towards making the rotation.
PROJECTED FALL CAMP DEPTH CHART
CB
1. Joshua Kalu, Jr.
2. Eric Lee, RFr.
3. Boaz Joseph, Jr.
-OR-
DiCaprio Bootle, Fr.
S
1. Nate Gerry, Sr.
2. Avery Anderson, RFr.
S
1. Kieron Williams, Jr.
-OR-
Aaron Williams, So.
-OR-
Antonio Reed, So.
CB
1. Chris Jones, Jr.
2. Lamar Jackson, Fr.
3. Charles Jackson, Sr.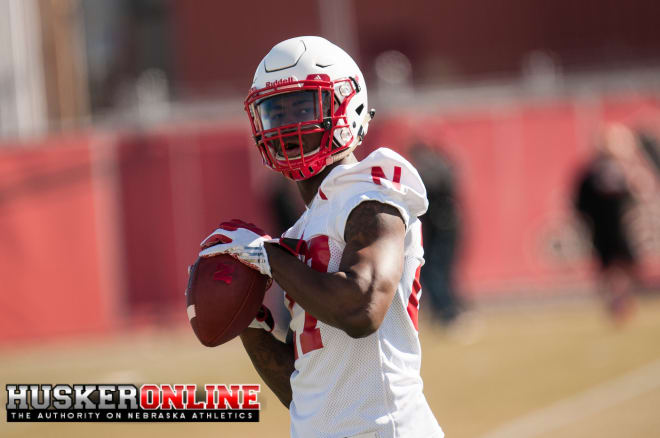 2016 FALL CAMP PREVIEW ARCHIVE