Fall Camp Preview: Offensive line
As things get close to the start of fall camp, HuskerOnline.com will spend the next few days breaking down the different position groups and biggest storylines heading into the 2017 season.
We continue today by taking a look at Nebraska's offensive line, as this group hopes to take a step forward after a rocky 2016 season that was plagued with injuries and an overall lack of depth.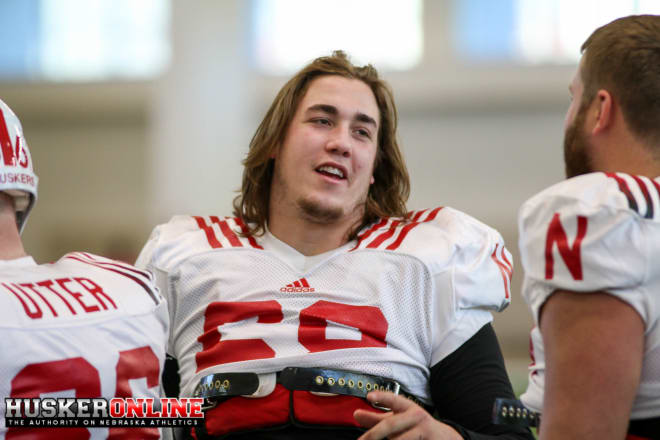 WHAT WE KNOW: This group earned their battle scars in 2016
I'm guessing the 2016 season will not go down as one of Mike Cavanaugh's favorite over his long coaching career.
Cavanaugh had to figure out how to put a healthy line together for over half the season, when realistically he barely had five capable bodies to work with.
However, in the process this group has grown and the experience players like Tanner Farmer and Cole Conrad gained in 2016 should go a long way helping the line play improve this season.
WHAT WE WANT TO KNOW: It appears a starting five is nearly set
When you look at the Huskers offensive line heading into camp, they return a group of five players who all have started games in their career.
Nick Gates, David Knevel, Jerald Foster and Tanner Farmer where all starters a year ago when Fall Camp opened. Obviously injuries changed that, and it allowed Cole Conrad the opportunity to step into a starting role. All five of these players return in 2017, and they are considered the projected starters when practice opens on Sunday.
However, Mike Decker continues to push Conrad at center, Boe Wilson is giving both Foster and Farmer a strong run at guard and Matt Farniok will get a good look this August at tackle.
WHAT WE ARE LOOKING FORWARD TO SEEING: How Gates reports to camp
The way Gates finished the season, and then played this spring really raised some red flags. After playing the worst game of his career against Tennessee in the bowl, Gates looked lighter in spring ball and just didn't play with the same edge we've seen before.
It will be interesting to see how Gates looks when practice starts Sunday. He is going to be one of the most important players on this football team. The Huskers need a big season out of Gates at left tackle.
FALL CAMP NEWCOMERS
Incoming freshman Broc Bando has been here since the spring, but the Huskers will add three more freshmen this August in Brenden Jaimes, Matt Sichterman and Chris Walker.
On paper this is a pretty impressive group, as Walker and Jaimes can play tackle, while Bando and Sichterman have the ability to play multiple different positions on the line.
PROJECTED FALL CAMP DEPTH CHART