Fall Camp Preview: Quarterback
As things get close to the start of fall camp, HuskerOnline.com will spend the next few days breaking down the different position groups and biggest storylines heading into the 2017 season.
Today we start things off by taking a look at Nebraska's quarterbacks, which will take on an entirely new look with junior Tanner Lee taking the helm.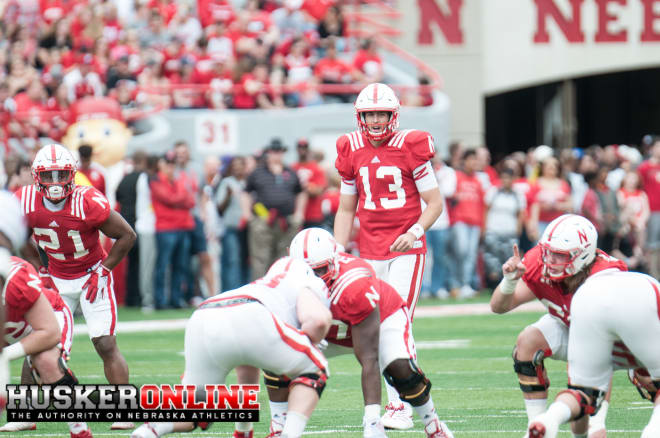 WHAT WE KNOW: QB position, offense will take on completely new look
The first two years of the Mike Riley era were led by an incumbent quarterback in Tommy Armstrong who, to put it frankly, was not an ideal fit for what Riley and offensive coordinator Danny Langsdorf wanted to run.
As a result, the Huskers' offense was an up-and-down product that never really found its true identity.
The hope is that will all change now with a new group of quarterbacks taking the reigns beginning this season. Junior Tanner Lee, a transfer from Tulane who sat out last season, will enter the year as the new starter, and the hype has been surging about his potential.
With a more traditional pro-style quarterback with a reported bright NFL future running the show, the entire complexion of Nebraska's offense should take on a completely new look.
We saw a sneak peek of what those changes could be this spring, and fall camp should only provide an increasingly better idea of what NU's new offensive identity will be in 2017 and beyond.
WHAT WE WANT TO KNOW: Will Lee live up to the hype?
It's one thing to hear staff members and national analysts gush praise over a new quarterback leading into his first season as the starter.
It's a totally different story as to whether that quarterback can live up to those lofty expectations.
Such is the task facing Lee entering his debut as a Husker. In fact, the argument can be made that no one player on the roster will decide what Nebraska's 2017 season will ultimately become more than the Destrehan, La., native.
Lee showed a professionalism and poise during his first taste under the microscope this spring, but will he be able to hold up and perform under such immense hype?
WHAT WE'RE LOOKING FORWARD TO SEEING: How the offense evolves with Lee
The biggest difference between the spring and the fall will be the fact that Lee enters camp as the clear No. 1, where as he essentially split reps 50/50 with redshirt freshman Patrick O'Brien during spring ball.
During the upcoming 29 fall practices, Nebraska's offense will get a chance to go to work knowing full well who will be the starter for the opening game.
That should only help further a nice start of developing chemistry with the rest of the first-team offense this spring.
In particular, helping the offensive line learn how to block for a quarterback who stays in the pocket and for the receivers to continue to develop a report with their new QB.
FALL CAMP NEWCOMERS
He technically won't be a newcomer since he enrolled early to participate in spring practices, but Tristan Gebbia looks well on his way towards becoming Nebraska's quarterback of the future.
The true freshman from Calabasas, Calif., came to NU as a heralded four-star prospect in the 2017 class, and he certainly lived up to that billing in his first practices as a Husker this spring.
Gebbia impressed his coaches and teammates alike not only with his strong play on the field, but with his relentless work ethic in the film room.
The problem for Gebbia is that O'Brien, who was given every chance to win the starting job this spring, could very well be the next in line when Lee moves on.
The good news for Nebraska is that the quarterback position looks to be in very good hands for the foreseeable future.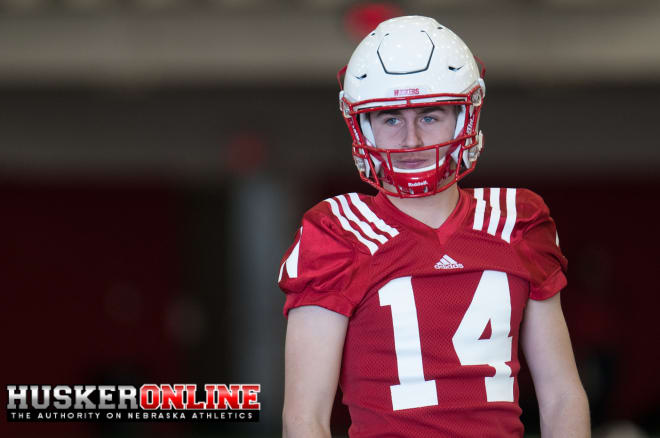 FALL CAMP PREDICTION
Lee will continue to make this offense his own, while O'Brien and Gebbia will make sure there are no days off.
That constant competition between three equally focused, driven and talented players should make for a dynamic in Nebraska's quarterback room hasn't seen for a long, long time.
However, given that none of those three have ever taken a live game snap as a Husker at this point, there are some questions about the position that simply cannot be answered until NU takes the field for real against Arkansas State.
PROJECTED FALL CAMP DEPTH CHART
1. Tanner Lee, Jr.
2. Patrick O'Brien, RFr.
3. Tristan Gebbia, Fr.
4. Andrew Bunch, So.