Spring preview: Linebacker
We continue our spring position previews today by taking a look at Nebraska's linebackers. The Huskers will open up spring practice on Saturday.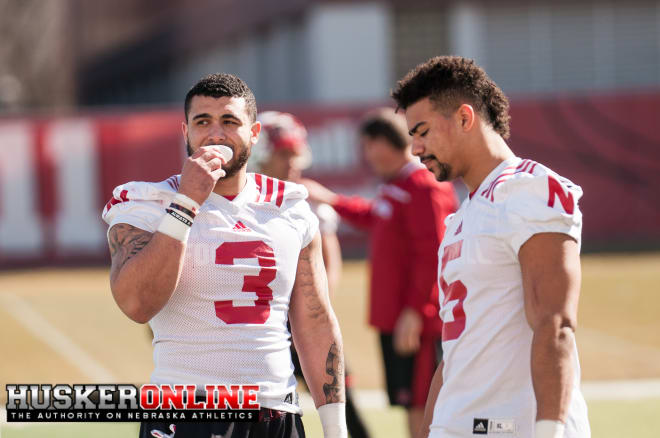 What we know right now
This will be one of the more drastic personnel shifts we've seen with a position group on Nebraska's defense in quite some time.
The Huskers have been running the 4-3 defense since 1993, so flipping over to a 3-4 is definitely going to bring some growing pains along the way.
NU will have a group of three linebackers that bring solid game experience to the table in junior Dedrick Young and seniors Chris Weber and Marcus Newby. Sophomore Alex Davis will man the other starting spot to start the spring, as he was moved from defensive end.
Davis, Ben Stille, Collin Miller and Sedrick King were all moved to linebacker from defensive end with the change in defensive schemes.
It will be very interesting to see how players like Mohamed Barry, Greg Simmons, Luke Gifford and Pernell Jefferson will fit into Bob Diaco's defensive scheme. Both Miller (toe) and redshirt freshman Tyrin Ferguson (knee) will miss the spring with injuries.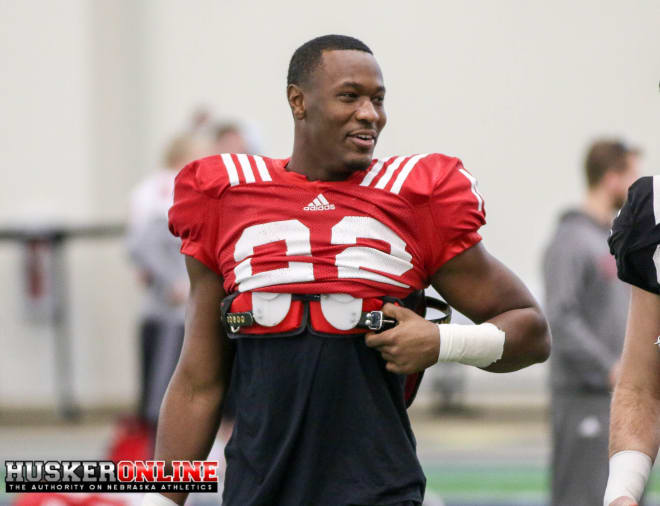 Biggest question: Does Nebraska have enough pass rushing LB's?
For this defensive scheme to ultimately work, Nebraska is going to need to find a solid pass rush from both Davis and Newby.
The productivity of the outside linebacker will be very important to the overall success of the defense.
Weber also has the chance to be a tackling machine at the strong side linebacker spot, and it wouldn't be a surprise at all if he led NU in overall tackles in 2017.
In the Huskers previous scheme the defensive end was the primary player that had to generate a pass rush. The outside linebacker will now take on that role. It remains a major question if Newby and Davis are talented enough to take this on.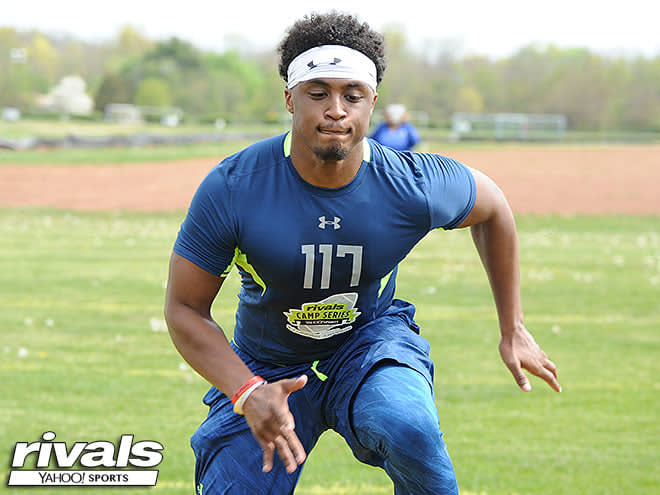 Spring dark horse: Avery Roberts 
Roberts will be the lone freshman here for spring ball on the defensive side of the football.
The Rivals100 recruit did not graduate early for nothing. He's here to earn early playing time, and he's as highly rated of a linebacker as the Huskers have signed in a number of years.
It should be interesting to see if he pushes Weber at the weak side inside linebacker spot by spring's end, as I'm sure new defensive coordinator Bob Diaco is very aware of his talent level considering the fact he played his high school ball in Delaware while Diaco coached at Connecticut.
Projected spring depth chart
Field Outside LB
1 - Marcus Newby, Sr.
2 - Luke Gifford, Jr.
Weak Inside LB
1 - Dedrick Young, Jr.
2 - Mohamed Barry, So.
3 - Greg Simmons, RFr.
Strong Inside LB
1 - Chris Weber, Sr.
2 - Pernell Jefferson, RFr.
3 - Avery Roberts, Fr.
Boundary Outside LB
1 - Alex Davis, So.
2 - Quayshon Alexander, RFr.
3 - Sedrick King, Jr.
4 - Ben Stille, RFr.
Injured: Collin Miller, RFr.; Tryrin Ferguson, So.;