Spring preview: Defensive line
We continue our spring position previews today by taking a look at Nebraska's defensive line. The Huskers will open up spring practice on Saturday.
What we know right now
Nebraska head coach Mike Riley finally publicly announced the changes up front to his defensive line as the Huskers get ready to transition into a 3-4 defense.
The way it breaks down going into the spring a group of four players definitely appear to be a cut above the rest on the new 3-4 defensive line.
Junior Mick Stoltenberg and sophomore Khalil Davis will man the nose tackle position, while sophomore Carlos Davis will play the weak side defensive end and junior Freedom Akinmoladun will play the strong side defensive spot.
After this group, things drop off considerably, as several players who have not taken a meaningful snap over the course of their careers will be vying for two-deep reps. Most notably this is a big spring for both junior Peyton Newell and sophomore Daishon Neal to make a move and show new defensive coordinator Bob Diaco their value.
It was a little surprising to see both redshirt freshman Ben Stille and junior Sedrick King move to the outside linebacker position, because I thought both players had the potential to play defensive end in the 3-4 defense as well.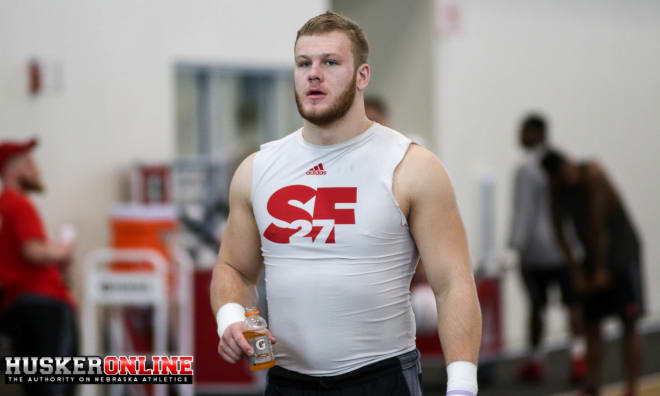 Biggest question to answer: Can this group fit the 3-4 scheme? 
What we don't know yet about this group is can they truly fit Diaco's 3-4 defensive scheme, or will there be some major growing pains as they adjust to the scheme?
There's also some question if Stoltenberg is a true nose tackle in the 3-4, which is arguably one of the most important positions in the defense.
It will be interesting to see how long it takes for them to adjust, and also how many of the true freshman will get a look for early playing time once they get here for Fall Camp in August.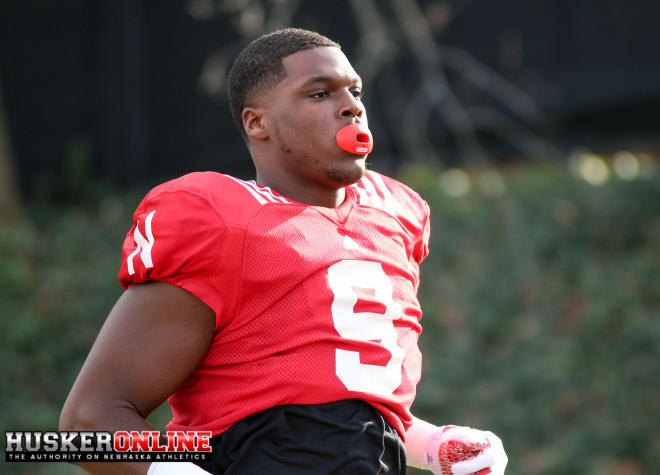 Spring dark horse: Daishon Neal 
The one player who could really make a jump this spring is Neal. If Neal is going to make a big move for playing time, this will be the spring it needs to happen.
With his 6-foot-7, 270 pound frame, Neal looks like he'll be a great fit at the defensive end spot, and they are going to need another guy to step up with the Davis brothers, Stoltenberg and Akinmoladun.
Projected spring depth chart 
SDE
1 - Freedom Akinmoladun, Jr.
2 - Daishon Neal, So.
3 - A.J. Natter, Sr.
NT
1 - Mick Stoltenberg, Jr.
2 - Khalil Davis, So.
3 - Fyn Anderson, So.
WDE
1 - Carlos Davis, So.
2 - Peyton Newell, Jr.
3 - Dylan Owen, Jr.
4 - Erik Evans, Sr.