Spring Preview: Tight end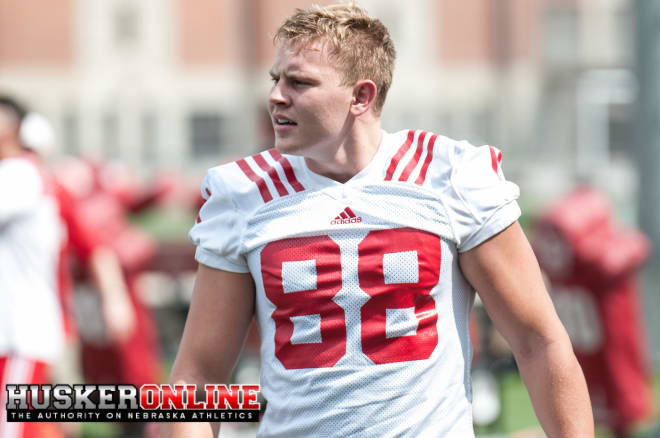 We continue our spring position previews today by taking a look at Nebraska's tight ends.
What we know right now
Just like at quarterback, Nebraska is making a clean sweep of its depth chart at tight end this offseason after the departures of Cethan Carter, Sam Cotton, and Trey Foster.
As a result, there might not be a less experienced position on the Huskers' entire roster heading into the start of spring practice. In fact, none of the six tight ends this spring have ever caught a pass at the college level.
Based on comments from NU's coaching staff last season, there is some optimism for the position despite the severe lack of experience.
Senior Tyler Hoppes was mentioned by name by offensive coordinator Danny Langsdorf several times last year as a player who had impressed in practice, and he's expected to be the No. 1 entering the spring.
Senior Connor Ketter played in nine games primarily on special teams, and sophomore Matt Synder was a highly-touted recruit before being slowed by injuries the past two seasons.
The Huskers will also debut two scholarship redshirt freshmen who got plenty of work on the scout team in David Engelhaupt and Jack Stoll.
Biggest question to answer
Regardless of how the final depth chart ends up, Nebraska's tight ends are going to have some massive shoes to fill this season in replacing Carter.
Arguably one of the most under-utilized offensive players on the team the past few years, Carter was one of two Huskers to get invited to the NFL Combine later this month and is regarded as one of NU's top draft prospects.
Can Hoppes or maybe one of the younger tight ends provide some of that same receiving ability that Carter gave? Or will the position fade into the background as primarily extra run blockers?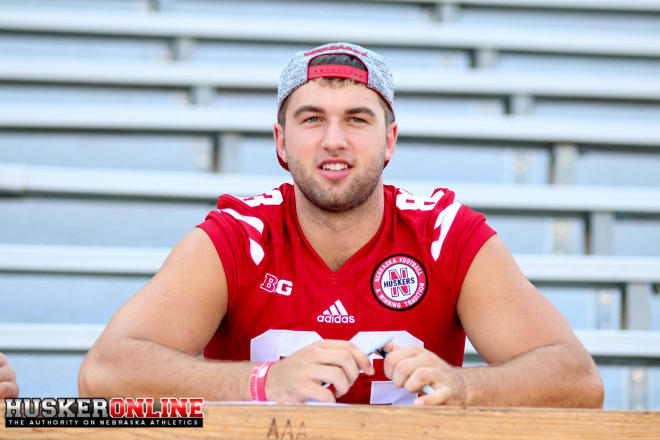 Spring dark horse
One of the last additions to Nebraska's 2016 recruiting class, Engelhaupt ended up becoming a very pleasant surprise to the Husker coaching staff with his play on scout team last season.
A versatile athlete who was a three-sport standout at Norfolk (Neb.) Catholic, Engelhaupt could work his way into the tight end mix with his ability as a receiver.
Given that the competition at his position is about as wide open as could be, there's no reason why Engelhaupt couldn't make a big push up the depth chart this spring and on into fall camp.
Projected spring depth chart
1. Tyler Hoppes, Sr.
2. Connor Ketter, Sr.
-OR-
Matt Snyder, So.
-OR-
David Engelhaupt, RFr.
-OR-
Jack Stoll, RFr.