Spring grade out: Defensive line
We continue our spring positional grade outs today by giving our final take on Nebraska's defensive line.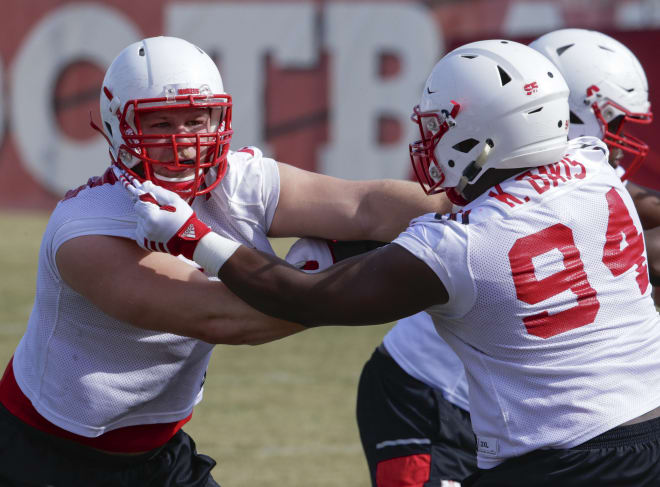 What we learned: The starting group made a great transition 
When you look at the starting group of nose tackle Mick Stoltenberg and defensive ends Carlos Davis and Freedom Akinmoladun, you have to be very pleased with the transition they've made into Bob Diaco's 3-4 defensive scheme. You could also lump No. 2 nose tackle Khalil Davis into that group, as he too should be a difference maker on the line this season.
The player that probably made the biggest jump though this spring was Stoltenberg. Nobody knew how he'd fit at the nose tackle position, but after going through 15 spring practices it's safe to say he's going to be one of the anchors of this 2017 Husker defense.
Stoltenberg is a load to bring down, and you can just sense how excited the coaches are about his potential coming out of the spring.
Biggest concern: Overall lack of depth 
I mentioned how strong the top four players are on Nebraska's defensive line coming out of the spring, but the scary thing is after that group there seems to be quite a drop-off.
Really only junior Peyton Newell emerged as somebody who could be a factor this season. You never saw any other of Nebraska's defensive linemen flash this spring. This is going to leave the door wide open for all of the incoming freshmen.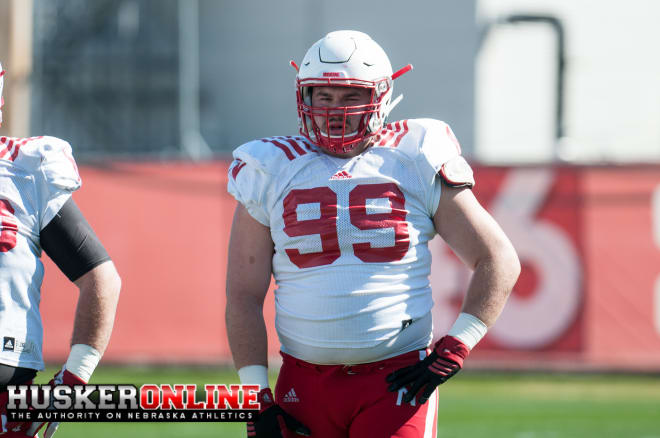 Spring surprise: Peyton Newell making a case for playing time
You could argue Stoltenberg's smooth transition to nose tackle was a spring surprise, but you could also make a strong case for Newell as well.
Going into his junior season Newell hasn't even been a member of the travel roster at NU, and has only seen limited snaps in a handful of games late.
However, there's never been a better opportunity for him than this spring, and he's doing all he can to make a strong case for playing time. The competition will pick up in August, but Newell made a strong case for playing time this spring.
Looking ahead: Incoming freshmen are all going to get a hard look on the DL
After looking at Nebraska's overall depth this spring on the defensive line this spring, I think it's pretty clear incoming freshmen Damion Daniels, Deontre Thomas and Deiontae Watts are all going to get a strong look for playing time in August.
Daniels probably looks the most physically ready to play, and most project he will see the field as a true freshman. Thomas's overall motor and athletic ability also put him in a strong position for playing time in 2017.