Spring grade out: Offensive line
We continue our spring positional grade outs today by giving our final take on Nebraska's offensive line.
What we learned: The o-line still has a lot of work to do
For a group that returned five players boasting starting experience, this spring wasn't exactly the type of showing Nebraska was hoping for from its offensive line.
Despite the experience coming back at every position besides center, the Huskers struggled up front against the defense's new 3-4 look, including some forgettable performances in the two major Saturday scrimmages midway through spring ball.
Left tackle Nick Gates didn't look like his usual self, and guards Jerald Foster and Tanner Farmer both had their share of issues as did right tackle David Knevel.
At center, neither Michael Decker or John Raridon was able to separate as the clear No. 1, and Nebraska opted to move Cole Conrad from right tackle - where he was pushing Knevel for the starting job - inside to center.
The good news was that the o-line ended the spring with arguably its best overall performance of the 15 practices in the Red-White game, which hopefully will provided some needed momentum heading into the summer.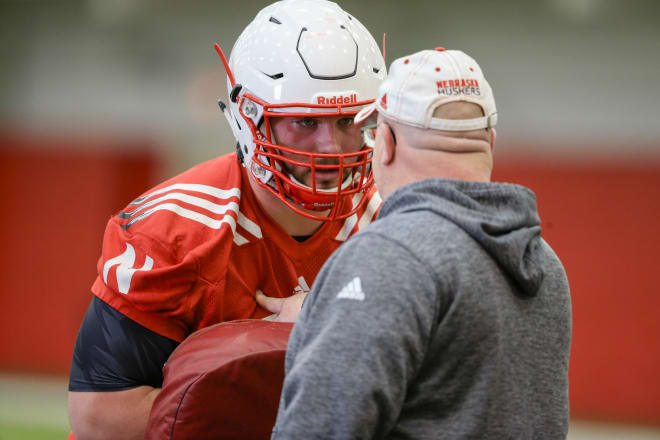 Biggest spring concern: Can Gates get back to his old self?
While playing on an injured ankle over the latter part of the 2016 season, Gates' play seemed to regress by the week, culminating in one of the worst overall outings of his career against Tennessee in the Music City Bowl.
It wasn't just a physical toll that wore on the Las Vegas native, as his struggles also did some damage to his confidence as a player.
He ended up losing a notable amount of weight over the winter, and he was clearly not the same player when he returned to action this spring.
Seeing how Gates is regarded as the best player on NU's offensive line, the Huskers undoubtedly need him to get back to the guy who earned Freshman All-American honors two years ago.
Just getting back on the field with his teammates seemed to do a lot of good to help Gates finally put the end of last season behind him, but he needs to continue to move forward and get himself ready for 2017 both physically and mentally.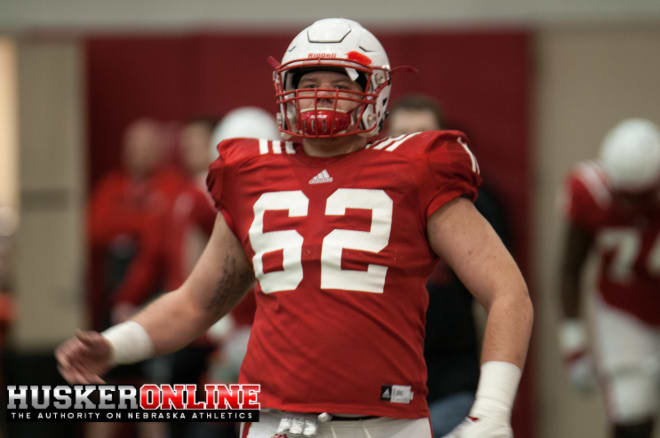 Spring surprise: Versatile Conrad's new home at center
One of the biggest questions facing the offensive line entering the spring was who would replace departed senior Dylan Utter as the starting center this season.
The two top candidates were Decker and Raridon, but neither did enough to win the job outright midway through the spring. So NU's coaches decided to shake things up and move Conrad inside to center.
It wasn't long after that the walk-on from Fremont, Neb., emerged as the frontrunner for the No. 1 spot by the Spring Game.
Conrad had been repping some at center over the years as more of an emergency backup, but he thrived at the position this spring.
His versatility makes him one of the more valuable o-line pieces for the Huskers, and at this point it's looking like he has a shot to potentially be a two-year starter at center going forward.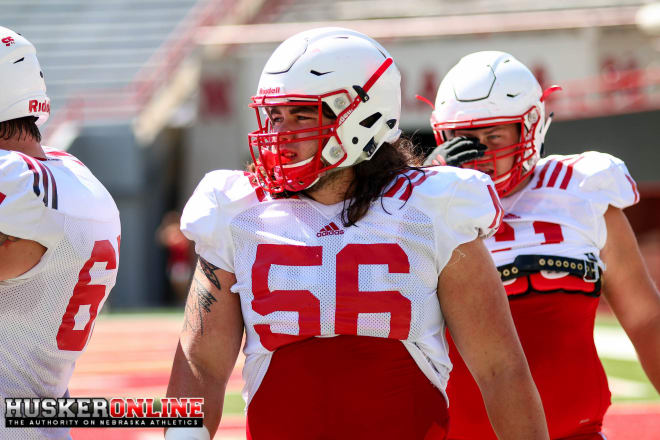 Looking ahead: Young offensive line will only continue to grow
Nebraska's offensive line may still have plenty of questions left to answer, but at least it's a young and talented group that has plenty of time to develop.
Of the 12 scholarship offensive linemen who participated in spring ball, eight are sophomores or younger.
In fact, of the players who ended the spring on or in contention for the Huskers' two-deep depth chart, five are underclassmen.
Looking ahead past this year, NU only loses one senior in Knevel in 2018 and adds potentially four true freshmen to the mix this season.
Broc Bando enrolled early this spring, while Matt Sichterman and Brenden Jaimes arrive in the fall.
Lincoln native Chris Walker, who also will join the team in August, will start out on the offensive line but could over to defense.