Will football roster climb to 150? Title IX presents a challenge
When Nebraska opens its football season this fall, new head coach Scott Frost hopes to lead a sea of 150 scarlet and cream clad players onto Memorial Stadium's turf.
But even with 24 scholarships just handed out to new recruits and another 20-plus accepting non-scholarship walk-on offers, Frost and new athletic director Bill Moos still have a numbers game to work out.
And it's more involved than just assigning jerseys, and beefing up the walk-on roster.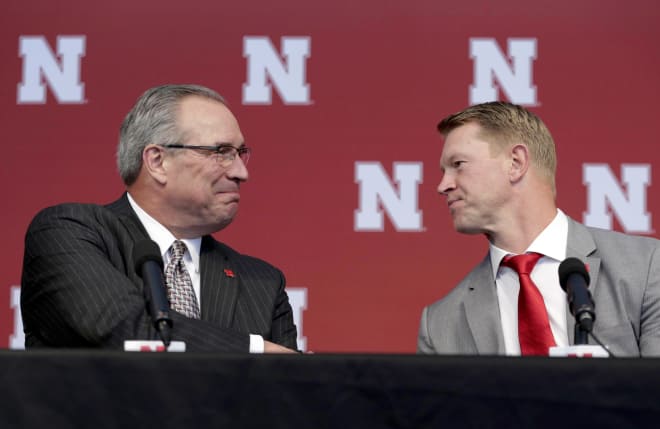 Looming large are issues regarding compliance with the federal gender-equity law known as Title IX, especially the clause in the law called the "proportionality test." This rule states that the number of men and women on varsity teams should be proportionate to the overall number of men and women enrolled at the school as full-time undergraduate students.
"I'd like to accommodate (Frost's) desire" to expand the roster, Moos said in an interview Wednesday with HuskerOnline. "But we do have that issue with Title IX" along with locker room facilities challenges, organized practice schedules, and other daily management nuts and bolts to sort through.
Since being named head coach late last year, Frost on several occasions has publicly mentioned his goal of expanding the walk-on program and increasing the overall roster size to about 150 or so.
As Frost said in his Feb. 7 news conference on national signing day, "Nebraska has been known for having a lot of players on the team...a lot of walk-ons. I'd like to get back to that. The best thing Coach (Tom) Osborne did was have everybody practice...and part of that is what led to the development of players and helped walk-ons and young players get better faster and get on the field and help the team. I think that's an asset that Nebraska can have if we're willing to expand the roster."
Moos said there are not firm plans yet on how to accomplish that, but he expects to begin discussions with Frost, compliance and finance experts in the athletic department by early March. Those discussions will then be factored into athletic department budget plans for the 2018-2019 fiscal year that begins in July.
Given that budget timetable, Moos said a final plan on roster expansion could come before the spring practice game in April.
Nebraska had about 130 players on its football roster in Mike Riley's final season last year, in what appears to be the second-largest squad in the Big Ten Conference, just behind MIchigan's 135 and a head or two above Ohio State, based on a survey by HuskerOnline.
Beefing up to 150 players or so, as Frost said recently, would surpass Michigan and widen the gap between the Cornhuskers' and the rest of the conference schools. None of those schools that responded to roster information requests from HuskerOnline indicated any plans to expand their football squads.
Moos said there is no magic number for capping the the football roster. But he also noted it could take several years to get to 150 or so. "We may have to go with the 'or so' and work our way up from there," Moos said.
While there's long been a mythical aura surrounding Nebraska's walk-on program given its important to the team's culture and success, there's also no denying that adding 20 or so more walk-on athletes to the roster this year comes with significant legal and management challenges.
If Nebraska wants to raise the total number of athletes in football by about 20, here are some of the questions Frost and Moos must evaluate: Would the athletic department need to make cuts in male sports to stay in compliance with Title IX? Would the number of female athletes be expanded, raising the possibility of adding a new women's sport? And what about taking several years to grow into a larger roster rather than all at once?
Moos is well aware of how Title IX played a role in the University of Nebraska at Kearney's decision earlier this month to eliminate men's baseball, golf and tennis. Those moves, Kearney's chancellor said, will save the school $450,000 as it deals with $3.4 million in budget cuts campus-wide. No women's sports were affected.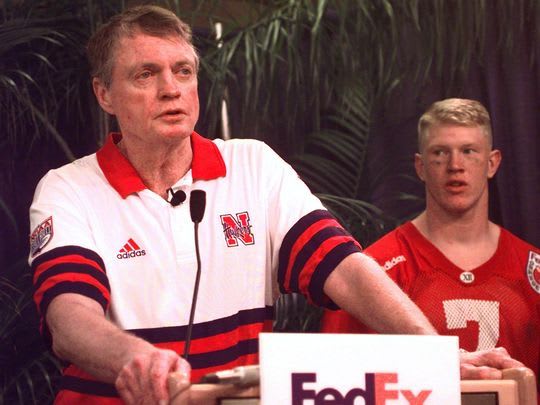 The money piece 
How much will it cost to at the very least expand the football roster in terms of walk-on benefits and more, and, at the same time, meet Title IX legal requirements?
Here's one way to look at the financial commitment. Aside from tuition, room and board, walk-ons at Nebraska get many of the same benefits that scholarship athletes receive each year, according to a walk-on benefits brochure provided by the athletic department.
That covers academic resources, valued at $10,500, for things such as tutors and MacBooks; a food allowance of up to $640 in addition to provided meal plans; access to the student athlete assistance fund of up to $1,400, which provides reimbursement for car expenses, cell phone, furniture and business attire; and access to the training refueling stations, which provides $800 for protein shakes, fruit, and other healthy choices. All of this comes to an annual value of $13,340 per walk-on.
There's more, according to the benefits brochure: A value of up to $2,500 for the athlete performance laboratory; and the potential for post-eligibility benefits of about $7,500 for career and academic advancement.
That adds up to a total benefits package valued at $23,340 per walk-on. That amount does not include equipment, Adidas apparel, gifts from post-season participation and complimentary admission -- four tickets to each home and away contest, and six to a bowl game, the athletic department said. In this regard, non-scholarship athletes receive the same benefits as athletes on scholarship.
By using $23,340 as a baseline, the total financial commitment for adding 20 walk-ons comes to $466,800. That does not include any additions or subtractions from other men's and women's sports to meet Title IX requirements.
That may seem like pocket change for an athletic department that has a current operating budget of about $129 million. But it's not that cut and dry, Moos said.
"You always have to be on top of the budget numbers," he said. In order to add athletes, "you either have to create more revenue or cut some expenses."
At least the math to get to 150 is simple. Start with the maximum number of scholarship players, which is 85. That leaves 65 slots for walk-ons, likely to be distributed over five classes -- freshmen, redshirt freshmen, sophomores, juniors, and seniors. That's about 13 walk-ons per class before adjusting for the typical attrition.
For example, when Nebraska honored 22 football players on Senior Day last season, that included 12 who had started their career as walk-ons, the athletic department said.
Be clear about one thing: No one is talking about beefing up the roster to where it was in the days of Tom Osborne and Frank Solich. Osborne's final team in 1997 had about 180 players, according to the athletic department, and Solich's numbers were similar during his tenure.
The roster began shrinking under coach Bill Callahan, and dropped to about 143 and 146 on the roster in Bo Pelini's first two years. The latter part of the Pelini era and the arrival Mike Riley resulted in rosters "in the upper 120s to lower 130s," the athletic department said.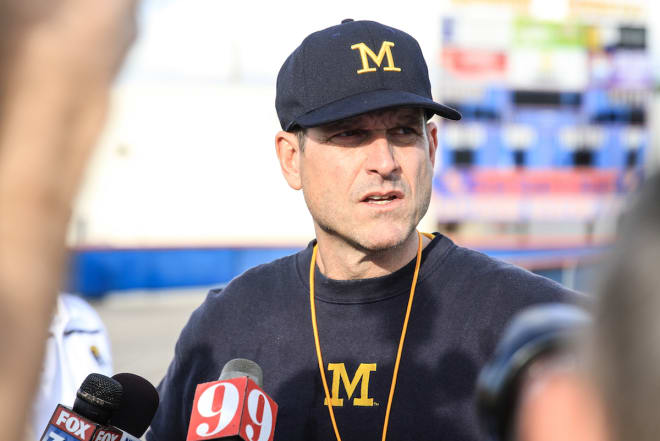 Roster sizes around the conference
Most teams in the Big Ten don't carry rosters anywhere close to 130 players, let alone 150.
Of the other 13 conference schools contacted by HuskerOnline.com to comment on their football programs' roster management, 11 responded. Information from the two schools that didn't respond -- Michigan State, and Rutgers -- came from their athletic department websites.
*Michigan: The Wolverines had 135 players on their 2017 football roster.
*Ohio State: The football rosters varies between 120 and 130 players each year, and there are no plans to cap the roster, said Jerry Emig, an athletic department spokesman.
*Iowa: There were 122 players on the 2017 roster, and "we do not expect growth" this year, said Steven Roe, an athletic department spokesman.
*Penn State: The Nittany Lions counted about 120 scholarship and walk-ons on its 2017 roster. "We don't think our roster size will change" this year, said spokeswoman Kris Petersen.
*Wisconsin: The football roster in 2017 was capped at 120, but there were only 115 total players, including 83 on scholarship, which was two under the mandated limit, said Terry Gawlik, the school's senior associate athletic director for sports administration.
*Purdue: The football roster stood at an estimated 115-120 players last year, and is unlikely to increase this year, said athletic department spokesman Tom Schott.
*Maryland: There were 118 players on the 2017 roster.
*Indiana. The full 2017 roster had 116 players.
*Rutgers: The athletic department website listed 114 players on the 2017 roster.
*Minnesota. The 2017 team had 112 players.
*Illinois: The Illini had 111 on last season's football roster.
*Michigan State: The official roster posted on the athletic department website list 109 players.
*Northwestern: There were 109 football players on the 2017 roster, and the size is also capped at 112 for Title IX considerations, said Paul Kennedy, an athletic department spokesman.
"Our compliance department is really vigilant about roster sizes" because of Title IX, Kennedy said. "I'm sure (coach Pat Fitzgerald ) would love to have 125 guys on the roster for practice purposes, but then again I suspect our wrestling coach would love 4-5 more guys for the same reason. But we're extremely conscious of the Title IX balance."
Title IX myths, realties 
Title IX, which was enacted in 1972, starts with a simple premise: "No person on the basis of sex can be denied participation in, or be denied benefits, or be the subject of discrimination" in collegiate sports.
As outlined by the law, athletic departments must adhere to three standards:
*Participation: Athletes must be offered equal opportunities to play.
*Scholarships: Female and male athletes must receive athletics scholarship dollars proportional to their participation.
*Other benefits: There must be equal treatment for equipment and supplies and other benefits such as housing and support services. Southern Methodist University, for example, was sued earlier this year over allegations that it provided inadequate medical and training resources to the women's rowing team.
Under Title IX, there are no sport exclusions or exceptions, which makes it challenging to maintain large football rosters while adhering to the law. That's why some schools have opted to reduce roster sizes and set caps, and eliminate some men's sports while targeting growth for women's rosters and adding women's sports.
That has led to some criticism that the law has had a negative impact on men's athletics, some of which bear the burden of producing revenue for cash-strapped athletic departments.
Contrary to what you might have heard, Title IX does not require schools to spend the same amount of money on male and female teams. It also does not mandate an equal number of male and females athletes.
Instead, it requires schools to take measures to make male and female participation on sports teams proportional to the overall number of full-time men and women in the undergraduate student body. And even in this situation, there is some give-and-take on hitting exact ratios, although even that's debatable, say some athletics department compliance officers.
That's the proportionality test.
Women -- who have been in the majority on college campuses since the late 1970s -- currently account for about 57 percent of enrollment nationally, according to the U.S. Department of Education. But at Nebraska, 51.8 percent of the undergraduate student body is male and 48.2 percent is female, according to university records.
As for the number of student-athletes, it is slightly top-heavy toward males. The numbers: 416 were male, or 54 percent, while 351, or 46 percent, were female, based on Nebraska's latest gender breakdown reported to the NCAA for 2016-2017.
The school fields 22 teams -- 13 women's sports and 9 men's sports. Women-only sports are offered for volleyball, softball, bowling, soccer, rifle and beach volleyball. While there's a women's swimming and diving team, Nebraska no longer has a men's team. They discontinued the men's swimming and diving team in 2001.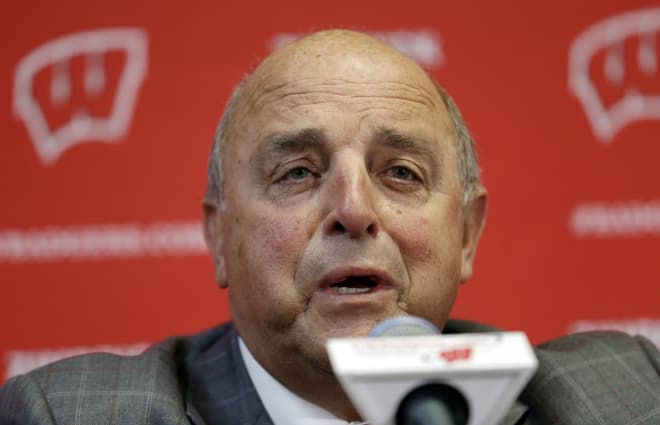 Compliance 
How do schools manage Title IX compliance? It varies from school to school, according to Wisconsin's Gawlik.

Wisconsin, which was under a Title IX investigation over athletic teams several decades ago, reviews compliance every year. But there's also an "in-depth analysis" every other year, said Gawlik. The student body proportionality test is the primary measure, she said.
"To me, that's the important one," Gawlik said.
Reflecting its student body, Wisconsin actually has more females participating in sports than males -- 474 women and 450 men. Similarly, Iowa has 400 female athletes and 385 males, while Minnesota has 383 male and 378 female athletes.
"It goes both ways," Gawlik said.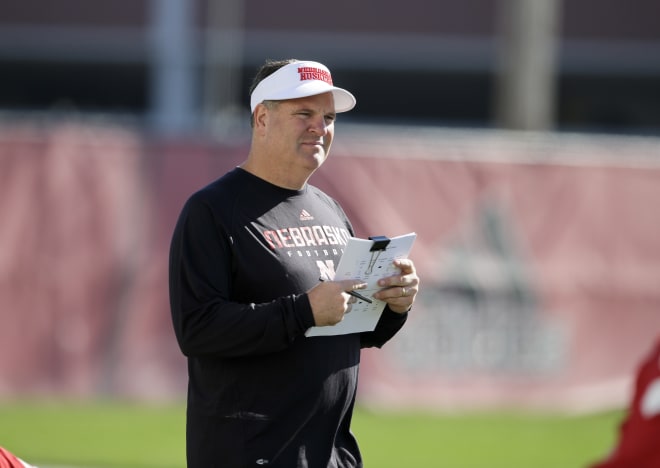 A walk-on's perspective 
Jeff Jamrog knows the importance of Nebraska's walk-on tradition as well as anyone. It has been part of Jamrog's DNA since he was an Omaha-area Nebraska kid chasing something he cared deeply about.
Not only did he walk on as a non-football scholarship player for coach Tom Osborne in 1983, later he also directed Nebraska's walk-on program on Pelini's staff. Among the walk-ons he helped recruit were Andy Janovich, Brandon Reilly, Spencer Long, and Sam Foltz. Today, he's the head football coach at Midland University in Fremont, which has 155 players on its roster.
He will never forget what coach Osborne said to him after his senior year of high school. "If we had one more scholarship, you'd be it," Jamrog recalled. "I didn't like that news."
Jamrog accepted the walk-on challenge as a defensive lineman, and he set three main goals: To be an Academic All-American, to earn a football scholarship, and to become a starter. He accomplished all three, and called his walk-on days a "most satisfying experience."
While Jamrog embraces large rosters, he knows the challenges are more complicated from his days as a player.
"There's got to be proportionality," he said, in football and all other sports.
Aside from Title IX compliance, the football staff also must address having enough coaches to run productive practices with such a large squad. With 150 players and 10 on-field assistant coaches, that's a ratio of 15 to 1, though Coach Frost and graduate assistants would make the numbers more workable.
In addition, Jamrog said, there are the logistical issues of running a well-oiled machine -- fitting everyone into locker rooms, cycling everyone through strength and conditioning programs, and making sure all scholarship and walk-ons are accountable for life-skills, nutrition and other programs.
When it comes to the financial bottom line, Nebraska has a competitive edge over other schools. The university's athletic department is one of the few nationally operating in the black, so much so that it contributes $5 million in scholarship money annually to the university's general pool of financial aid. That allows more than 500 students to attend UNL for little to no cost.
"One of the biggest challenges for most schools is 'do you have enough money' to expand your football roster' " and meet Title IX requirements, said Jamrog. "I don't see those questions happening at Nebraska."
Steve Rosen covers business of sports issues for HuskerOnline.com. Questions, comments, story ideas? Reach Rosen at sbrosen1030@gmail.com.