Riley going in a new direction with his approach on special teams
Nebraska head coach Mike Riley painted a clearer picture on what direction he plans to go next with his coaching staff.
Last week Riley fired his long-time special teams coordinator Bruce Read, and on Sunday Riley said he's very close to making an announcement on who will be the Huskers new assistant coach.
HuskerOnline first reported on Friday that Arizona's Donté Williams would replace Read on Riley's staff, and it sounds like it's very close to becoming official.
"The timetable is imminent," Riley said on the new hire. "We can anticipate something announced very soon."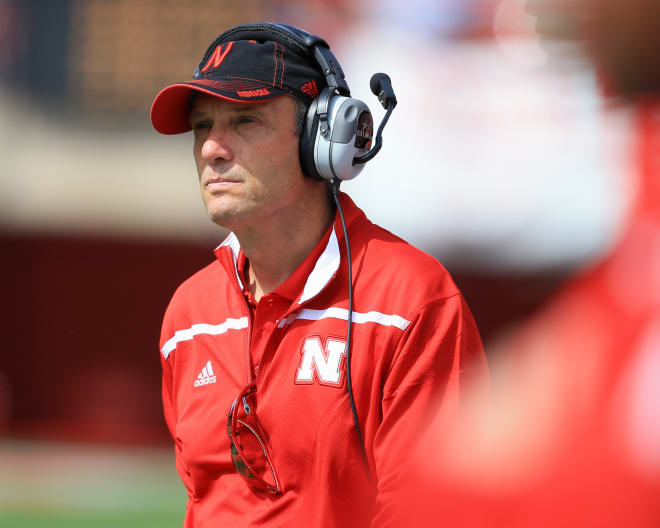 Riley even said that there's a good chance the new hire will be with the Huskers this month in their bowl preparations for Tennessee.
As for replacing Read's duties on special teams, Riley said that will now be split up among the entire coaching staff and that's how they will handle things for the Music City Bowl later this month.
"In kind of an overall statement about that, one of my thoughts has been to eventually here soon add another coach to our staff and then split up the special teams duties amongst our staff," Riley said. "I know that's contrary to what I've done through the years with Bruce (Read), and I certainly enjoyed and appreciated all that work with Bruce, but I think in making this move that we will add another position coach to our defensive staff, and hopefully eventually if they ever pass the 10th coach rule, add one more to the offensive staff, and then we would have an even staff with five on each side of ball, then you'd have five recruiters on each side of the ball as well.
"That's kind of my thinking on that, and in doing that we will spread the special teams amongst the coaching staff and we'd do that immediately with the bowl game."

Riley also elaborated on why he chose to announce Read's firing so soon after NU's loss at Iowa last week.
"It certainly wasn't an overnight decision, but in making that decision soon after the game it basically had to do with a couple of things," Riley said. "The idea that we could add a guy to our defensive staff and therefore adding a coach that could help on the defense and a recruiter that could help on the defense.
"The other part of it basically gave Bruce (Read) a longer period of time to position himself for a job as these jobs are open out there."