Huskers close to filling opening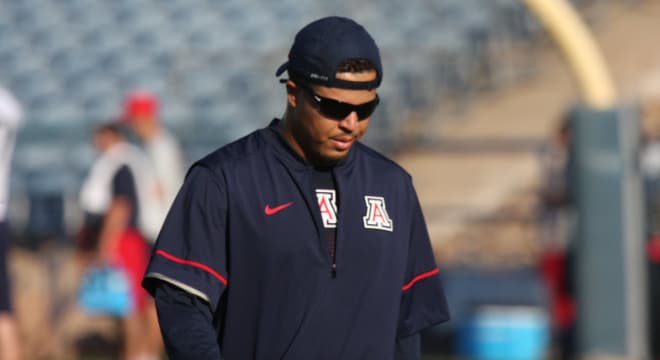 Nebraska head coach Mike Riley could be close to filling the vacant position on his staff left open by the firing of special teams coordinator Bruce Read on Sunday.
Multiple sources tell HuskerOnline.com that current University of Arizona cornerbacks coach Donté Williams will fill the opening on Riley's staff, and an agreement could already be in place.
Williams was hired by Arizona last January and just finished up his first full football season coaching in Tucson. While the Wildcats were a disappointing 3-9 on the year, Williams has been a bright spot on the recruiting trail as he has played a role in at least nine commits in their 2017 recruiting class. He is regarded as one of the top recruiters in the Pac-12 Conference and in February 2015, Sports Illustrated named Williams a Top 10 recruiter in college football.
Prior to Arizona, Williams coached three seasons at San Jose State, including the final two when he served as the secondary coach and recruiting coordinator. Under his tutelage, the Spartans boasted one of the nation's top pass defenses, including the best mark in all of FBS in 2014 (117.8 yards per game), which was followed up by a No. 2 finish in 2015 (153.6 ypg).
The Spartans' defense made immediate improvement with Williams, who was promoted from cornerbacks coach to secondary after one year. In his first season overseeing the entire secondary in 2014, San Jose State's total defense improved 56 spots in the FBS rankings, while passing yards allowed improved 74 spots and passing touchdowns allowed jumped 103 spots.
Williams joined the Spartans after two seasons as a graduate assistant at the University of Washington working with cornerbacks and linebackers. He was at the University of Nevada as an assistant linebacker coach in 2010.
It is unclear what Williams' title and specific duties will at Nebraska since the Huskers currently have a cornerbacks coach in Brian Stewart and defensive coordinator Mark Banker also coaches the safeties.