Notebook: Elliott high on Williams, NU safety depth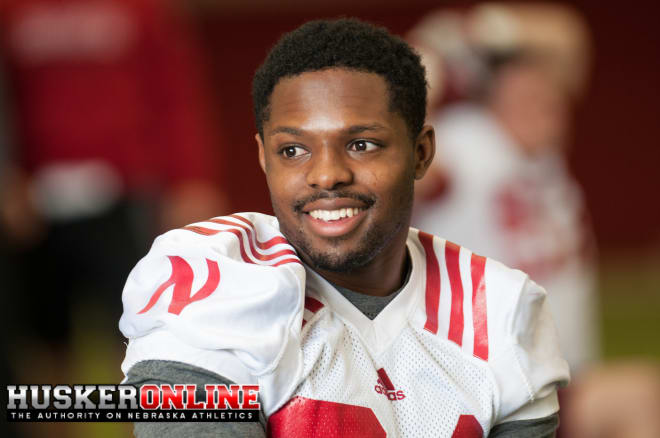 After five spring practices, you learn a lot about what type of football team and players you have.
For veteran defensive coach Bob Elliott, that's been the case at safety this spring. Elliott really like the group of players he's inherited at safety, but said one player particularly has stood out over the rest.
"I will say this: Aaron Williams is as smart of a player that I have ever been around," Elliott said. "So he's grasping things that I never dreamed that a safety could grasp this quickly. I really feel good about him. He's going to be a pleasure to coach.
"He's not a rep guy. You can put something in in the meeting and he can do it on the field. Not only do it, but position all of the other guys to do it. He's a very good communicator, he thinks conceptually. If you just memorize assignments in football you're going to make some mistakes and you're not going to be consistent. Aaron has a way of conceptualizing the coverages and the assignments. He puts things with each other in packages in his mind and it's something that he's apparently always done because he's done it right from the beginning."
Elliott was also quick to praise junior Antonio Reed, senior Kieron Williams and sophomore JoJo Domann.
The way it looks right now Elliott said all four of his top safeties have a good shot to play in games this season.
"I like our depth at safety," Elliott said. "If there's no drop-off, then we are going to play guys, and play as many as we can. It's their job to make sure there's no drop-off. Even if there was a small drop-off maybe we'd play one of them more than the other, but I'm not opposed to playing multiple guys."
Elliott added for that for this defense to be successful, they are going to need the safety position to play at a high level.
"Safeties have a very important role in this defense," Elliott said. "They are the top in this defense. They can't allow balls to get behind them whether it's run or pass. Their job is make everyone else right in the front. It's a high responsibility job in this defense. There's nuances to playing safety that are unique to this defense."
-Sean Callahan
Diaco, Bray building strong rapport 
When Bob Diaco was announced as Nebraska's new defensive coordinator, he noted that he would be spending the bulk of his focus during practices working with the linebackers.
That, of course, led to immediate questions as to what that would mean for linebackers coach Trent Bray.
Through five spring practices, it seems like the working relationship between Diaco and Bray has gone about as smooth as either could have expected.
"It's great," Diaco said. "Coach Bray is a great teacher. He really is wonderful in the room and on the grass. The positions do a lot together, but we do a lot apart. There are moments in the room where I have to work and where he has to work, and then we come on the grass and it's the same.
"I feel very fulfilled being on the staff with him, and I'm learning a lot and picking up a lot of things."
With the move from the 4-3 base to a 3-4, there are obviously more linebackers to work with on the field. Bray said that makes it almost a necessity to have two coaches in the room, especially as the Huskers try to transition into Diaco's scheme as quickly as possible this offseason.
"It's actually been really great," Bray said. "Learning the new system and working with Coach Diaco as much as I've been able to has been great for me professionally, and it's been great for what we're going to do on defense and what we can do…
"The good thing was we got a chance as a staff to sit down for a long time before spring ball started and hash out exactly what he wants, what he expects. So once we actually got to the practice field that wasn't hard. Initially it was just kind of learning something new.
- Robin Washut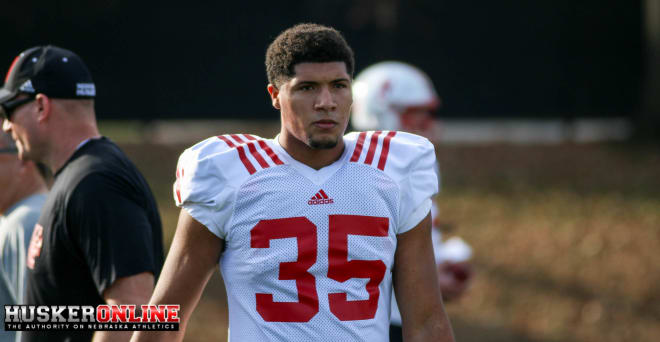 Diaco excited to coach punters, Lightborn
After spending the past two seasons with a full-time special teams coach, Nebraska is handling the third element of the game with a committee approach this year.
One of the more interesting assignments in that regard is Diaco handling the punter coaching duties, something he volunteered to do almost immediately after he took over.
Diaco said he's always had a love of coaching punters, and his vast experience coaching special teams at previous stops shows he's no stranger with the position.
Diaco served as special teams coach from 1999-2004 while working as an assistant at Western Illinois, Eastern Michigan, and Western Michigan, and he was the special teams coordinator at Virginia from 2006-08.
"I love coaching the punters," Diaco said. "It's so fun… I've always coached them."
Diaco said he's excited about the potential of sophomore-to-be Caleb Lightbourn, who went through his share of ups and downs last season as a true freshman.
"Talented skill set," Diaco said of Lightbourn. "He's got a lot work to do. He's got a long way to go. But he's got the tangible skill to be a quality punter."
- Robin Washut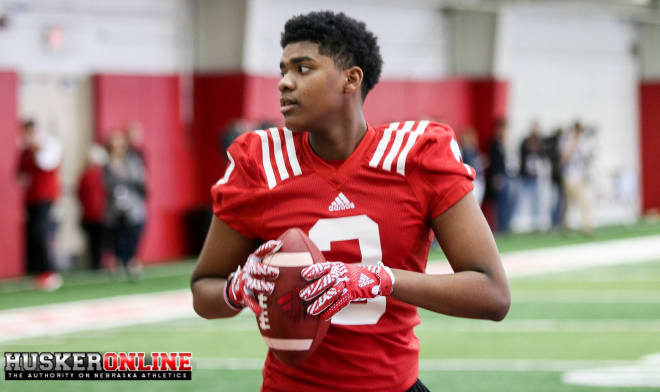 Quick hits
***Diaco said he continues to be pleased with the development of the defense so far, especially the continued progress of the installation even after the Huskers have put the pads on. He said a lot of times the installation aspect stalls when they go full pads, but that hasn't been the case.
***Diaco once again mentioned "block destruction" as a key point of emphasis for what he's looking for from his front seven.
***Diaco said Marcus Newby is a player who can do a lot of different things, and thinks his skill set will work work well at outside linebacker in this defense.
***Freshman receiver Keyshawn Johnson Jr. (illness) wasn't in pads but wore a helmet for the first time this spring. He stayed after practice and worked one-on-one with Keith Williams on some route "get-off" techniques.
Shortly after practice ended, Johnson tweeted that he has officially been cleared to practice and should be in action when the team returns to work after spring break.
***Bray said Dedrick Young was a much better fit inside than he was on the outside in the previous defense.
***Bray said he's been very impressed with freshman Avery Roberts, who came in around 228-230 with a frame that Bray said was ready to play right away.
***Bray also said Luke Gifford is currently around 240 pounds and has looked really good this spring. For a guy who was around 215 last season, Bray said Gifford has really developed.
***Elliott said this was the 18th time in his career that he's had to move for a job, and now that his wife has moved to Nebraska to join him, Lincoln was already starting to feel like home.