JUCO DB and former Alabama recruit Javier Morton commits to Nebraska
The Huskers went out and addressed a critical part of their roster by adding one time Alabama commitment Javier Morton from Garden City (Kans.) C.C. to their roster.
The talented junior college cornerback was in Lincoln this weekend for an official visit with his family and committed to Nebraska.
"I like coach Fisher, man," Morton said. "My mom and my dad liked him too. I have already been through the process before so my mom and dad have had a perspective on it before.
"Nebraska was really the one that stuck out to us. My mom had never gone with me on a visit before but she went to Nebraska because she had a feeling this was where I needed to be.
"As a whole, as a family, we liked Nebraska and we knew that we could see myself there."
Morton had an opportunity to sit down with coach Fisher to see how he coaches his players. While Nebraska likes versatility in their defensive secondary Morton is being seen as a cornerback first and foremost.
"The way they play their defensive backs they play everything. The film that I watched with coach Fisher I could see that they played all of the spots.
"They are bringing me in to play cornerback. They are bringing me in to really play the boundary cornerback spot in their defense."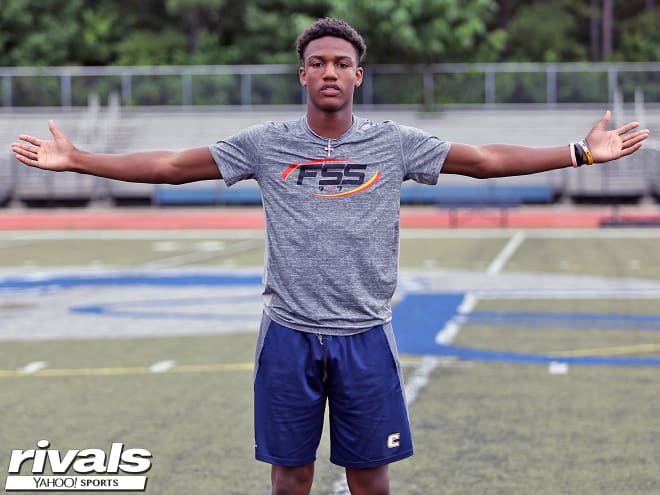 Morton saw first-hand how well the defense played last year for Nebraska. He also knows one of coach Fisher's former players and was able to side by side some of that college film with the film at Nebraska.
"The team's record last season was not a way to judge how good of a defense they had last year," Morton said. "I love what coach Fisher does and teaches his players.
"I know Mike Hughes because he used to play at Garden City and coach Fisher showed me Mike at UCF and he showed me the guys last year at Nebraska. He showed me what he's really doing for them."
There are no academic hold ups with Morton. He says that he is back home in Georgia packing his things and will be headed to Nebraska soon to shop and get started.
"I am done. I am done with everything. I have three to play three years. I only played one year at Garden City. I am in Atlanta packing up. I am flying back and just go shopping once I get there to Lincoln."
Morton had originally committed to Alabama in high school. He said that he had over 50 offers when he chose the Crimson Tide. Morton said that he stopped counting the offers he accumulated while at Garden City.