Greatttt first visit to Nebraska for JUCO DT Winfrey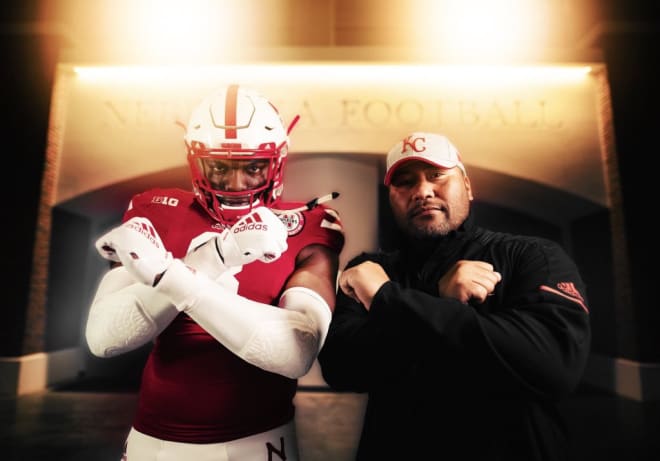 Council Bluffs (Iowa) Iowa Western Community College defensive tackle Perrion Winfrey narrowed his offer list down to a final eight Sunday, fresh off of his unofficial visit to Nebraska this weekend.
Not coincidentally, the Huskers made the cut for the talented future Division I prospect. Other college programs that made the cut were Alabama, Oklahoma, Oregon, LSU, Penn State, Florida State and Texas.
"The visit to Nebraska was 'greatttt!'" Winfrey, sounding like frosted flakes character Tony the Tiger, told Huskeronline in a twitter DM interview. "Me and my friends had a great time when we went out to the field. It really left me mesmerized."
Asked what else stood out to him during his stay in Lincoln checking out the Huskers' program, Winfrey replied:
"The coaching staff because they really treat you like family. I spent the most time with the d-line coach! We had a long talk for at least an hour and a half."
Winfrey said that he really clicked with new NU defensive line coach Tony Tuioti, as well as head Coach Scott Frost.
"Oh, I loved him!" Winfrey stated about Tuioti. "He taught me a lot of great stuff to elevate my game and make me a better player this upcoming season. Coach Frost is one of the chillest people I've ever met. He's a great guy!"
Winfrey was accompanied to Lincoln by a few of his Reivers teammates receiver Marcus Rogers, outside linebacker/defensive end Dominic Quewon, and Sheldon Cage. None of them currently have Husker offers.
"Not at the moment, but every one of those names should have one," Winfrey opined. "They're game-changers."
Iowa Western C.C. offensive tackle Jacob Gamble, who does have a Nebraska offer, was unable to make the trip to Lincoln with them at this time because he had to catch a flight, according to Winfrey.
Winfrey's next trip will be an official visit to Oklahoma on June 7. He is still contemplating which other schools will get an official visit from him, and Nebraska is under consideration for a return visit as an official.
He is still planning to come to his college decision by the end of the summer, and Winfrey knows exactly what he's looking for in his future collegiate home.
"Really a culture that I feel like fits me and a place I can come in and dominate from day 1," Winfrey said.
Just want to thank the LORD for putting me in the position I'm in today🙏🏾..... as of right now these are my TOP 8 University's pic.twitter.com/d0F55iegUx

— Perrion Winfrey🦍 (@perrionwin) May 26, 2019