Big Red Business: New report shows Covid-19 impact on athletics finances
Nebraska's annual income and expense report filed with the NCAA provides a glimpse of the havoc wrought on the athletics program by Covid-19.
The 2020 fiscal year report, which was recently submitted by the athletic department and made publicly available, covers the 12 months that ended last June 30, or about four months of operations after the pandemic took hold across the country.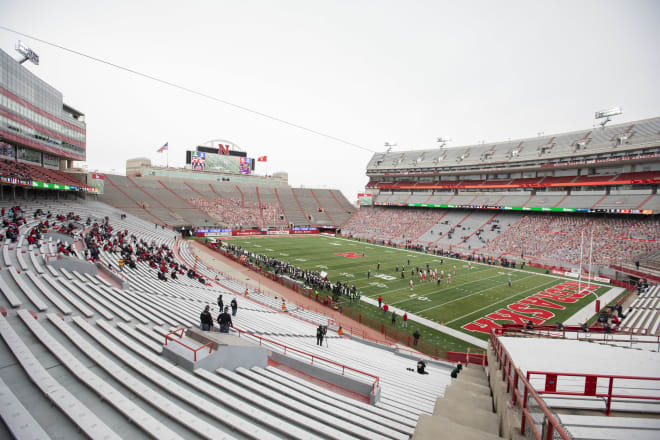 While the current 2021 fiscal year will better illustrate the true impact of Covid-19 on Nebraska's revenues, expenses and specific cost-savings measures, last year's numbers provide some interesting financial details.
Among them:
*Nebraska, which is among a relative handful of Power Five schools that operate in the black, reported $133.6 million in total operating revenue for the 12-month period.
That was down about $3 million from 2019's uninterrupted sports schedules. As is historically the case at Nebraska, the athletic department is self-sufficient with no tax dollars, student fees, or institutional support.
*Total operating expenses for the year amounted to $120.6 million, a reduction of about $4 million in costs from the previous year.
*The bottom line: An operating profit of $13.05 million, up about $1 million from 2019.
*Of the $13-plus million operating profit, $5 million was transferred to the university at large for non-athletic scholarships, and $5 million was earmarked to the chancellor to be used at his discretion towards the academic mission of the university.
The remaining surplus was used to fund $2 million in unspecified athletics department capital assets and $1 million was retained for future projects.
"We missed out on about $5 million in total revenues from the spring game, baseball tickets, and NCAA revenue sharing" for such events as March Madness and the College World Series, said John Jentz, the athletic department's chief financial officer.
But on the other hand, he said, the cancellation of several spring sports and the recruiting moratorium resulted in "expense savings greater than the lost revenue." Jentz said the reduction in expenses was more than $5 million.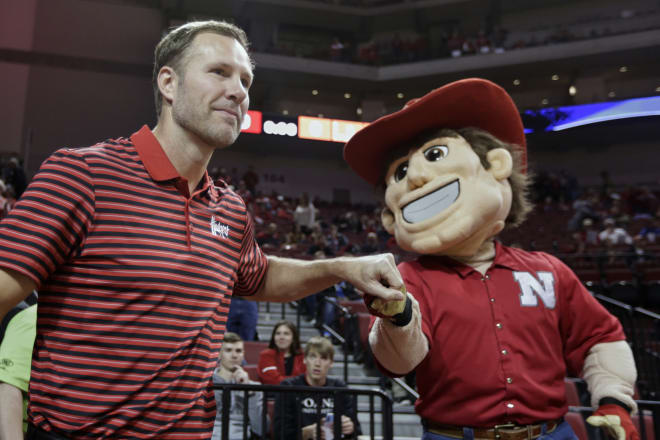 *The big three profitable sports -- football, men's basketball, and women's volleyball -- continued to generate more revenue than expenses.
Football produced $97.5 million in revenue, with $33.2 million on the expense side, resulting in a positive balance of $64.3 million; men's basketball was next with $13.7 million in revenue versus $11.1 million in expenses, and women's volleyball revenue of $3.87 million offset expenses of $3.4 million.
*The Big Ten revenue-sharing agreement remains the gift that keeps on giving, and represents the largest source of revenue for Nebraska athletics.
In fiscal 2020, revenue sharing from television and multimedia, conference post-season play, and other distributions produced a $53.2 million deposit in Nebraska's bank account.
*Ticket sales generated $38 million in revenue, -- largely from football's $31.4 million ticket contribution, while royalties, licensing and merchandising brought in $27.6 million.
As previously reported by HuskerOnline, Nebraska is reviewing its broadcasting and multimedia contract with Learfield IMG College. The contract, which generates a guaranteed minimum of $13.5 million, expires June 30, and the athletic department is considering several options, including taking the work in-house. A decision is expected soon.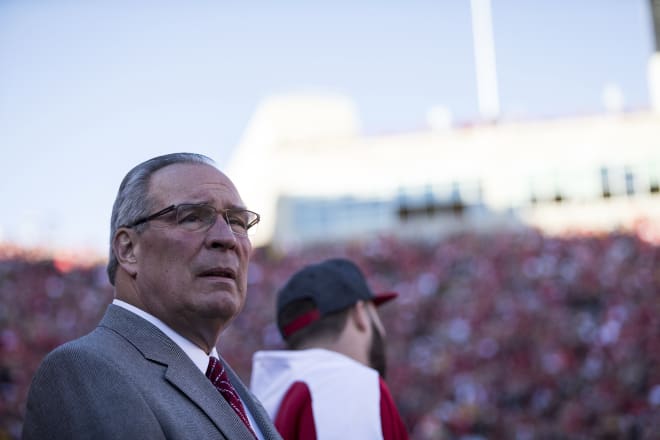 In addition, Nebraska's merchandising agreement with Adidas includes so-called "look in" provisions this year and in 2024, allowing the contract to be renegotiated so the department can remain competitive with other schools. The 11-year, $128 million contract -- considered one of the top deals with Adidas -- expires in 2028.
Shoe and apparel companies have reportedly been tightening their belts over the past year, seeking to hold the line on partnership payouts to colleges.
"We are in constant communication with Adidas' on-site representative and corporate contacts to ensure the partnership is mutually beneficial," Jentz said. He declined to elaborate.
At the start of the pandemic in March, the athletic department like many others immediately transitioned into an essential expenses only mode that included some layoffs, and salary freezes.
That hard-line "continues today but with a wider bandwidth now that all sports are back in action," Jentz said. As he sees it, the current fiscal year "will better illustrate the true impact of Covid-19."
Indeed Nebraska's budget for the current fiscal year remains a work in progress. However, athletic director Bill Moos said in December that the financial outlook for Nebraska was not as bad as originally feared, thanks to the Big Ten revenue-sharing arrangement.
Moos said he expected about $40 million to $42 million in conference payouts for the current fiscal year. The resumption of spring sports, along with March Madness, the College World Series in Omaha and other events will help recoup revenue. Moos said he expected revenue for the current fiscal year of about $61 million, or about $72 million less than fiscal 2020.
Steve Rosen writes about the business of sports for HuskerOnline. Questions, comments, story ideas? Reach Steve at srosen@huskeronline.com.