The Weekly Rundown: All the focus for Nebraska remains on Myles Brennan
The countdown to signing day is here for Nebraska. We set the stage for that and more as we start your Monday off with the Weekly Rundown Column.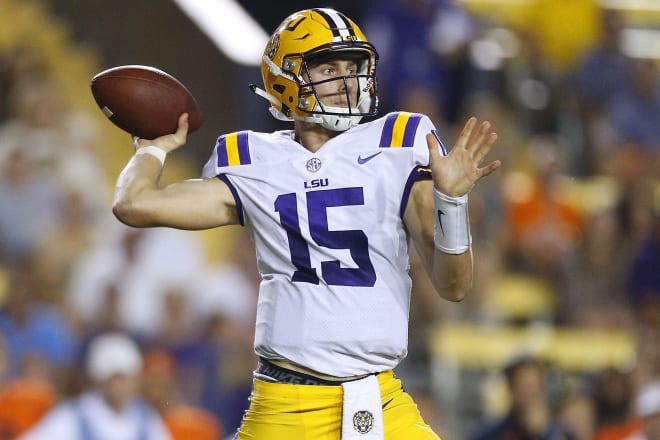 Sure bets 
You have to feel pretty good about these things right now:
All of NU's focus remains on Myles Brennan: For Nebraska's 2022 off-season additions to come together, there's no sugar-coating it - they need to land a veteran quarterback.
Iat's clear where the focus is at right now. as NU is all-in on trying to land LSU's Myles Brennan so he can come and work with new offensive coordinator Mark Whipple this spring.
Former LSU assistant coach and NU analyst Bill Busch has moved into the lead-recruiter role on Brennan, which is a good thing for Nebraska.
It was Busch in 2018 who also convinced former Heisman Trophy winner Joe Burrow to sign with the Tigers. I've known Busch for a long time and I have no doubt he's the best guy to have on Brennan as the Huskers try to close the deal.
Also, don't expect Brennan to make any visits. He's a guy that knows what he wants and doing the whole dog and pony show of official visits does not appear to be a priority. He is looking for the best fit and opportunity.
However, on late Sunday night, Auburn's Bo Nix also entered the transfer portal. Could he become a priority if things don't work with Brennan?
Nebraska Volleyball: John Cook and the Nebraska Volleyball team to the Final Four. Need I say more. This has a very 2000-like feel when Cook won his first national title at NU relying on a group of talented freshmen that year as well. I love the draw of Pittsburgh, too. Nebraska is plenty battled-tested for this match, and expect to see a lot of red in Ohio on Thursday.
Aviva Stadium in Dublin: For those wondering where I've been since Wednesday, I had the pleasure to travel out to Dublin as a guest of the Aer Lingus College Football Classic this upcoming August.
They invited me out there as a diplomat from Nebraska, as we met with countless different people in leadership positions around the event and tourism industry from Ireland.
I can safely say this will be unlike any experience for the 15,000+ Husker fans they anticipate to be in Dublin on Aug. 27, 2022. Spending the last few days in Ireland, I also saw a lot of similarities to Nebraskans. The people there were genuinely interested in our culture and football program. They are all blown away when they hear about the support Nebraska's program has.
On Saturday, I was able to take in the Bath vs. Leinster opening round rugby match in the European Champions Cup at Aviva Stadium, which is where the game with Nebraska and Northwestern will take place.
It was a gorgeous facility that was well-run and has a capacity of 51,700, but it was capped off at 25,000 on Saturday. There's not a bad seat in the place, and the 50-yard line club level seats will be the best view you'll ever have of a Nebraska game, as you are literally right on top of "the pitch" as they say, as there is very little space from stands and field. I will have much, much more from Dublin in the coming weeks.
Former QB Eric Crouch: Congratulations to former Husker Heisman Trophy winner Eric Crouch for his induction into the College Football Hall of Fame. Crouch is NU's 25th all-time induction into the Hall of Fame.
It had to be quite a week for Crouch to travel to Las Vegas and then out to New York for the Heisman Trophy ceremony this past Saturday.
I have been a Heisman voter now since 2009, and this was my final ballot for 2021.
1 - Bryce Young - Alabama
2 - Aidan Hutchinson - Michigan
3 - C.J. Stroud - Ohio State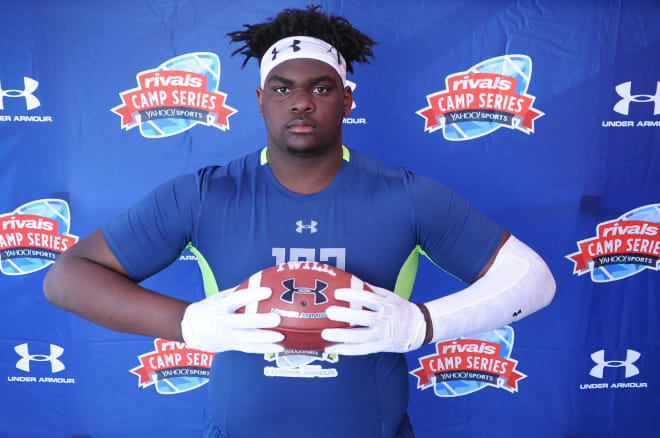 Surprises
These were my surprises of the week:
Adding OL Kevin Williams: Nothing surprises me anymore with the transfer portal, but landing former Omaha North and Northern Colorado offensive lineman Kevin Williams definitely caught me by surprise.
It's clear NU is trying to have as many options as they can on their interior offensive line, especially at the guard position.
The ease of how things came together on Tuesday: If you just gauged Husker fans' reaction on social media and message boards, you would have thought Scott Frost's search to find his offensive coaching staff was a disaster last week at this time.
Luckily, message board posters and people that comment on Twitter don't actually speak to what's happening.
It was clear Scott Frost had a plan, and he executed it to perfection with Mark Whipple wrapping him up by Tuesday. He also did his homework on Donovan Raiola and went with his feel there. Anyone that has ever worked around Raiola will tell you the Huskers are getting an outstanding young football coach.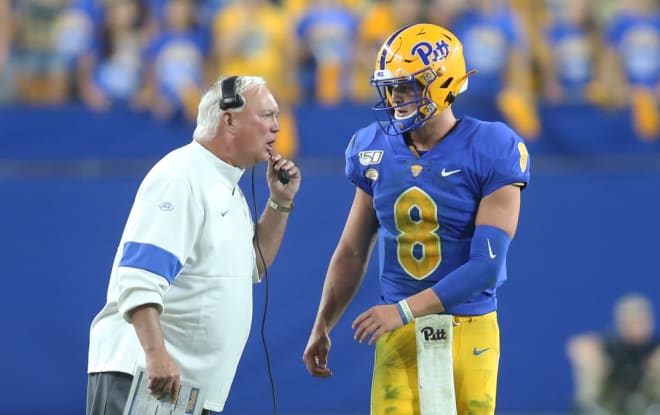 The jury is still out 
Questions still surround these things:
The Plan B at QB if NU misses on Brennan: If Nebraska is not able to land Brennan at quarterback, where will Whipple and Frost turn to?
One thing not to rule out is waiting things out even as late as May. You can't force a quarterback addition if the right one isn't there. By May, there will be a whole new batch of names entering the transfer portal.
Who coaches running backs?: We still do not know what Frost's plans are for coaching running backs or special teams. When will we learn what direction Frost wants to go there?
The plan at punter: We know what Nebraska's plan is at kicker right now, but what about punter for 2022?
Scholarship punter Daniel Cerni continues to battle pain in his knee after suffering a major injury there before the 2020 season. What will the plan be with Cerni going forward?
Also, who does NU have their eyes on in the transfer portal at punter? That has stayed quiet up to this point.
This has my attention
Moving forward, this has my attention:
Defensive line recruiting: Defensive line coach Tony Tuioti has worked to retool his defensive line from the JUCO, transfer portal and high school ranks. What will the total number of defensive linemen be Tuioti plans to take?
Damion Daniels' decision to leave, along with questions surrounding the status of Deontre Thomas, leave a lot of questions about this group and their overall depth heading into the 2022 season.
A transfer portal wide receiver: It's also clear Nebraska has their sites set on at least adding one, if not two, transfer portal additions at wide receiver.
Both New Mexico State's Isaiah Garcia-Castaneda and Florida International's Tyrese Chambers are key targets highly considering the Huskers.
Kicker Timmy Bleekrode: Furman's starting kicker Timmy Bleekrode was on campus this weekend. He's the first kicker the Huskers have offered a scholarship to since 2018. Landing his commitment on Sunday was big for the next two seasons. He'll be in Lincoln by June.
The future of the December signing day: Will the December signing day exist after this season? The feel today is there is a strong push to move the signing day period sometime into January.
When the early signing day came into play, the transfer portal was not a factor yet. Now, December has turned into a mad two-week rush to figure out your roster. Why the rush? I think everyone would benefit from another three to four weeks to figure things out in recruiting.
Sean Callahan can be reached at sean@huskeronline.com and he can be heard each day at 6:45 am and 5:05 pm on Big Red Radio 1110 KFAB in Omaha during the football season. He can also be seen on KETV Channel 7 in Omaha during the fall and each week he appears on NET's Big Red Wrap-Tuesday's at 7 pm.