Postgame notes: Defense carries the load in win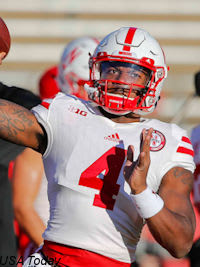 NEW BRUNSWICK, N.J. - After being the target of heavy and criticism and blame for Nebraska's disappointing start to the 2015 campaign, the Huskers' defense finally had its moment in the spotlight in their 31-14 victory over Rutgers on Saturday night.
With a steady does of some of its best pass rush of the season and maybe one of its top all-around efforts from a coverage standpoint, NU was able to keep the Scarlet Knights in check all night long and keep some potentially crushing mistakes by the offense from spoiling its second win in a row.
"The defense I think really did a nice job all night long," Riley said. "I thought with how we set it up we were able to get good pressure. Our guys did a great job of covering (
Leonte Carroo
). I think that was good, and then the other guys that they have didn't hurt us. It was a good plan. We were getting home, and we stayed pretty consistent with playing good defense all night right to the end."
Ever since Carroo - who came in with a Big Ten leading nine touchdown catches on 24 receptions this season - was upgraded from questionable to probable with a lingering ankle injury earlier in the week, the Huskers knew stopping him was the key to stopping Rutgers' offense.
While the he was still haul in a team-high four catches for 64 yards, including a 30-yard grab that set up a touchdown, Nebraska still managed to hold Carroo to his second-lowest receiving output of the season on Saturday night.
"I just knew coming in that he was coming back from an injury, and I noticed him limping," sophomore cornerback
Chris Jones
said. "I was like, I've got to put my hands on him as much as possible to slow him down."
The other major key for Nebraska was getting one of its most dominant pass rushes of the year from its front seven. In all, the Huskers racked up a season-high six sacks, 12 tackles for loss, two interceptions, forced a fumble, and broke up seven passes.
"I think that the pressure was really good," Riley said. "They had a lot of lost-yardage plays. We did a good job, most all the time against the run, which always helps, and then the pressure in the passing game was consistent. I think we only gave up a couple plays of over 20 yards… You usually win when that happens.
That's been our biggest nemesis, right, giving up big plays in the passing game. That's what frankly worried me the most about this team, as hard play-action, isolating defenders, throwing it down the field and they make the plays. But we did a nice job."
- Robin Washut
Offense finds answer in the clutch
With 6:03 remaining in the third quarter, Rutgers had just cut Nebraska's once 21-point lead down to seven after quarterback
Chris Laviano
scored on a five-yard reverse pass from receiver
Janarion Grant
that made it 21-14.
All of a sudden, what once looked to be a blowout win in the making had shifted into a a game at the tipping point of completely falling apart for the Huskers. While the offense certainly had its share of issues on Saturday, what it in response to that momentum shift may have been the biggest sequence of all in NU's victory.
After nearly going three-and-out on the ensuing possession, a defensive holding penalty on Rutgers kept the drive alive. Quarterback
Tommy Armstrong
then connected with tight end
Cethan Carter
for a 10-yard first down pass, and running back
Imani Cross
burst down the left sideline for a 38-yard run down to to the Scarlet Knights' 13-yard line.
Three plays later, Armstrong found Carter again for an 11-yard touchdown pass that somehow made it through a crowd of RU defenders, pushing the lead back up to 28-14 with 1:58 left in the third. The drive covered 75 yards on seven plays and ate up more than four minutes off the game clock, and it essentially put an end to Rutgers' rally.
"Major, major, major statement right there. Big time," Riley said. "That game had the appearance of tightening down and (Rutgers) maybe tying it up and then seeing who was going to win it in the end with them having the momentum. That's what it looked like was going to happen to me. But that drive was a really, really good statement by our team."
- Robin Washut
Special teams come up big
In a day where Nebraska's offense struggled at times, they got a huge lift from their special teams. Punter
Sam Foltz
placed four of his five punts inside the 20-yard line and limited star Rutgers return man Gran to just one return for five yards.
Meanwhile kicker
Drew Brown
made his eighth consecutive field goal of the year from 44 yards out along with limiting Grant to just two kick returns for 38 yards. Coming into Saturday, Grant had four returns for touchdowns.
"You have to pin (Grant) and you have to keep him on the sidelines," Foltz said. "You can't let him have any room. If he has at time on a 60-yard type punt, then he has room and time to make moves. We just wanted to hit the ball high and leave him on the sidelines."
Nebraska's special teams also sniffed out a Rutgers fake punt try and fullback
Andy Janovich
absolutely body slammed Grant one of his two kick returns.
"Special teams was a huge part of this game," Foltz said. "We had them pinned back deep four times. We contributed big time. It was a tough challenge too because they have great return guys. We had an uphill battle, but we fought hard and I think we did a hell of a job today."
-Sean Callahan
Tommy being Tommy
For every interception or head scratching throw Armstrong might make, he'll also come up with play like the one he made to wide receiver
Alonzo Moore
.
Facing a second-and-four Armstrong scrambled to his right bought time and tossed a pass in the air that looked more like a punt and found a wide open Moore in the end zone for a 44-yard touchdown. The play was Moore's sixth touchdown of the year.
"If you know Tommy (Armstrong) like I know him he's just going to throw it up and let you be a wide-out," Moore said. "He knows me and I know him well.
"Our rules are to come back down if you are deep and I know he wants you to go deep. I trust him and he trusts me. He just hung it up there and let me go get it."
Armstrong's two TD passes to Moore and Carter definitely made up for the three interceptions he threw on Saturday.
-Sean Callahan
Quick hits
***Riley and offensive coordinator
Danny Langsdorf
said they had been practicing the reverse run to Carter for over a month now, and even before the ball was snapped they knew it was going to be a big play. Langsdorf said Carter was such a versatile weapon that they had to continue to find ways to get him involved in the offense.
***Riley and defensive coordinator
Mark Banker
said they knew they could dail up more blitzes than ever against Rutgers' offense because of the way the Scarlet Knights rely on play-action and long-developing plays in the passing game. Banker added that finally having his defense as healthy as it's been all season also played a big role in the unit's play on Saturday.
***Langsdorf saidArmstrong's three interceptions were certainly disappointing, and Riley said they were especially frustrating because all three could have easily been prevented. They said the first was just an over-thrown pass for what would have been a big completion to
Lane Hovey
, and the second was a poor decision by Armstrong to try and do too much on the play.
Riley said the third may have been a result of the offensive line not blocking the screen pass to Carter well enough, because Rutgers' defensive line didn't rush the passer at all and stayed back waiting for a screen.
***Riley said Nebraska will practice twice next week during the bye and then give the players some much needed time off after 11 straight games. He said they will begin their preparation for Iowa on next Sunday.
***Riley said receiver
Brandon Reilly
suffered an ankle injury in the first half and was unable to play the rest of the game. But he was "very hopeful" Reilly would be able to return to action against Iowa.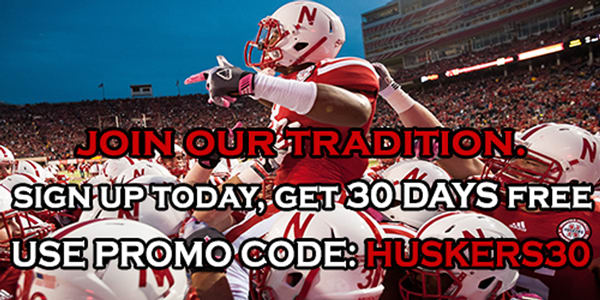 Click
Here
to view this Link.