Oregon keys to victory and HOL score predictions
We should really find out what type of team Nebraska (2-0) is today when No. 21 ranked Oregon (2-0) comes to Lincoln.
This will no doubt be the first true test for head coach Mike Riley's squad after two relatively easy games to open the 2016 season.
As things get closer to kickoff, here are the HuskerOnline keys to victory against the Ducks, along with our official score predictions. NU enters today's game as a 3 point favorite against Oregon.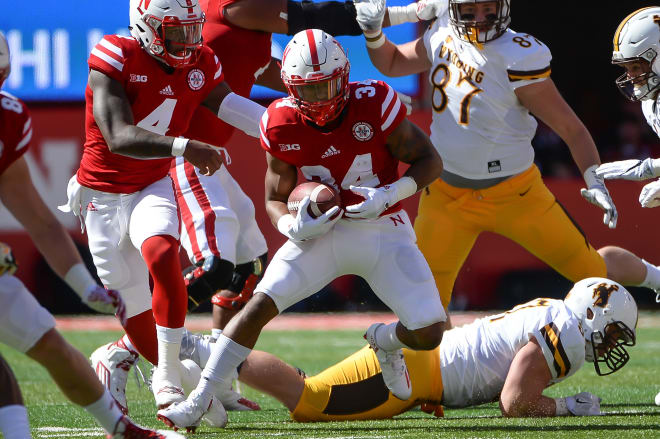 KEYS TO VICTORY: Oregon at Nebraska   
KEY 1: Force Oregon to play a possession game
A few years ago a far less talented Kansas State team gave Chip Kelly and Oregon all they could handle for about three quarters. A big part of that was Bill Snyder forced the Ducks to play a possession game, and limited their overall possessions. This will be very important on Saturday, as the last thing the Huskers will want to do is get into a back and forth shootout type game.
KEY 2: Handling the Ducks tempo
This is probably the biggest challenge Nebraska faced in practice this week. There is really no way for NU to accurately prepare for the up-tempo offense of Oregon. A scout team cannot not fully simulate what the Ducks will do today, so that's why being mentally prepared is probably just as important as anything.
KEY 3: Pound Oregon between the tackles
The real weak spot on this Oregon defense is along the front seven. The Ducks have made the switch to a 4-3 scheme under new defensive coordinator Brady Hoke, and they really aren't built for the scheme at this point. That's why the Huskers must find a way to go physically at the Ducks and really test the toughness of their defense.
KEY 4: Minimize coverage busts
Oregon will try to operate as fast as they can on offense, which in turn can lead to a lot of coverage busts in the secondary if you aren't ready. This is how the Ducks make a lot of their big plays. A simple miscommunication can turn into a 60 yard play, and these are the things Nebraska can't afford to let happen.
KEY 5: Force field goals; Win on fourth down
When you are in a game with two good offenses, a big key for the defense today will be forcing Oregon to settle for field goals in the red zone and winning on fourth down. Oregon will go for it on fourth down as much as any team in the country. They don't do much by the book on offense, so you have to make them pay for their aggression and not let them get points on plays and situations they gamble on.
EXPERT TAKE: Oregon at Nebraska   
Sean Callahan - HuskerOnline Publisher
I think Oregon's defense remains a major liability still and I don't think the Ducks are made to play a four man front on defense. I think the Huskers will have no trouble scoring points on the Ducks, but they will also give up some points. I still like NU to win a tight one at home.
Nebraska 38 Oregon 34
##############################
Robin Washut - HuskerOnline Senior Writer
As much as I want to pick Nebraska in this game - especially considering NU is favored by three - I've been burned far too many times in games like these where the Huskers fail to rise to the occasion. Nebraska is fully capable of beating Oregon, and it wouldn't surprise me in the least if they do. But until the Huskers prove they're up to winning a game of this magnitude, I just can't buy in.
Oregon 44 Nebraska 38
##############################
Nate Clouse - HuskerOnline Lead Recruiting Analyst
I see the Nebraska getting off to somewhat of a slow start offensively, but the defense keeps them in the game with a few turnovers. The Huskers eventually get the ground game going against Brady Hoke's 4-3 defense in the second half and keeps the ball away from the Ducks which proves to be the difference in the game.
Nebraska 41 Oregon 35
##############################
Mike'l Severe - Omaha World Herald Bottom Line
I picked Nebraska to win this game back in May and I am sticking with it. I see kind of a sloppy game with the Huskers and Devine Ozigbo have a huge day on the ground. The sloppiness and mistakes by Dakota Prukop lead to a lower score.
Nebraska 38 Oregon 27
##############################
Andy Kendeigh - KETV Channel 7 Sports Director
Mike Riley knows Oregon. Oregon knows Mike Riley. However, there are enough different pieces in 2016 where that familiarity can only serve as a foundation. This is going to be a shootout. The guys in red will score more, Tommy Armstrong has a huge afternoon--both running & passing-- on a national stage. The defense gets one more stop than the Ducks and In the end the Huskers get their first win over a ranked non-conference opponent in 15 years, the Huskers will be trending upward.
Nebraska 44 Oregon 40
HuskerOnline Week 3 Expert Score Predictions
Week 3
Sean Callahan
Robin Washut
Nate Clouse
Mike'l Severe
Andy Kendeigh 

Oregon @ Nebraska

38-34

Nebraska

44-38

Oregon

41-35

Nebraska

38-27

Nebraska

44-40

Nebraska

Duke @ Northwestern

19-17

NW

24-23


Duke

24-20

Duke

20-7

NW

24-14

NW

Ohio State @ Oklahoma

37-31

Ohio State

41-37

Ohio State

35-28

Ohio State

41-37

Oklahoma

37-31

Ohio State

Mich. State @

Notre Dame

27-17

ND

28-27

MSU

30-27

ND

38-21

ND

27-17

ND

Fla. State @

Louisville

38-30

FSU

49-42

Louisville

38-31

Louisville

41-38

FSU

31-28

Louisville

UCLA @

BYU

30-23

UCLA

33-28

BYU

30-28

BYU

28-24

UCLA

38-30

UCLA
HuskerOnline Score Prediction Standings 
Expert Picker
Straight Up
vs. the Spread
Cumulative Total

Nate Clouse

HuskerOnline

9-3

7-5

16

Sean Callahan

HuskerOnline

9-3

6-3

15

Robin Washut

HuskerOnline

8-4

7-5

15

Andy Kendeigh

KETV - ABC Omaha

8-4

7-5

15

Mike'l Severe

OWH Bottom Line

6-6

4-8

10