Ohio State vs. Nebraska: Keys to victory and HOL predictions
Can the Nebraska Cornhuskers bounce back this week at home against argaubly the most talented team in the Big Ten?
Ohio State (5-1, 3-0) comes into Lincoln red hot, as the Huskers (3-3, 2-1) look to rebound after a disappointing finish last week against Wisconsin. Here are today's keys to a Nebraska victory, along with our HuskerOnline expert score predictions for Saturday.
NU enters today's match-up as a 24 point underdog to the Buckeyes on Saturday.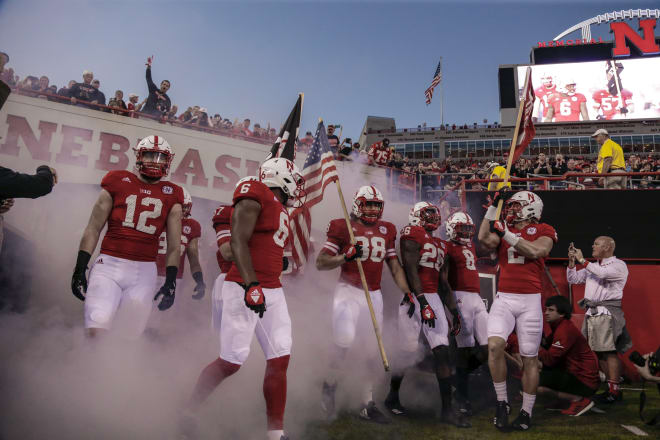 KEYS TO VICTORY: Ohio State at Nebraska 
KEY 1: Ball Control
I think one of the biggest keys for Nebraska's offense tonight is ball control. They need to get into a rhythm and chew some time off the clock to take pressure off of their defense.
KEY 2: Defensive assignments
Last week Nebraska's defense lost outside edge containment and had way too many scheme breakdowns. Ohio State is going to test that against today, and the defense needs to play with much more discipline.
KEY 3: Tackling in space
This is been a big issue at times for Nebraska's secondary. The open field tackling has to be there tonight, otherwise OSU has the type of athletes that can turn a simple bubble screen into an 50 yard play.
KEY 4: Give Lee time
Last week Wisconsin rarely blitzed, and Nebraska's offensive line held up pretty well. I expect Ohio State will only rush four, because they think they can get to Tanner Lee without a blitz. The line has to hold up in these situations and give Lee time, otherwise if could be a very long night.
KEY 5: Play with nothing to lose
I don't know if there is one prediction out there picking Nebraska to win this game, or even giving them much of a chance to keep it close. This is the biggest spread the Huskers have ever faced in Memorial Stadium in modern history. With that said, they need to play loose and just have fun. If they play tight, as we've seen in past Urban Meyer vs. Nebraska games, he will deliver an early knockout blow.
EXPERT TAKE: Ohio State at Wisconsin 
Sean Callahan - HuskerOnline Publisher
After last week's fourth quarter, the confidence going into this game is about as low as you'll ever see by Husker fans. The closest comparison I could come up with was 2015 when NU lost a Purdue and played eventual Big Ten champ Michigan State the next week in Lincoln. The Huskers ended up winning that game vs. MSU. I don't think that happens today, but the Huskers will make this more respectable than many think right now.
Ohio State 41, Nebraska 24
##############################
Robin Washut - HuskerOnline Senior Writer
This might be the worst all-around matchup for Nebraska on its 2017 schedule, and unfortunately that's how I see this playing out tonight. Ohio State's big-play ability on offense and speed on defense will be too much for Nebraska to overcome, as the Huskers fall behind early and have to try and play catchup the rest of the night.
Ohio State 41. Nebraska 14
##############################
Nate Clouse - HuskerOnline Lead Recruiting Analyst
I believe Tanner Lee can have some success through the air against Ohio State as long as he gets some time to operate in the pocket. However, the last thing that can happen is for the Huskers to become completely one-dimensional one offense if they get behind. NU will have to play a near perfect in all three phases of the game in order to pull off the upset of the Buckeyes and I just don't see that happening.
Ohio State 45, Nebraska 20
##############################
Mike'l Severe - Omaha World Herald Bottom Line
I think this will be a sloppy game filled with turnovers, keeping it close early. JK Dobbins worries me when it comes to the ground game for the Buckeyes, could see some more long runs. At the same time I think NU has a better chance this year to win some of those 50/50 balls vs OSU's secondary.
Ohio State 35, Nebraska 13
##############################
Andy Kendeigh - KETV Channel 7 Sports Director
Here's a stat to chew on. Ohio State is 25-1 in true road games under Urban Meyer including an incredible 21-1 in Big Ten road games. Here's one more. Ohio State has scored 50 or more points in 22 of 73 games in the Urban Meyer era. Nebraska will keep it closer than expected but will keep Ohio State under 50 but barely.
Ohio State 45, Nebraska 24
HuskerOnline Week 7 Score Predictions
Week 7
Sean Callahan
Robin Washut
Nate Clouse
Mike'l Severe
Andy Kendeigh

Ohio State at Nebraska

41-24

Ohio State

41-14

Ohio State

45-20

Ohio State

35-13

Ohio State

45-24

Ohio State

MSU at Minnesota

27-20

Mich. State

21-20

Mich. State

24-17

Mich. State

20-17

Mich. State

27-14 Mich. State

NW at Maryland

27-19

NW

27-20

NW

27-24

Maryland

27-20

NW

20-14

NW

Rutgers at Illinois

37-27

Illinois

13-10

Rutgers

23-21


Rutgers




26-14

Illinois

27-24 Rutgers

TCU at

K-State

30-23

TCU

34-31

K-State

35-30

K-State

31-24

TCU

34-20

TCU

Auburn at LSU

27-24

LSU

28-19

Auburn

30-28

Auburn

26-24

Auburn

17-10

Auburn
HuskerOnline Score Prediction Standings
Expert Picker
Straight Up
vs. The Spread
Cumulative Total

Mike'l Severe

OWH Bottom Line

27-9

18-18

45

Robin Washut

HuskerOnline

24-12

17-19

41

Andy Kendeigh

KETV ABC-Omaha

19-17

21-15

40

Sean Callahan

HuskerOnline

23-13

16-20

39

Nate Clouse
HuskerOnline

24-12

15-21

39