Iowa keys to victory and HOL score predictions
IOWA CITY, Iowa - Can Nebraska finish with double digit regular season wins for only the third time since 2001? There's no question they are going to have their hands full today at Kinnick Stadium against a very hot Iowa Hawkeye football team.
As things get closer to kickoff, here are today's keys to victory for the Huskers (9-2, 6-2) against Iowa (7-4, 5-3).
NU enters today's game against the Hawkeyes as a 3-point underdog. The Huskers lead the Hero's Game Trophy series 3-2 and have won both meetings in Iowa City.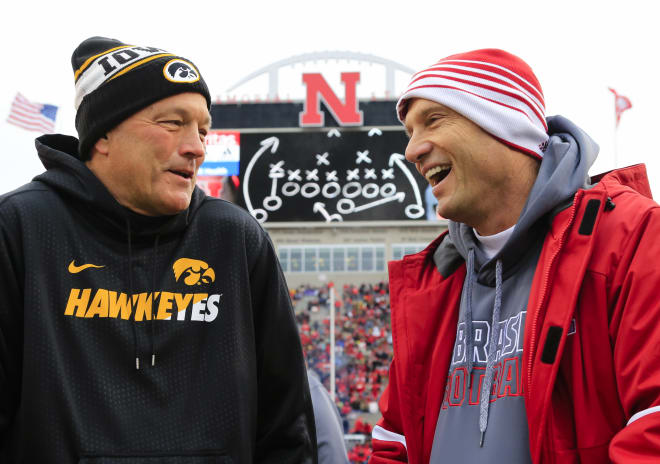 KEYS TO VICTORY: Nebraska at Iowa 
KEY 1: What can Tommy do?
A big part of this game early will be to figure out just how much quarterback Tommy Armstrong can give Nebraska? Will he be effective enough to be a true dual-threat? We won't know that until he runs at full speed.
KEY 2: Play physical
Iowa is going to do their best to muddy up the waters and really take Nebraska out of what they want to do on offense. They play physical up front and the Huskers need to match that physicality on Friday.
KEY 3: Be ready for the play action
When you look at Iowa's offense, one of the things they do is they will bore you to death with simple power running plays and then when you are least expecting it they will hit you deep with a play action shot pass. The Husker safeties need to play with discipline and be ready for this.
KEY 4: Special teams
This has been easily one of the bigger concerns not just the last few weeks, but really for most of this season. The Huskers simply cannot allow a blocked kick or punt to the Hawkeyes and they need to have solid coverage on Desmond King in the return game, as he is one of Iowa's biggest weapons.
KEY 5: Third down offense and defense
This is going to be a game of third-and-short and third-and-medium type plays for both Nebraska and Iowa. Whichever team can win in those situations will have a great chance to finish off drives and win this football game.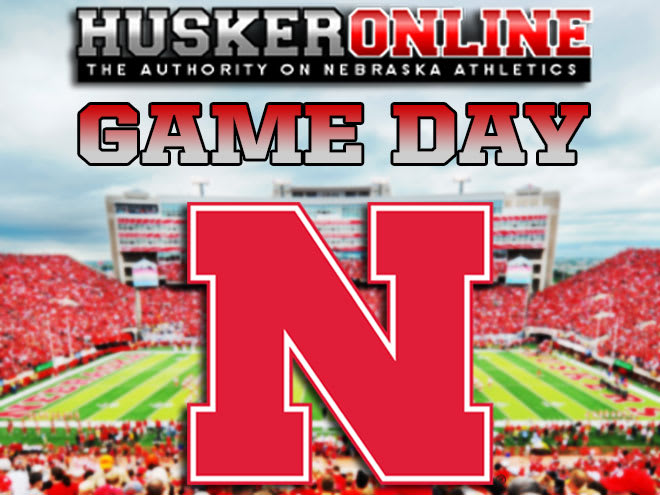 Sean Callahan - HuskerOnline Publisher
This will be a hard fought, ugly Big Ten November football game. The difference will be Nebraska's rushing defense and the play of quarterback Tommy Armstrong. The Huskers will find a way to limp to a 10-2 regular season in Iowa City.
Nebraska 23, Iowa 20
##############################
Robin Washut - HuskerOnline Senior Writer
Despite Nebraska's assumed limitations at quarterback this week, I see this being another instance where the Blackshirts step up and carry the load. The Huskers make just enough plays on offense to get a lead, and the defense shuts down a mediocre Iowa offense to lock up a 10-win season.
Nebraska 17, Iowa 10
##############################
Nate Clouse - HuskerOnline Lead Recruiting Analyst
I see Nebraska winning this game as long as Tommy Armstrong is at least mobile enough that Iowa has to respect his ability to run. I feel like the play from NU's offensive line and running backs have been steadily improving over the last few weeks and the ground game will be the key to putting up just enough points to beat Iowa. Nebraska's defensive front seven will be able to keep the Hawkeyes' rushing attack in check and spoil senior day in Iowa City.
Nebraska 17, Iowa 13
##############################
Mike'l Severe - Omaha World Herald Bottom Line
As long as the Huskers commit to and stick with the run I think Nebraska wins. 40 + rushes has meant victory vs Iowa. The Hawkeyes can't throw the ball against the Huskers so it comes down to stopping Akrum Wadley.
Nebraska 17, Iowa 13
##############################
Andy Kendeigh - KETV Channel 7 Sports Director
I hate to be captain obvious here but if the Huskers win the turnover battle, they will beat the Hawkeyes. The team that's won the turnover battle is 4-0 in the Heroes Game and Nebraska's 7-0 under Mike Riley when they have more takeaways than giveaways. The Huskers find a way.
Nebraska 17, Iowa 14
HuskerOnline Week 12 Expert Score Predictions
Week 12
Sean Callahan
Robin Washut
Nate Clouse
Mike'l Severe
Andy Kendeigh

Nebraska

@ Iowa

Nebraska

23-20

Nebraska

17-10

Nebraska

17-13

Nebraska

17-13

Nebraska

17-14

Michigan @ Ohio State

Ohio State

27-23

Michigan

23-20

Ohio State

30-27

Ohio State

27-24

Ohio State

24-17

Minnesota @ Wisconsin

Wisconsin

27-17

Wisconsin

24-13

Wisconsin

28-17

Wisconsin

27-14

Wisconsin

27-14

LSU @

Texas A&M

TAMU

34-30

LSU

26-21

LSU

28-20

LSU

31-27

LSU

27-24

Florida @

Florida State

FSU

27-17

FSU

34-21

FSU

31-21

FSU

23-10

FSU

31-28

Washington @ Wash State

UW

38-30

UW

52-28

UW

42-35

UW

38-27

WSU

37-35
HuskerOnline Score Prediction Standings
Expert Picker
Straight Up
vs. the Spread
Cumulative Total

Andy Kendeigh

KETV-Omaha ABC

45-21

35-31

80

Nate Clouse

HuskerOnline

40-26

34-32

74

Sean Callahan

HuskerOnline

41-25

32-34

73

Robin Washut

HuskerOnline

38-27

32-34

70

Mike'l Severe

OWH Bottom Line

36-30

32-34

68