Game Rewind: NU survives Armstrongs pendulum
[rl]Nebraska fans got the full
Tommy Armstrong
experience Saturday. The junior was at times masterful, at times a disaster during the 31-14 win over Rutgers.
On the plus side, Armstrong got off to a scorching start with an 8-for-8 opening quarter and posted his seventh career game with three or more touchdowns.
But then he threw interceptions on three consecutive drives spanning the second and third quarters, his fourth career contest with at least three picks. Two of them were of the mind-boggling variety, as he severely underthrew one prayer to
Stanley Morgan Jr.
and tossed another right to a defensive linemen on an attempted screen to
Cethan Carter
. The Scarlet Knights scored a few plays later to draw within 21-14.
But just as Husker fans pulled out their torches and pitchforks, good Tommy arose again. Armstrong led the Huskers on an eight-play, 75-yard drive that ended with him getting absolutely walloped while throwing a touchdown pass to Carter.
Armstrong was down for a few minutes and spent much of Rutgers' next drive getting checked out by the trainers. But lo and behold, when Nebraska's next drive started, Armstrong was leading the huddle.
Armstrong is what he is at this point. He has his warts, and those were certainly on display at times Saturday. His decision-making leads to some serious head-scratching at times and his desire to always extend a play tends to get him into trouble.
But just when you count him out, he makes a play that makes you wonder why you ever questioned him.
For those calling for Armstrong to be replaced, just stop.
Ryker Fyfe
proved he's not the guy in a five-turnover performance against Purdue and
AJ Bush
simply isn't ready.
Patrick O'Brien
will do his best to make a run at Armstrong's job next year, but he'll be a true freshman going up against what will be a returning captain and a three-year starter.
Instead of asking for someone else, Husker fans should hope for continued development between Armstrong and offensive coordinator
Danny Langsdorf
. Despite his mistakes, Armstrong has made some serious strides this season.
Yes, Armstrong's gaffes kept Rutgers in the game far longer than the hapless Scarlet Knights deserved to be. But he's Nebraska's best option by far, and he's a pretty good one when he plays within himself. Langsdorf and
Mike Riley
must continue to work with Armstrong to remove the headaches.
Armstrong might just be what he is at this point. But despite what some fans claim, that's really not all that bad.
On with the rest of the Rewind...
Three defining moments
Rutgers' failed fake punt
: With less than a minute left in the third quarter,
Kyle Flood
made a call reeking of desperation from a coach with his job on the line. On fourth and four from his own 31-yard line, Flood called for a fake punt, which Nebraska stuffed for no gain. The NU offense stalled, but
Drew Brown
banged home a 44-yard field goal to essentially put the game on ice.
Carter's touchdown run: Langsdorf showed off his creativity early, giving carries to a running back, quarterback, receiver and tight end on the first drive, the final of which was a 32-yard end-around to Carter. Nebraska looked dominant on the first drive and helped set the tone for the game with the easy score.
Armstrong finds Moore for six
: With the Huskers already leading 14-0 in the second quarter, Armstrong extended the play by rolling right and chucked a deep ball to
Alonzo Moore
, who hauled it in for a 44-yard score. Moore, who now has six touchdown receptions after not scoring in his first 21 career games, has developed under new position coach
Keith Williams
and is arguably the most improved player on the team.
Game balls
Tight end Cethan Carter: The tight end set career highs in receptions (four), yards (57) and touchdowns (two). Carter was Nebraska's most dynamic weapon and added a rumbling 32 rushing touchdown.
Defensive end Greg McMullen
: The defensive end hasn't provided much of a pass rush this year and had just 2.0 sacks coming into the game. But he had 2.0 sacks against Rutgers and added another tackle for loss in what was eeasily his best game of the season.
Kicker Drew Brown: The kicker has drawn some criticism for his inconsistency, but he's shut up his doubters in recent weeks. Brown knocked home a 44-yard field goal in the fourth, his eighth straight make, all of which have come from 40 yards or further.
By the numbers
6.0: Sacks by the Nebraska defense. The Huskers' averaged 1.8 per contest coming into the game.
34: Running plays called by Langsdorf compared to 22 passes.
378: Days between the last time Nebraska won back-to-back games.
3: Third-down conversions on 14 attempts for Rutgers. Nebraska is allowing opponents to convert on just 35.3 percent of third-down plays this year.
Biggest question/concern: Can Carter keep it up?
When Riley was initially hired, it seemed to signal big things for Carter. The tight end position was a fixture of Riley's offenses at Oregon State and Carter's combination of size and athleticism seemed to make him a perfect fit. But the junior struggled early on and caught just 14 of the 36 passes thrown to him in the season's first 10 games. But Carter was a monster Saturday, scoring on a creative end-around and providing an exciting option in the passing game. Throw in Carter's improved blocking and he has an opportunity to garner some serious momentum heading into his senior year.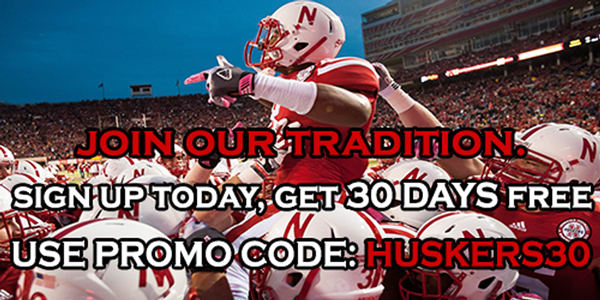 Click
Here
to view this Link.