Wisconsin keys to victory and HOL score predictions
MADISON, Wis. - We are going to find out everything we want to know about Nebraska when the No. 7 Huskers (7-0, 4-0) travel to No. 11 Wisconsin (5-2, 2-2) on Saturday.
The Badgers are arguably the most battle tested team in college football through 8 weeks, while there are still a lot of questions about how good Nebraska really is? As things get closer to kickoff, here are tonight's keys to a Husker victory over the Badgers.
NU is currently an 8.5 point underdog to Wisconsin in Saturday's 6 pm CST game on ESPN.
KEYS TO VICTORY: Nebraska at Wisconsin 
KEY 1: Early down efficiency
Last week Nebraska had 2 yards or less on 18 first down plays against Purdue. If that happens again today in Madison, it's going to be very difficult for the Huskers to win this game. They need to find ways to have first down efficiency.
KEY 2: Create match-ups in space
I think Nebraska goes into this game with the clear advantage of overall athletes in space. The Huskers need to find ways to get their receivers in winnable match-ups to create explosive plays. On the flip side I really like the match-up of Nebraska's secondary vs. the Badger receivers.
KEY 3: Defend the play action
One of the things Wisconsin will do on offense is pound you with body blow after body blow before eventually taking a deep shot down field with a play action pass. The Huskers have to be ready for this and they can't let the Badgers get big plays with the play action.
KEY 4: Special teams
Nebraska goes into this game with the edge in overall special teams - particularly at kicker and punt return. The Huskers need to take points when they are there in the field goal game and they need to get some solid return yardage out of De'Mornay Pierson-El.

KEY 5: Handle the atmosphere
It's been a while since Nebraska has faced an atmosphere like they are going to see tonight at Camp Randall Stadium. Ultimately how the Huskers handle and manage the environment will play a big factor on the final outcome of this game.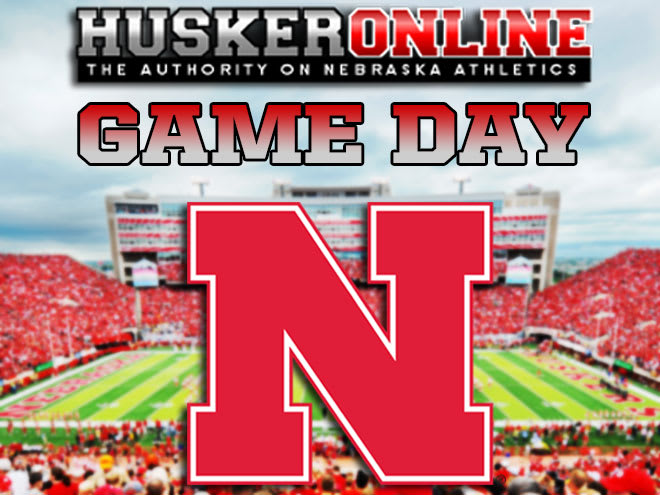 Sean Callahan - HuskerOnline Publisher
I think Nebraska matches up pretty well this week with Wisconsin. The Badgers are beat up on defense and Nebraska is beat up on offense, but they are getting healthier. I also don't see the Wisconsin offense giving the Huskers a ton of problems, as long as they can put the Badgers in tougher third down situations. Nebraska has the clear edge in special teams, and that will be the difference. The Huskers will win a close one off the leg of kicker Drew Brown.
Nebraska 19, Wisconsin 17
##############################
Robin Washut - HuskerOnline Senior Writer
Nebraska is going to have to put together its best game of the season in all three phases in order to win tonight. But something just feels different about this one. The Huskers will shutdown down UW's offense and do just enough to keep pace offensively into the fourth quarter. Drew Brown makes the game-winning field goal to keep NU undefeated.
Nebraska 27, Wisconsin 26
##############################
Nate Clouse - HuskerOnline Lead Recruiting Analyst
There is a lot riding on this game for both teams heading into this game and I think we're going to see a relatively low-scoring, physical slugfest. Tommy Armstrong will have to make some big plays with his feet in order to consistently move the ball for the Huskers. With that being said, I think it will be his arm and a big play made by one of the Huskers' wideouts late in the game that proves to be the difference for NU.
Nebraska 24, Wisconsin 21
##############################
Mike'l Severe - Omaha World Herald Bottom Line
I see the Huskers playing with a different tempo and enthusiasm for this one in Madison. You can attack the Badgers defense with passes to the I-backs and others in the flat. The return of Jordan Westerkamp also brings an element on 3rd down the team has been missing. I see Armstrong with a few big runs off bootlegs and on sweep plays and the Huskers gutting out a close win on the road.
Nebraska 20, Wisconsin 16
##############################
Andy Kendeigh - KETV Channel 7 Sports Director
Two teams of equal strength look for special teams to be the difference and De'Mornay Pierson-El & Drew Brown to be the difference makers. Huskers finally leave Camp Randall smiling.
Nebraska 20, Wisconsin 17
HuskerOnline Week 8 Expert Score Predictions
Week 8
Sean Callahan
Robin Washut
Nate Clouse
Mike'l Severe
Andy Kendeigh

Nebraska @ Wisconsin

Nebraska 19-17

Nebraska 27-26

Nebraska 24-21

Nebraska 20-16

Nebraska 20-17

Minnesota @ Illinois

Minnesota 20-13

Minnesota 23-14

Minnesota 28-17

Minnesota 26-20

Minnesota

14-7

Miami @ Notre Dame

Miami

34-30

N. Dame

28-24

Miami

30-24

N. Dame

3-2

Miami

27-20

Baylor @ Texas

Texas

45-41

Baylor

51-40

Baylor

42-30

Texas

38-30

Baylor

34-27

WVA @

Okie State

WVA

41-34

WVA

48-42

WVA

45-38

Okie State

24-20

Okie State

38-35

Clemson @ Florida State

FSU

34-30

Clemson 31-24

Clemson 34-30

Clemson 31-30

Clemson

34-31
HuskerOnline Score Prediction Standings
Expert Picker
Straight Up
vs. the Spread
Cumulative Total

Andy Kendeigh

KETV-ABC Omaha

28-14

23-19

51

Sean Callahan

HuskerOnline

28-14

22-20

50

Nate Clouse

HuskerOnline

25-17

24-18

49

Robin Washut

HuskerOnline

25-17

21-21

46

Mike'l Severe

OWH Bottom Line

22-20

21-21

43