Will Farniok commit: What does it mean for Nebraska?
Nebraska picked up verbal commitment No. 4 for their class of 2018 on Saturday from Sioux Falls (S.D.) Washington offensive lineman Will Farniok.
Here are some quick takes and analysis on what Farniok's commitment means to the Huskers.
10 takeways from 2018 commit No. 4 Will Farniok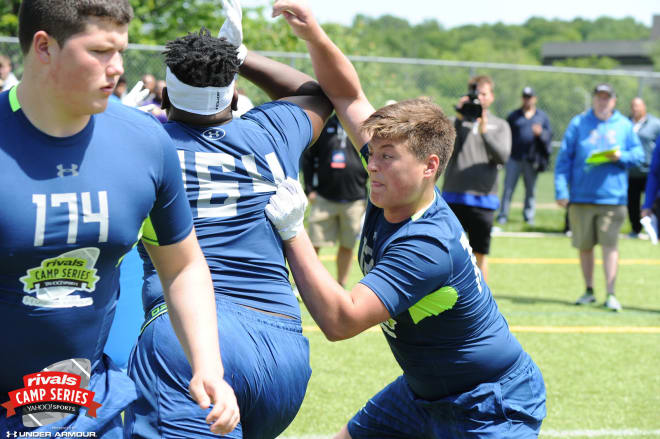 1. In some ways Will Farniok's commitment on Saturday was the pre-party for what figures to be a huge recruiting weekend next Saturday for the Red-White spring game. Getting Farniok's commit wrapped up today also lets him move into more of a recruiter role next week, as he can start actively talking to other top prospects to join him at NU.
2. Nebraska's need continues to be tackle on the offensive line, so one would figure Farniok knew spots on the interior line were at a premium in what figures to be a smaller 2018 recruiting class.
3. When the Huskers signed Will Farniok's brother Matt Farniok in 2016, I think most figured it was a foregone conclusion he would be following him to Lincoln. I think the biggest question was more "when" it was going to happen rather than "if."
4. After not offering the first two Farniok brothers in high school - Tom Farniok (Iowa State) and Derek Farniok (Oklahoma), the Huskers appear to be all in on the family landing both Will and Matt the last two years. Will Farniok is the fourth and final Farniok brother, in what's considered one of the best football families ever in South Dakota. My guess is the Vedral family would also be in that conversation, as brothers Mike, Jon and Mark all played football at Nebraska out of Gregory, S.D.
5. Sioux Falls (S.D.) Washington has been very good to Nebraska since 2013. NU has signed or landed a commit from three different players now out of Washington in 2013 safety Nathan Gerry and Will and Matt Farniok. The Huskers have also dominated South Dakota the last few years, as the last notable miss they've had is losing out on future first round pick Riley Reiff in 2008 to Iowa.
6. The 500-mile radius has been good to Nebraska so far in 2018. Farniok is the third of NU's four commits inside the 500-mile radius. There's a good chance that nearly half of this year's recruiting class could come from the 500-mile radius with the amount of talent in Missouri and other surrounding areas have this year.
7. What you really have to like about Farniok is he brings that nastiness you want to see from an offensive lineman, despite his lack of size. Will Farniok should easily be able to get to the 290 to 300 pound range once he gets into a Division I strength and conditioning program.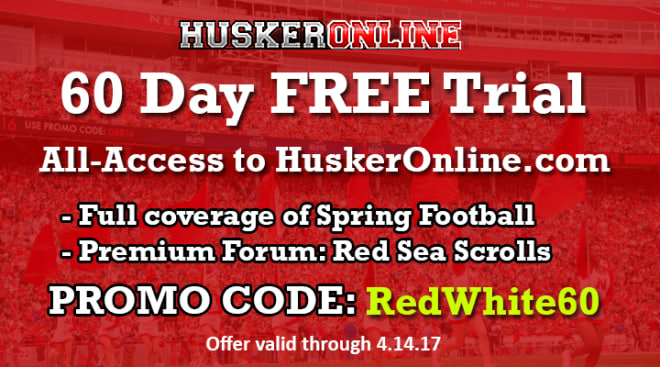 8. 2018 Nebraska commit breakdown  
4/8/2017 - Will Farniok - OL - 6-3, 260 - Sioux Falls, SD - 3 Stars

1/18/17 - Eric Fuller - ATH - 5-9, 160 - Los Angeles, CA - 4 Stars
6/17/16 - Masry Mapieu - DT - 6-5, 290 - York, NE - 3 Stars
8/7/15 - Cameron Jurgens - ATH - 6-3, 235 - Beatrice, NE - 4 Stars
9. 2018 commits by position  
0 - Quarterback

0 - Running back/fullback
0 - Wide receiver
0 - Tight end
1 - Offensive linemen
1 - Defensive tackle
0 - Defensive end
0 - Linebacker
0 - Safety
0 - Cornerback
2 - Athlete
0 - Special teams
10. Where are they from?  
2 - Nebraska

1 - California
1 - South Dakota