Why things went wrong for Shawn Eichorst
Nebraska made the move on Thursday to fire Athletic Director Shawn Eichorst. Why did things go wrong for Eichorst?
Here's a look back at five key moments under Eichorst that were turning points for him.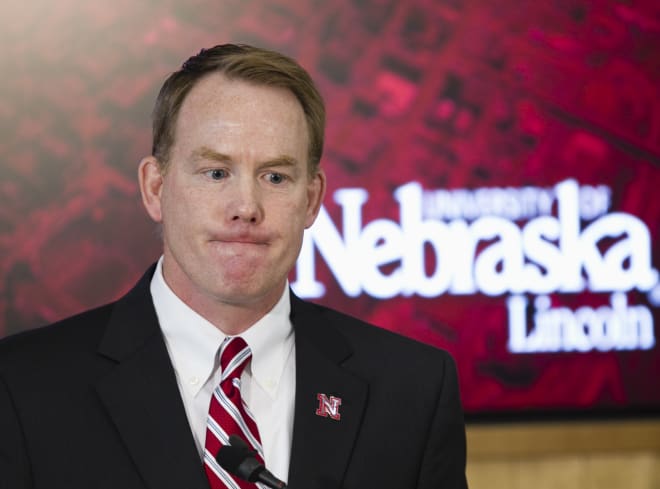 1. Being hired by Perlman without Tom Osborne's involvement 
You have to start here. When Shawn Eichorst took the job as Athletic Director he was already down 28-0 in the first quarter. He was hired by former Chancellor Harvey Perlman without any involvement from Tom Osborne.
The day he was hired things were immediately awkward between him and Osborne. When Osborne bailed out Perlman and took over as the Athletic Director in 2007 he was under the impression he was going to be heavily involved in selecting the next AD.
Osborne actually told both Jamie Williams and Paul Meyers they would be interviewed as candidates for the job. Neither was given an interview, and Eichorst was brought in to replace Osborne without him knowing. You could argue Barry Alvarez had more power in naming Nebraska's AD than Osborne, as he was the one who recommended Eichorst to Perlman.
To make matters worse there was a perception that Osborne was pushed out the door by Perlman and Eichorst. That is probably the No. 1 cardinal sin Eichorst made. If you are going to succeed here, you need Osborne in your corner. Without him, your chances of long term survival are zero to none. Just ask Steve Pederson.
2. How he handled the Pelini situation in 2013 
In 2013 Nebraska was one-year removed from making the Big Ten championship game. Eichorst was in his first full year as AD. They had just earned November road victories at Michigan and Penn State in back-to-back weeks.
Going into NU's final regular season game against Iowa, former head coach Bo Pelini was left twisting in the wind wondering if he was coming back in 2014. Eichorst knew before the Iowa game he was keeping Pelini, but refused to meet with him or make any statements about his job status.
In the process this caused a public meltdown by Pelini that embarrassed Nebraska on national TV. I thought this was a poor example of leadership, especially when you look back at it now. Like Pelini or not, if you knew he was coming back in 2014, Eichorst should've told him, instead of handling it like he did.
3. Ducking the media in his early years 
The knock on Eichorst at both Miami and Nebraska was he never made himself accessible to the media.
When Eichorst first took the job at NU, it was next to impossible to get an interview with him. As time moved on, he realized that approach wasn't going to work here, and he made himself more publicly accessible.
I still think he dug an early hole though by trying to stay in the background. That style just won't work here. It was a far stretch from guys like former AD Bill Bryrne, who used to take phone calls on a live radio show from fans every week. Eichorst would pre-record his weekly radio show with a script of topic points, and never took live phone calls.
4. Friday football
You can argue things really started to go downhill for Eichorst this year with how he handled Friday football.
No. 1, he volunteered Nebraska to play on the road this season in a Friday night game at Illinois, when other programs like Ohio State, Michigan and Penn State wanted nothing to do with it. This upset the entire high school football community in the state.
He made matters worse by saying NU would some day host a Friday home football game as well. That really upset the Regents and his bosses, as the NU campus is not set up to host Friday games when school is in session. It would require the entire campus to shutdown.
Then he added another layer to Friday football, announcing that starting in 2020 and 2021 the Huskers would no longer play on Black Friday, something they've done annually since 1990 and on and off since the early 1970s. This blew up in his face, as the public outcry was totally against his decision.
He was forced to backtrack on his comments and they pulled his statements off Huskers.com. At this point the wheels were really in motion on his future.

5. His final words 
Following Nebraska's 21-17 loss to Northern Illinois, a desperate Eichorst met with reporters after the game.
Eichorst knew this was potentially the beginning of the end. He knew he had used nearly all of his cards. And he knew his enemies out there finally had the fuel they needed to remove him as Athletic Director.
Last Saturday was Eichorst's final straw, and the way he addressed the media was out of character. It was his second interview in three days. He knew his days were probably numbered, and he tried to make one last plea for his job.