What to watch in Nebraska's Red-White Spring Game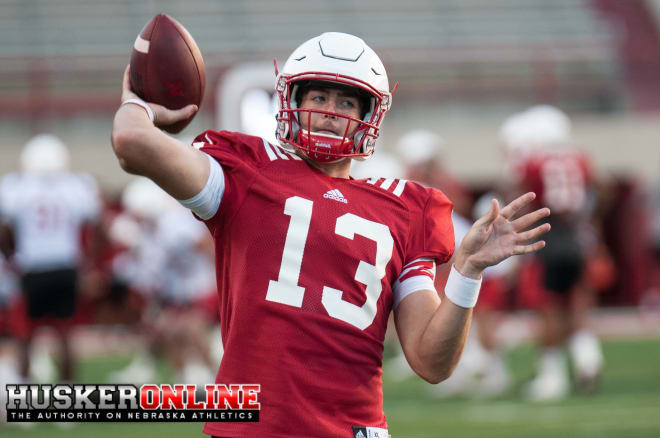 1. The last test for Lee and O'Brien
Arguably the biggest storyline of the spring was the competition for the starting quarterback job between junior Tanner Lee and redshirt freshman Patrick O'Brien.
That battle couldn't have been much closer over the past 14 spring practices, but both head coach Mike Riley and offensive coordinator Danny Langsdorf said a decision on the starter could come fairly soon after today's Spring Game.
That means this could be the final audition for both QBs to try and make their case for the No. 1 spot on the depth chart heading into fall camp. How they perform in front of 70,000-plus fans should definitely factor into the ultimate decision.
2. Diaco's Husker debut
Fans will finally get their first taste of what new defensive coordinator Bob Diaco and his 3-4 scheme are all about in today's unofficial Memorial Stadium debut.
Diaco made it clear that the defense would be about as vanilla as it gets for the Spring Game, but the Huskers should still give at least a general idea of how the system will operate once things get for real in the fall.
Even if actual X's and O's information is limited, fans will still be able to see the fire and intensity Diaco has brought to the defense, which should be evident during and after most every play.
 3. Offensive line looks to end on a high note
Easily the biggest red flag facing Nebraska at this point has been the lackluster play of the offensive line this spring.
Whether it's Nick Gates not looking like his normal self, the fact that NU still hasn't announced a starting center, or just overall poor play in the two major spring scrimmages, even Riley himself as pointed to the o-line as a major point of concern.
The good news is that the Huskers still have more than four months to figure out some answers for their current questions up front, and a strong showing today could go a long way in easing some of those worries heading into the summer.
4. Bryant, Wilbon take center stage
What was once viewed as a three-horse race at running back seems to have been narrowed down to two candidates, as sophomore Tre Bryant and junior Mikale Wilbon have separated themselves as the frontrunners for the No. 1 spot.
Both players have thrived in Nebraska's offensive shift with the change at quarterback, particularly in the amount that the running backs have been utilized in the passing games with more screen passes and check downs.
The odd man out at this point is junior Devine Ozigbo, who was briefly limited this spring due to injury and hasn't seemed to find his rhythm yet.
That said, all three backs still have plenty of time to make their case going into the season, and a big game today could be a great opportunity for one of them to make a move up the depth chart.

5. How much will Morgan, Williams play? 
Outside of losing safety JoJo Domann and defensive lineman AJ Natter potentially for the season to knee injuries, Nebraska has made it through the spring thus far relatively unscathed.
The only real injury questions as far as the Spring Game goes are how much star wide receiver Stanley Morgan Jr. and safety Aaron Williams will play today, if they play at all.
Morgan has been dealing with a soft-tissue neck injury, while Williams has also been limited with an undisclosed injury. Both players have practiced some this past week in green no-contact jerseys, but their availability for the Spring Game remains uncertain.
It would definitely be disappointing if either player is unable to go, as Morgan has been the most impressive wide out on the team and Williams has emerged as maybe NU's most mentally ready defensive back in the new scheme.