Westerkamp suffers knee injury, will miss bowl game
Nebraska suffered a major injury blow on Thursday when head coach Mike Riley announced that senior wide receiver Jordan Westerkamp suffered a knee injury and will missed the Music City Bowl.
"Jordan Westerkamp hurt his knee in practice, has a surgery schedule for as we speak right now and will not play in the game," Riley said. "We obviously hate to lose Jordan. It was a non-contact (injury), just making a cut. There were not any ligaments involved, which is I suppose good."
This is a big blow to the Huskers offense, who potentially may be without senior quarterback Tommy Armstrong as well.
The injury to Westerkamp means that senior Brandon Reilly will move inside to the slot for the bowl game against Tennessee. Reilly played the slot earlier this year when Westerkamp missed two games with a back injury.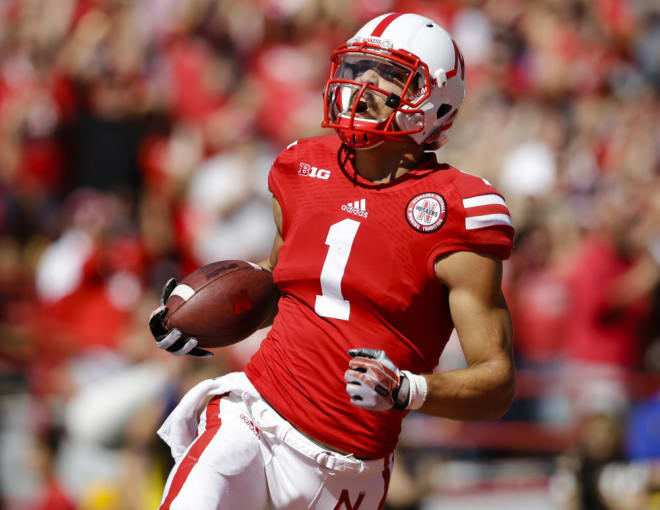 Westerkamp finishes his career with 167 catches for 2,474 yards and 18 touchdowns. The 2,474 yards is good for No. 4 all-time in school history, just 2 yards behind Nate Swift for the No. 3 spot and 5 yards behind Johnny Rodgers for No. 2.
Westerkamp also finishes his career No. 4 all-time in career receiving touchdowns and has gone the last 36 games in a row with a catch - just one short of Rodgers' school record of 37 consecutive games with a reception.
Riley said Westerkamp's recovery timeframe would be about three months, but they do expect him to be fully recovered in time for at least some pre-draft evaluations with NFL teams.
"Jordan will be healed in time to be tested and evaluated before the draft," Riley said. "That's a little bit of residual good news out of some bad news."