Wednesday notebook: WR leaders stepping up without Williams
It's been a difficult start to the 2016 season for the Nebraska football team.
First the program went through the tragic loss of punter Sam Foltz at the end of July, followed up by the most recent news of wide receiver coach Keith Williams receiving a DUI in Lincoln early Sunday morning.
Head coach Mike Riley briefly addressed reporters following Wednesday's practice about Williams' situation, but really offered no update on his future with the program.
"This is a most, most, most serious situation," Riley said. "We are still exploring and talking and finding out as much as we can. You will know when we know what's going to happen. So if you can just leave it at that for today - I don't really have anything to add.
"This is ongoing right now in-house, and because of the seriousness of it, I just don't have anything else to really give you. When I do, it will be definitive and that will be it."
In the meantime, graduate assistant coach Hardie Buck has been running the wide receiver room for the Huskers.
On top of that, NU also has three seniors in Jordan Westerkamp, Bandon Reilly and Alonzo Moore to step up and take on more of a leadership role without having Williams around.
"It's been business as usual sticking to the plan," Westerkamp said. "Everything will work itself out.
"Coach Hardie Buck has been taking over and he's done a great job. We came out here with a great attitude and we are still getting after it. We still have had a really positive attitude throughout the whole thing."
Westerkamp hasn't been able to speak with Williams yet, but he said the entire room is behind him and they want to be there for support going forward.
"It's tough. Your position coach specifically with the wide-outs, it's tough," Westerkamp said of Williams' absence. "It's a guy that's out there every single day with you. We are all praying for Coach Williams and we are just waiting for him to come back."
-Sean Callahan
Westerkamp fighting to get back to action
After undergoing groin surgery in Germany this past spring, Nebraska is playing things safe with Westerkamp in fall camp with just how hard he pushes things.
Westerkamp has been backed down the last week as he tries to strengthen up his surgically repaired groin.
"I'm just getting good treatment and being smart in practice," Westerkamp said. "I don't want to turn it into anything nagging. I'll be fine."
Westerkamp is one of multiple Husker football players now that has gone over to Germany to have sports hernia surgery with world-renowned specialist Dr. Muschaweck.
She has taken what was once a potential career ending type surgery into an out-patient procedure that takes less than a month to recover.
"It still blows my mind actually how good I feel after that surgery," Westerkamp said. "It's crazy how good they do the surgery over there. I (joke) there's some good German engineering down there keeping that leg going well. It's been great."
-Sean Callahan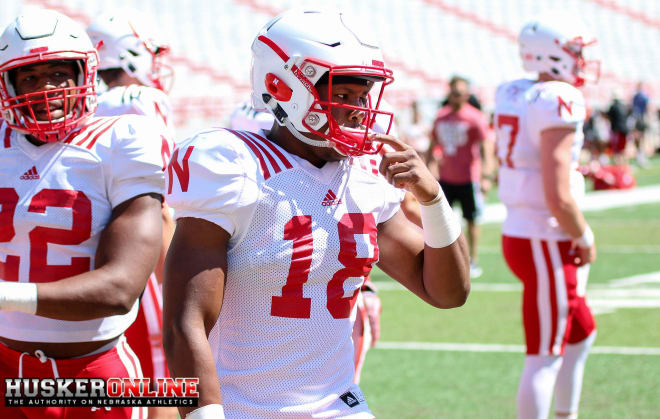 Decisions coming soon on freshmen redshirts
As the 2016 season gets closer by the day, Nebraska's coaching staff is beginning the process of making some tough decisions regarding its upcoming game day roster.
Maybe the biggest of those decisions regards which of the Huskers' true freshmen will have a role right away this year and which will redshirt. Riley said that this week and on into next week will be a key period in answering those questions.
"One of the most important things that is looming out there right now for us is redshirt or not redshirt," Riley said. "That's right out there soon, so we are constantly talking about that."
Riley was asked if there were any freshmen who he already knew were going to play this season. While he decided to hold off any revealing any specific names, Riley said there definitely would be a few players who would have immediate roles in 2016.
"The answer is yes, there are," Riley said. "But I think we better wait… And really, when I say 'yes', we'll still talk about those guys (this week)."
One of the most likely candidates to play right away is running back Tre Bryant.
After gaining lots of praise for his performance in last Saturday's scrimmage, Riley added to the hype by saying Bryant could definitely be a factor either at running back or on special teams.
"Even with our depth at running back, which we like a lot, Tre Bryant is in the conversation," Riley said. "Ability-wise, he could be a very likely guy. So we're talking about roles and what can he do?
"If we use him as a kick returner we will certainly not just let him watch the games as a running back, and we will get him more involved with other (special) teams."
- Robin Washut
Key special teams roles taking shape
Nebraska continues to try and fill the enormous void left at punter by the late Sam Foltz, but the good news is the top two candidates to do it have looked ready to take on the task on the field.
Riley said the competition between true freshman Caleb Lightbourn and redshirt freshman walk-on Isaac Armstrong remains ongoing, but both players have impressed in their own ways through the first few weeks of camp.
"I'm really pleased with both guys," Riley said. "These are tough shoes to fill, but I've been totally impressed with Isaac Armstrong's work and improvement through the summer. Caleb has been relatively consistent, and he's powerful and talented.
"So we're just working them. I think it's going to be a pretty good situation."
There are also some good battles going on for both the kickoff and punt returner jobs. Riley said the top players working at kick returner were Terrell Newby, Mikale Wilbon, Jordan Nelson, Bryant, Wyatt Mazour and JD Spielman.
Riley said Nelson was the leader for the "off-returner" spot, which is more of a lead blocker for the main return man. The other intriguing name on that list is Mazour, the redshirt freshman walk-on from Albion, Neb.
"We are looking hard at Wyatt Mazour," Riley said. "He was such a productive player in high school, and he's got some of those characteristics that look good."
At punt returner, Riley said De'Mornay Pierson-El, Westerkamp, and Stanley Morgan were all the top contenders, and that all three had a chance to see time there regardless of the depth chart order.
With Pierson-El, who is coming back off a major knee injury last October, Riley said the junior continues to progress as well as they could hope physically. The main hurdle going forward would be to regain the same confidence he had prior to the injury.
"Everything feels good and looks good," Riley said. "I think his continuation of playing football and confidence is always on the rise… As far as being cleared and being conformable, that's all good."
- Robin Washut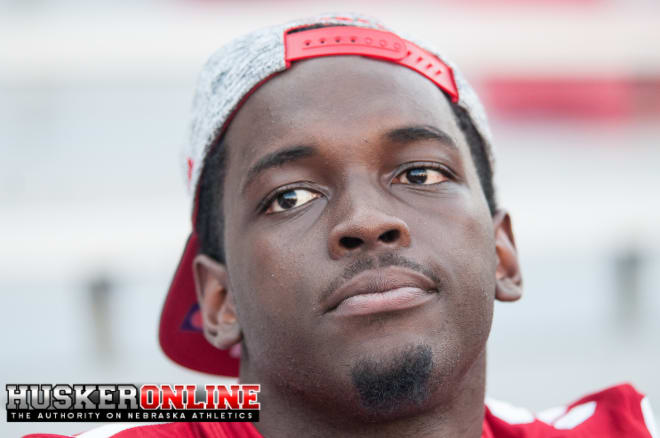 Quick hits
***Nebraska spent the morning holding a helmets-only practice for about 90 minutes on the fields north of Memorial Stadium. The team will hold another full-pads session later in the afternoon as part of its two-a-day practice schedule.
***While there wasn't much action, one player who was back on the field after missing time with injuries this week was freshman defensive tackle Khalil Davis (knee). Davis said his knee felt good and he was actually surprised with how quickly he recovered.
***Another positive bit of news was that freshman linebacker Greg Simmons, who suffered a scary neck injury during Saturday's scrimmage, was in attendance for Wednesday's practice. Riley said Simmons was only dealing with a stiff neck at this point.
***On the other side, linebacker Michael Rose-Ivey (knee), defensive back Charles Jackson (hamstring), and linebacker Chris Weber (concussion) all remained out. Riley said Rose-Ivey's status continues to be day-to-day.
***Riley admitted he was concerned about the focus his team would have during such crazy offseason, but he said he couldn't be prouder of the way the players have handled everything and come to practice ready to work "with a smile on their faces."
***NFL scouts from the Baltimore Ravens, Kansas City Chiefs and Buffalo Bills all took in practice.