Walters and Verduzco talk quarterbacks and schedule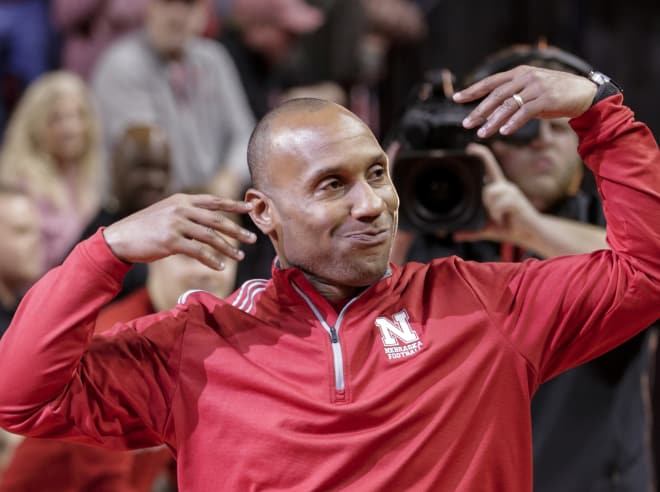 KEARNEY - It's no secret Nebraska faces a daunting schedule in 2018.
That's why when you read the preseason college football publications, a lot of them have the Huskers winning as few as 5 games.
NU offensive coordinator Troy Walters has read those predictions, and he's used it as motivation as they get ready for this 2018 season.
"First of all we don't see it as pressure," Walters said of the schedule. "We see it as an opportunity. We are excited. I am excited about the schedule.

"We want to play the best, and in order to be the best you have to beat the best. We are excited, and we are excited to play at home for the first few games."
Walters added the players are fully aware of the challenge ahead this season.
"I think when the guys are working out, they understand the schedule," Walters said. "When they are working out, they know they have to be in shape for Michigan's, the Akron's, Colorado's, the Ohio State's and the Troy's. You can't go through the motions with the schedule we are playing. So it's exciting. We are taking on all comers and we are going to be ready to go."

The other thing that has this coaching staff confident for 2018 is the handle they have on what they are doing.
This is the third year the coaching staff has worked together, so it's made their transition seamless. The other thing is the success they had at UCF has made it easier for Nebraska's current players to buy in right away.
"First of all as a staff we are ahead," Walters said. "When we got to UCF we had to learn the offense, the culture and how Coach (Scott) Frost wants to get things done. Now that we are in our third year together, we know exactly what needs to get done. We know the offense, we know the schemes and the techniques, so we are further ahead as a staff. That means the players are further ahead because we know how to install and what to install.
"Really the guys picked this offense up faster here than they did at UCF. They are eager to learn and excited when we got here. They got into the meeting room and the film study, and they picked up the offense. We finished spring ahead of where we were at UCF; now we'll continue to take that next step this summer by getting stronger and faster. We'll continue to learn the nuances of the offense, and if we can do that, we'll hit the field running in the fall."
As for naming a starting quarterback, Mario Verduzco said on Tuesday they are still a long way out from that happening.
"Through spring ball they performed well," Verduzco said of his quarterbacks. "It's not just Adrian (Martinez) and Tristan (Gebbia) though. Don't forget about Andrew Bunch now. He did a nice job in spring, and he had a nice spring game.
"You have to remember he was competing against our first defense. I think it's just a matter of experience and getting reps. Every experience is new within the framework in the offense their learning. All of them started from the ground up, so there really wasn't an advantage that someone has been here before and all that sort of stuff."
Quick hits
***Walters is excited to work in junior college transfer Jaron Woodyard to his room this fall. Woodyard was regarded as the fastest player in all of junior college football.
"That's what I heard," Walters said when asked if Woodyard runs as fast as his film looks. "I have not seen him run, but last Friday Stanley (Morgan) came in and said 'Woodyard is real fast.' So I know if it's coming from Stanley, it means something."
***Verduzco said as of right now Nebraska plans to only sign one quarterback in the class of 2019. He can't talk about any specific recruits by name but said they really like the commit they have right now.
***Incoming freshman Miles Jones will play the same position as JD Spielman and Tyjon Lindsey in the offense. They will use Jones as both a receiver and a back.
***Through the praise and attention Frost has received the last year, Verduzco said he's still the same guy he's always known.
"I haven't noticed any change in Scott in any way, shape or form," Verduzco said. "He's still the same as he was when I remembered him back at Northern Iowa."