Valentine and Collins join rare group to declare early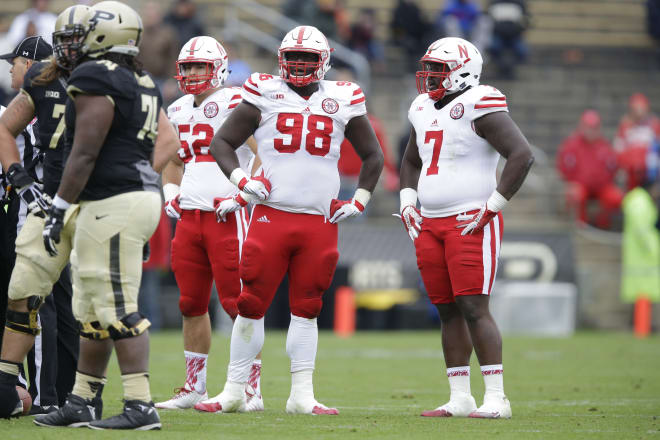 The decision for Maliek Collins to declare for the NFL Draft a year early didn't come as a major surprise to most Husker fans, but Vincent Valentine's decision to go pro definitely stirred up some good debate with his overall lack of production this past season.
While teams like Ohio State or Alabama might have as many are nine or more players declare early on a given year, it's been more a rarity at Nebraska despite the fact several could've gone early and been high draft picks, but chose to come back.
Most recently defensive tackles Ndamukong Suh, Jared Crick and defensive back Prince Amukamara all ring a bell.
Following the 1996 season both Grant Wistrom and Jason Peter also were guys that had high first round draft pick ability, but still chose to come back in 1997.
What's interesting about the history of players declaring early at NU is it only happened one time under Bo Pelini's watch, while three players declared early under Bill Callahan.
No player that has declared early at NU has gone any worse than the fourth round since 1990, and eight of the 11 players that have gone that route have been first and second round picks.
Do Collins and Valentine fall in that category? Collins received a second round grade by the NFL Draft Advisory Board, while Valentine is looked at as a potential mid to late round draft pick. Time will tell if they made the right decision.
Nebraska players that have declared early
| Year | Player | Position  | Round |
| --- | --- | --- | --- |
| 1992 | Johnny Mitchell | TE | 1st round |
| 1993 | Derek Brown | RB | 4th round |
| 1994 | Calvin Jones | RB | 3rd round |
| 1996 | Lawrence Phillips | RB | 1st round |
| 1998 | Ahman Green | RB | 3rd round |
| 2001 | Dominic Raiola | OL | 2nd round |
| 2002 | Toniu Fonoti | OL | 2nd round |
| 2005 | Josh Bullocks | DB | 2nd round |
| 2005 | Fabian Washington | DB | 1st round |
| 2007 | Brandon Jackson | RB | 2nd round |
| 2015 | Randy Gregory | DE | 2nd round |
| 2016 | Maliek Collins | DT | ? |
| 2016 | Vincent Valentine | DT | ? |