USC transfer running back Markese Stepp sees a great opportunity in Lincoln
USC running back transfer Markese Stepp is a seasoned veteran.
He's a guy that's been around the block. He knows what he wants and he knows what he's looking for. After narrowing his transfer portal options down to Nebraska, Auburn, Purdue and Ball State, the 6-foot, 235-pound Indianapolis native was drawn to Lincoln.
However, his hunch wasn't enough. He wanted to see things for himself, so he flew to Lincoln this past week and checked the town out on his own dime. He did all of this knowing he wasn't allowed to meet with NU"s coaches or check out the facilities.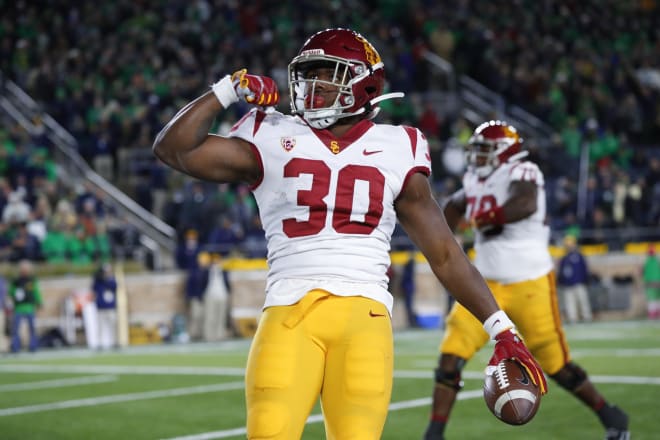 "I went to Lincoln just to get a vibe for the campus," Stepp said. "I just wanted to go to the campus, even though I couldn't see the facilities or anything. I just went out there to get a vibe for the campus just to see what it was like. Once that happened, it was a done deal.
"I just wanted to see it in person. I'm not about to commit to a University I haven't seen in person."
Stepp spent time with fellow Indianapolis natives Collin Miller and Kurt Rafdal. He even crossed paths with wide receiver Omar Manning he said.
On top of talking with head coach Scott Frost, offensive coordinator Matt Lubick and running backs coach Ryan Held on the phone the last two weeks, he wanted to make sure everything was right.
"They have been in contact since I hit the portal," said Stepp, who entered the transfer portal on Dec. 28. "They showed strong interest. At first, I didn't know if I would like it or not, but it just grew on me and grew on me. It was where my heart was.
"I don't know if you followed me throughout high school when I committed to Notre Dame, I felt it in the heart. That's kind of how it felt with Nebraska. I felt it in the heart, and I felt like home is where the heart is. I was looking for that feeling for this time around, and that's what I got."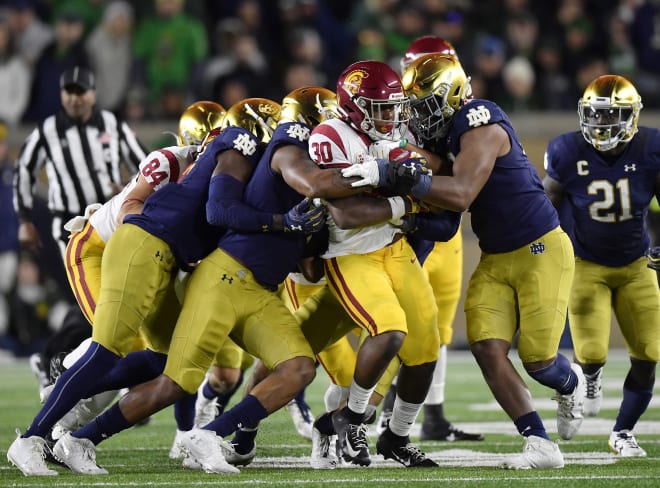 While at USC, Stepp rushed for 505 yards on 100 carries the last two seasons. He battled an ankle injury his redshirt freshman season, but before that, he looked like the best back on the Trojans roster at times. In his final game at USC, he carried the ball 13 times in the Pac-12 title game vs. Oregon.
"SC did a lot for me," Stepp said. "I'm going to miss those players and some of the coaches. I built great relationships there. I feel like they helped me both on and off the field. I grew as a person and I learned a lot about myself.
"As far as a football player, I really learned about protections and catching the ball. We ran the air raid, so that's really all I was doing was catching the balls in practice and running routes. That really helped me with my route running. They just helped me become a better overall player, and hopefully, I can bring some of that to Nebraska."
Stepp hopes to be in Lincoln as early as Sunday when the rest of NU's players report for winter conditioning.
Classes begin for the second semester on Jan. 25 and he has until Feb. 1 to arrive in Lincoln and be a part of the spring semester. Stepp joins FCS All-American Montana wide receiver Samori Toure as transfer portal additions the Big Red have added over the last two days.
"They just want me to come in and compete and work my butt off," Stepp said. "The other stuff will take care of itself. I'm looking forward to building bonds with my new teammates and I'm just ready to compete. We are going to work together as one, and hopefully, we can take back the Big Ten one day."