Tuesday notebook: Davis continues to grow at CAT linebacker
One of the biggest question marks on Nebraska's defensive depth chart entering the season was how former defensive end Alex Davis would adjust to taking over as the new CAT outside linebacker in the new 3-4 defense.
The 6-foot-5, 255-pound sophomore had to make about as big of an adjustment as any Husker defensive player this offseason, and through two games it's clear he still has a ways to go before mastering the new position.
That said, Davis feels like he's made significant progress in his new role.
"I feel pretty good, especially coming from d-end to outside linebacker, I feel pretty confident with it," Davis said. "I'm still learning every day and it's a process…
"Game speed is a little different from practice, but we get pretty good reps in practice, so I feel pretty good coming out of practice and going into game speed. It's a pretty easy transition."
Though he's listed as the No. 1 CAT on the depth chart, Davis has yet to start a game this year, as NU has opted to go with its two DOG linebackers on the outside in Marcus Newby and Luke Gifford.
That's primarily because of the spread run/pass option offenses the Huskers have faced in Arkansas State and Oregon, which require more speed from the back eight of the defense.
As a result, Davis has recorded just one tackle through the first two games. That, however, hasn't dampened his overall opinion on his 2017 campaign thus far.
"I'm definitely happy," Davis said. "I learned so much from the first time he introduced his defense to us to now, so it's an everyday thing, I'm learning something new."
RB coach not worried about Bryant's injury
There has been a lot of concern regarding the status of sophomore running back Tre Bryant, who left last week's game at Oregon after re-aggravating a knee injury in the fourth quarter.
Bryant did not practice on Monday or Tuesday, and his availability for this week's home game against Northern Illinois remains in doubt.
Well, at least there's some doubt outside of NU's locker room.
"You've just got to take care of him, monitor what he's doing exactly, but he'll be fine," NU running backs coach Reggie Davis said. "All his tests came back negative. He's straight, he's ready to go. He's good to go."
That would certainly be good news for the Huskers, as Bryant has emerged as one of the team's most pleasant surprises with back-to-back 100-yard efforts and taking 51 of Nebraska's 56 running back carries thus far.
Head coach Mike Riley said that if Bryant were to miss any time that junior Mikale Wilbon, who has five rushes for 23 yards and two touchdowns, would be the starter.
Davis wasn't ready to put Wilbon into the starting role just yet.
"We'll see if he has to," Davis said. "That's something you deal with when it happens, but I know he's ready to do it. The guy's worked hard. He's one of the strongest guys in our room, and he's ready to do it. So when it comes down to that, we'll do it."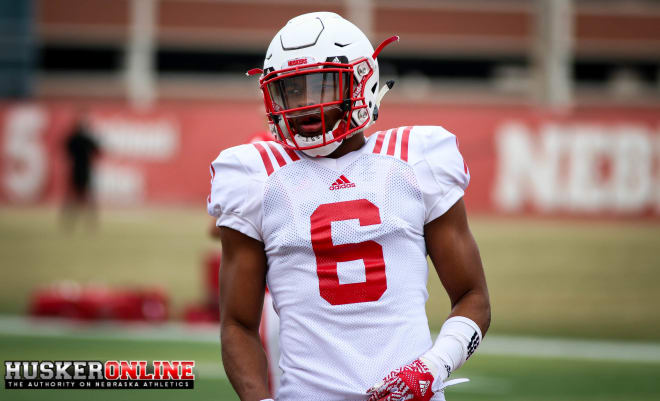 Lee, cornerbacks still confident after tough start
The first two weeks of the season have been quite the introduction for Nebraska's young cornerbacks, but Eric Lee said he wouldn't want it any other way.
Lee and fellow first-year top corners Lamar Jackson and Dicaprio Bootle have been tested to the tune of a combined 101 pass attempts by Arkansas State and Oregon.
While those teams put up 78 points and 780 yards through the air, Lee said the unit was already expecting opponents to go at them early and often all season long.
"You just to have a short mentality," Lee said. "They are going to come at you and they are going to come at you quick and early. Just kind of having that short mentality and then once you make that play, just keep making plays over and over again."
With so much work put on his plate, Lee now ranks sixth on the team with 12 tackles to go along with a tackle for loss and a pass breakup.
Riley has definitely taken notice of how well the former four-star prospect has handled being put into a tough situation right out of the gates this year.
"Eric Lee, we are excited about his improvement," Riley said. From not having played really at all to playing a first game to going into the second game, he improved."
Lee said the key for Nebraska's cornerbacks would be keep treating every game of every play like it was the most important snap of their careers.
"You can lose a game just off of one play," Lee said. "Momentum can shift off of one play, so definitely just take it down-by-down and you'll be a solid defense."
Quick hits
***Senior offensive lineman David Knevel (ankle) watched Saturday's practice with a boot on his right foot.
***Safety Joshua Kalu sat out of Tuesday's practice as he rehabs his hamstring injury.
***Sophomore running back Wyatt Mazour was also not dressed on Tuesday.
***Both junior safeties Aaron Williams and Antonio Reed were wearing green no-contact jerseys. Reed had a cast/wrap on his right hand.
***Defensive coordinator Bob Diaco said both Reed and Williams were able to go through the entire practice full speed but just didn't have any contact.
***Diaco said Northern Illinois' offense was basically the same style that NU has seen the first two weeks, and it didn't matter which of their two starting quarterbacks were in the game because they both were pretty similar.
***Diaco said the lack of pass rush so far has been more of a result of the style of offenses Nebraska has faced. He said they've tried to incorporate some pressure, but with so much emphasis on containing in coverage, it's mostly been three and four-man rushes.
***Diaco said each week the he cuts up game film for the team into two groups: "Plays that cause losing" and "Fight for every inch". To little surprise, pretty much all of the first group of clips from the Oregon game came from the first half, while the second group was almost all from the second half.
***Asked about where the progress of the defense was compared to where he thought they'd be at this point, Diaco said: "It doesn't look like it should", but that doesn't mean the defense isn't getting better each day.
***Cornerbacks coach Donte Williams said he wasn't worried at all about his groups' confidence, saying NU's corners know exactly what they need to do to improve and are more than capable of doing it.
***Safeties/special teams coach Scott Booker said he had full confidence in De'Mornay Pierson-El as a punt returner, even though Pierson-El had a couple of mental mistakes against Oregon.Booker said their general rule is to not field a punt inside the eight-yard line, and Pierson-El fair caught one at the five last week.
***Booker gave no details on what freshman Jaylin Bradley's role would be on special teams this week.
***Redshirt freshman Matt Farniok graded out as the third-best offensive linemen against Oregon, despite it being his first career start.
***Guard Jerald Foster said it may look like quarterback Tanner Lee had a bad day, but the offensive line was just as responsible for his performance as he was.