Troy vs. Nebraska: Keys to victory, HOL score predictions
Nebraska (0-1) will try to bounce back on Saturday when they take on a Troy (1-1) team that's also trying to regain their mojo after a Week 1 blowout loss to Boise State.
The Huskers will most likely be without the services of quarterback Adrian Martinez today, which will add another challenge to Saturday's contest.
As things get closer to kickoff, here are today's keys to a Husker victory, and the HuskerOnline expert score predictions for Saturday. NU is currently an 11.5 point favorite over the Trojans.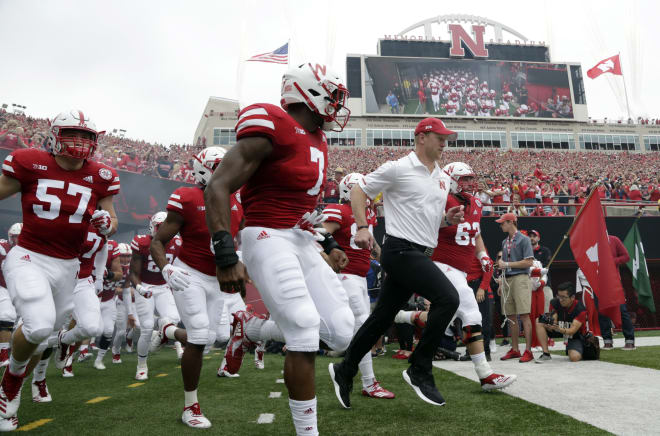 KEYS TO VICTORY: Nebraska 
KEY 1: Run the dang ball
Last week Nebraska ran the ball for over 300 yards on the ground. Troy comes into this game with a very respectable run defense. This is going to a match-up the Huskers have to win, and they need to find a way to produce at least 250 yards on the ground.
KEY 2: Win the turnover battle
Last week Nebraska ran for over 300 yards on the ground and still lost. Do you want to know why? They were -3 in turnover margin. They have to find ways today to create turnovers and give the offense additional opportunities.
KEY 3: Finish big plays
Another thing that hurt Nebraska last week was their inability to finish off big plays. Whether it was Greg Bell getting caught from behind twice or Stanley Morgan and JD Spielman having key drops, the Huskers left a lot of yards and points on the field. They need to find ways to finish those plays on Saturday.
KEY 4: Keep the pressure off Bunch
We assume it will be Andrew Bunch starting at quarterback. With that said he's just the fifth walk-on to start a game at quarterback in recent program history. They need to keep the pressure off of bunch and put him in respectable field position situations.
KEY 5: Don't play tense
At 0-1, Nebraska already feels like their back is against the wall this season. It will be important though they don't play like that. Just take care of your business, win the line of scrimmage and manage the football. If the Huskers do these things, they should win with relative ease.
EXPERT TAKE: Nebraska 
Sean Callahan - HuskerOnline Publisher
Nebraska will win the line of scrimmage on Saturday and rush for around 300 yards again. I look for Andrew Bunch to be put in good situations, and the Blackshirts will also have their way and force a few turnovers.
Nebraska 34, Troy 20
##############################
Robin Washut - HuskerOnline Senior Writer
All of the quarterback uncertainty aside, this is a game Nebraska absolutely has to win in order to go to a bowl game this season. That level of urgency won't be lost on the players today, as the offensive line and defense come out and physically dominate a talented-but-underzised Troy team and pull away for Scott Frost's first victory.
Nebraska 38, Troy 17
##############################
Nate Clouse - HuskerOnline Lead Recruiting Analyst
I think we'll see a motivated Husker squad that has cleaned up a lot of things and once again puts up big numbers on the ground. The Blackshirts continue to be disruptive and snag a few turnovers on the day helping to give the Big Red an overall feel good game after last week's tough loss.
Nebraska 38, Troy 17
##############################
Mike'l Severe - Omaha World Herald Bottom Line
My numbers have this game much closer, in fact a four point contest but I expect the Blackshirts to force some turnovers on Saturday along with hitting some long scoring plays. So far Troy's QB has been sacked six times this season, that number could double. It's always important to protect the ball but this week even more so with the way Troy mixes up it's coverage to confuse QBs - Bunchy needs to be ready.
Nebraska 34, Troy 24
##############################
Andy Kendeigh - KETV Channel 7 Sports Director
If there's ever a game to please run-the-ball guy it's this one. Take the pressure off the quarterback which will likely be a first-time starter and let the offensive line takeover. It's time for the off-season gains in the weight room to pay off. Troy is a bit undersized up front defensively and I see Nebraska running for more than 300 yards and earning win #1 in the Scott Frost era.
Nebraska 38, Troy 24
HuskerOnline Week  3 Score Predictions 
Week 3
Sean Callahan
Robin Washut
Nate Clouse
Mike'l Severe
Andy Kendeigh 

Troy at Nebraska

34-20

Nebraska

38-17 Nebraska

38-17

Nebraska

34-24 Nebraska

38-24

Nebraska

BYU at Wisconsin

41-17

Wisconsin

28-17 Wisconsin

35-21

Wisconsin

34-17 Wisconsin

31-7

Wisconsin

Missouri at Purdue

37-33

Missouri

41-31 Missouri

42-28

Missouri

31-30

Missouri

44-27

Missouri

Ohio State at TCU

45-35


OSU

49-28

OSU

35-21

OSU

27-20

OSU

49-42

OSU

Boise State at Oklahoma State

41-37

BSU

52-49

Okie State

42-39

BSU

35-28

BSU

27-24

BSU

USC at Texas

38-34

USC

21-20

USC

32-28

USC

28-27 Texas

27-21

Texas
HuskerOnline Score Prediction Standings 
Expert Picker
Straight Up
vs. the Spread 
Cumulative Total 

Mike'l Sevre

OWH Bottom Line

7-4

7-4

14

Andy Kendeigh

KETV ABC-Omaha

8-3

6-5

14

Nate Clouse

HuskerOnline

5-6

5-6

10

Sean Callahan

HuskerOnline

4-7

5-6

9

Robin Washut

HuskerOnline

3-8

1-10

4