Transfer QB Lee already on fast track to future starter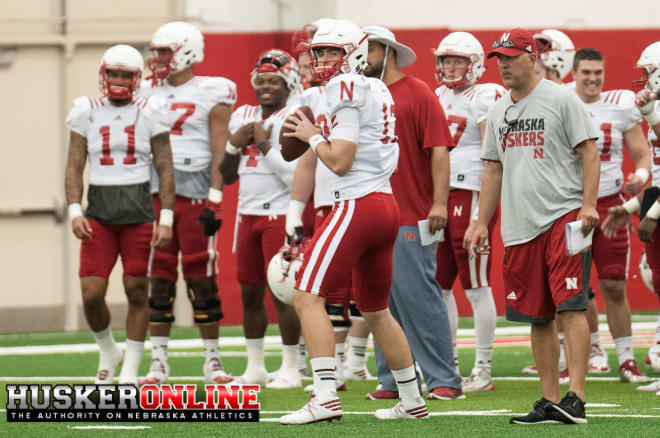 It won't be for another seven months until Tanner Lee takes his first practice rep as an active quarterback for Nebraska, but it only took him a few days to firmly position himself in the Huskers' future plans under center.
After transferring from Tulane this summer, the junior from Destrehan, La., will have to sit out the 2016 season per NCAA rules. However, NU's coaching staff is already making it a point to get Lee's development in the offense off and running this fall.
"We're not giving him reps with the varsity group just because of eligibility, but we're getting him some work after practice with the young guys," offensive coordinator Danny Langsdorf said. "So he's getting work that way. He's getting a lot of individual work both in the one-on-ones and our individual time.
"It's just a matter of him getting comfortable with what we're doing so that he can continue to learn through the season and be ready to go in the winter."
When seniors Tommy Armstrong and Ryker Fyfe move on after this season, it's expected that Lee will immediately become one of the leading candidates to take over as the starting quarterback for 2017.
His primary competition will be true freshman Patrick O'Brien, who actually has a pretty decent head start on Lee after enrolling early and participating in spring ball.
But from what the 6-foot-4, 205-pound Lee has shown so far after a little more than a week of fall camp, he might be hard to beat once he officially joins the mix next January.
"He can really sling it," Fyfe said. "He's got a good arm and he's got a real good feel for the game and he's picked up the offense really quick. I've been impressed with what he's doing."
Lee started 19 games over the previous two seasons at Tulane, including nine starts in 2015 where he finished with 1,639 yards and 11 touchdowns while completing 52 percent of his attempts.
He also started 10 games as a redshirt freshman in 2014, setting Tulane freshman records for completions (185), attempts (336), yards (1,962) and touchdowns passes (12).
That experience has definitely shown in how Lee has carried himself early on at his new home in Nebraska, and it has him on the fast track to potentially move to the top of the depth chart by this time next year.
"He looks like a veteran guy who's played three years of college football," Langsdorf said. "He just steps in the huddle, he's really a sharp guy. He's had no problem picking things up. He doesn't look like a young guy.
"He's a new guy to our team, but he looks like a veteran. So I'm really excited about him going forward."