Top 40 Huskers for 2018: 1-5
Voting Criteria: Player's importance to the team in 2018, overall talent, and future potential for the upcoming season. A player's long-term/NFL prospects were not taken into consideration.
Voting Panel: Publisher Sean Callahan, HuskerOnline.com staff Robin Washut, Nate Clouse, Mike Matya, and Gregg Peterson.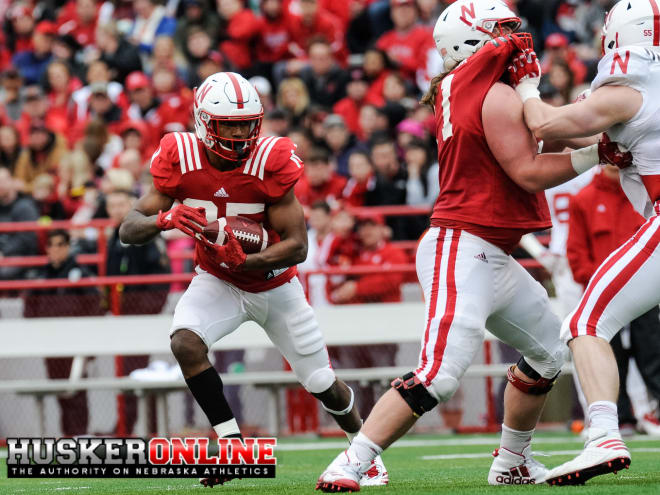 5. Greg Bell, RB, Jr.
When Bell committed to Nebraska over Tennessee back in December, he immediately vaulted towards the top of the backfield conversation entering spring practices.

Ranked the No. 1 JUCO running back in the country, Bell wasted no time showing what all the hype was about this spring, and now he's the heavy favorite to be NU's top back this season.
Given Bell's impressive speed and home run ability, he's got a chance to end the Huskers' drought of 1,000-yard rushers if all goes to plan.
Ranking breakdown
| Sean | Robin | Nate | Mike | Gregg |
| --- | --- | --- | --- | --- |
| 5th | 11th | 4th | 10th | 8th |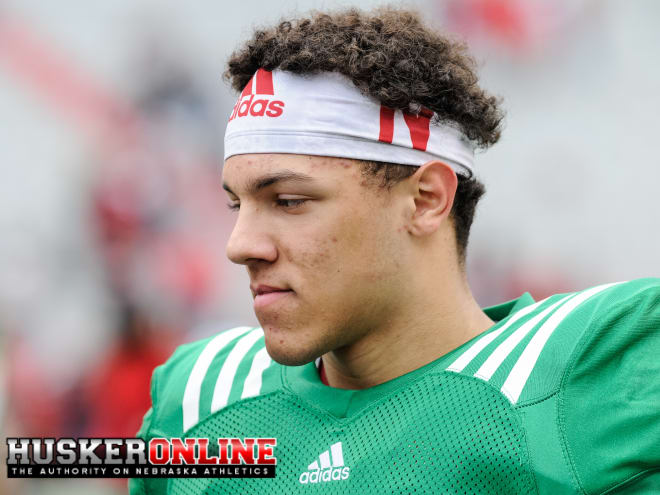 4. Adrian Martinez, QB, Fr.
Martinez was the No. 1 priority for Scott Frost and his staff from the day they took over at Nebraska, and it didn't take long to see exactly why. Despite being a true freshman who missed his senior high school season to injury, Martinez shined during spring ball and made himself a serious contender to be the starter come Sept. 1.
He's still working through a bit of a first-year learning curve, but the performance he put on during the Huskers' spring game - rushing for 60 yards and throwing for 114 with four total touchdowns - created a buzz throughout the fan base that hasn't toned down since.
If he can continue to play at that level, there's no reason why Martinez can't be NU's first true freshman quarterback to start a game since Cody Green in 2009 and possibly the first ever to start a season opener.
Ranking breakdown
| Sean | Robin | Nate | Mike | Gregg |
| --- | --- | --- | --- | --- |
| 9th | 6th | 8th | 7th | 2nd |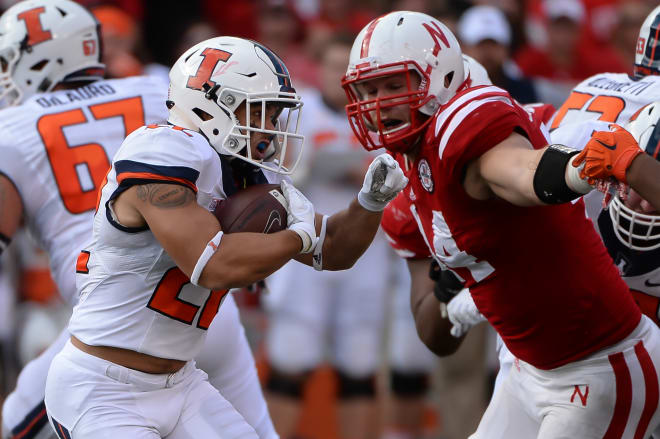 3. Mick Stoltenberg, DL, Sr.
Even though he missed part of the spring to a knee injury, Stoltenberg's presence was obvious as Nebraska went through its first practices under Frost and Co.

After posting 33 tackles and four TFLs last season, Stoltenberg returns for his senior season as the clear leader of the defensive line and one of the most respected voices on the entire team.
The nose tackle will be a key piece to Erik Chinander's scheme, and there's also some talk the 6-foot-5, 305-pounder could move outside to end from time to time in bigger personnel packages.
Ranking breakdown
| Sean | Robin | Nate | Mike | Gregg |
| --- | --- | --- | --- | --- |
| 3rd | 9th | 3rd | 11th | 4th |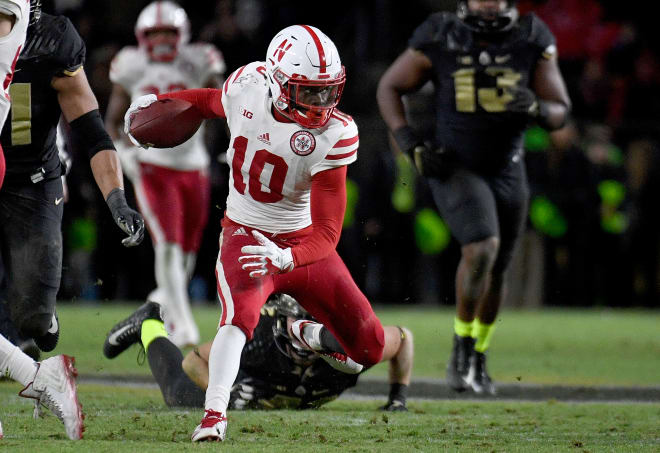 2. J.D. Spielman, WR, So.
Spielman burst onto the scene last season as a redshirt freshman, ranking second on the team with 55 catches for 830 yards and two touchdowns while leading all Huskers with 1,572 all-purpose yards.
Yet as good as Spielman was in his first active season at NU, there's a growing optimism that he could be even better in Frost's high-octane offense. A versatile weapon who took reps both at receiver and in the backfield this spring, the 5-foot-9, 180-pound wideout is a player the Huskers think could be a perfect fit in their system.
In fact, Frost has felt that way for some time, saying he even tried to recruit the 2017 Freshman All-American and third-team All-Big Ten pick to Oregon.
Ranking breakdown
| Sean | Robin | Nate | Mike | Gregg |
| --- | --- | --- | --- | --- |
| 2nd | 2nd | 2nd | 3rd | 3rd |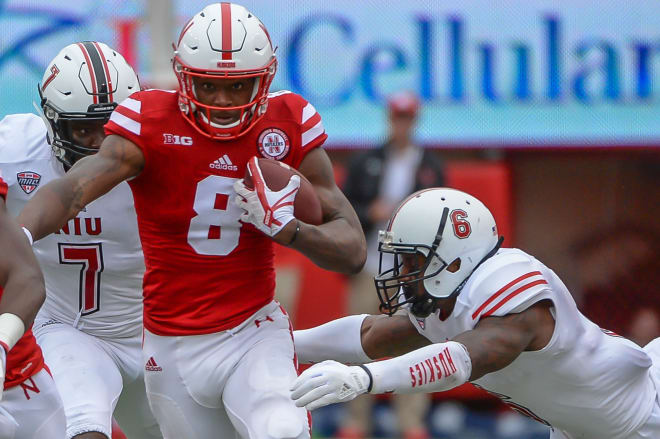 1. Stanley Morgan Jr., WR, Sr.
After catching 61 passes for a school-record 986 yards and 10 touchdowns, Morgan had an opportunity to forego his senior season at Nebraska and enter the 2018 NFL Draft. As soon as he saw what Frost was bringing to Lincoln, though, the star receiver was immediately sold.

Now back for his final year as a Husker, Morgan has the opportunity not only to bolster his NFL stock even further, but also potentially end his career as one of the most productive Husker wide receivers ever.
He currently ranks sixth in NU history with more than 1,700 career receiving yards, and with 946 more he would pass Kenny Bell as the school's all-time career leader. Morgan is already being discussed as one of the best wideouts in the country, and there's little debate that he's Nebraska's top all-around player in 2018.
Ranking breakdown
| Sean | Robin | Nate | Mike | Gregg |
| --- | --- | --- | --- | --- |
| 1st | 1st | 1st | 1st | 1st |