Three takes on the Bill Moos news
Here are three takes on Nebraska's decision to part ways with Bill Moos on Friday.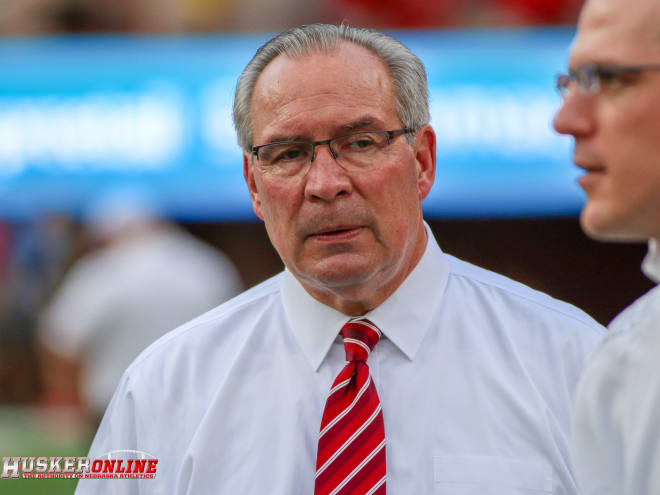 1 - Moos's days were numbered, but this happened pretty suddenly 
I think we all knew Bill Moos was never going to be Nebraska's Athletic Director for longer than five years - the length of his original contract.
Moos was always open about wanting to finish out his contract so he could get his $1.25 million retention bonus in December of 2022. That's why his announcement to "retire" comes as a surprise unless they worked out an agreement on the final money owed to Moos.
That date was a big deal in all of this because he was essentially going to get another year's salary on his way out the door.
Many people are asking "why retire now?" It's going to hard to get any straight answers on this, as there will be no press conference with Nebraska's leadership and Moos.
Moos also was out on the Big Red Blitz Tour last week and even had an interview set up with ESPN on Friday.
Typically when somebody retires on good terms in a role like this, they hold some sort of exit press conference. The fact Moos is not holding one today tells you there's probably much more to this.
2 - What does this mean for Scott Frost and the football program? 
Moos hired Scott Frost in Dec. of 2017. Typically football coaches and AD's are tied at the hip.
This relationship I would say became more and more distant in the last couple of years. Moos also had no involvement in the fundraising for the new $155 million football facility.
That project was spearheaded by Associate AD for football Matt Davison and former NU system President Hank Bounds.
Senior Deputy AD Garrett Klassy will step into the interim Athletic Director role for the time being. When you look at this now, what does it all mean for Frost and the football program?
Today, I think you have to assume a new AD won't be in place to do a full evaluation of the program in 2021. That then makes 2022 a really big year in my opinion depending on what direction Nebraska goes with this Athletic Director hire.
No matter how you look at this, today should get your attention about the long-term direction of the football program, because we don't know what direction they will go with this hire.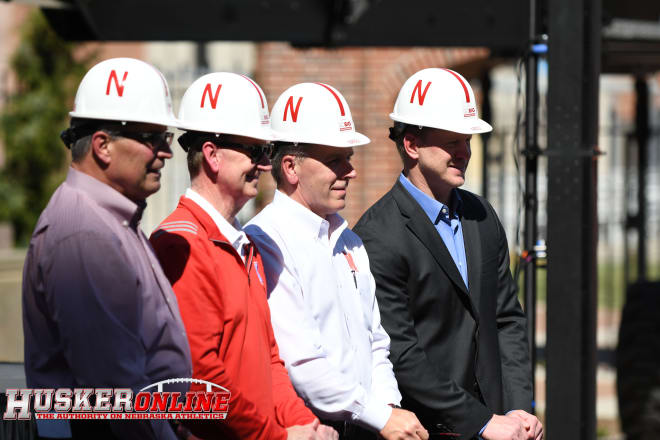 3 - Moos did what he was supposed to do
Let's not forget this. Moos came to Nebraska in 2017 and walked into quite a mess. He had to fire Mike Riley and then hired Scott Frost. Over a year later, he fired Tim Miles and hired Fred Hoiberg as NU's new basketball coach.
Darin Erstad retired from coaching the Husker baseball team and he hired Will Bolt from Texas A&M. In just over three years Moos hired more coaches than any Athletic Director in school history.
The jury is still out on Frost, but that was the hire everyone wanted. Teams like Florida, Florida State and Tennessee were also knocking on the door of Frost, and Moos helped NU close the deal.
Getting Hoiberg was also a big win, as Nebraska now pays over $3 million per year for a basketball coach - that's something nobody could have predicted a few years earlier.
Today, the Bolt hire appears to be as impressive as any of them. He has a chance to be one of the hottest coaching names in all of college baseball in the coming years.
A lot of today is going to be spent wanting to know why Moos appeared to be forced into retirement, but I think it's also important to remember what he got done on the hiring front.