Three takes on Adrian Martinez's decision to enter the transfer portal
Here are three quick takes on Adrian Martinez's decision to enter the NCAA transfer portal on Thursday.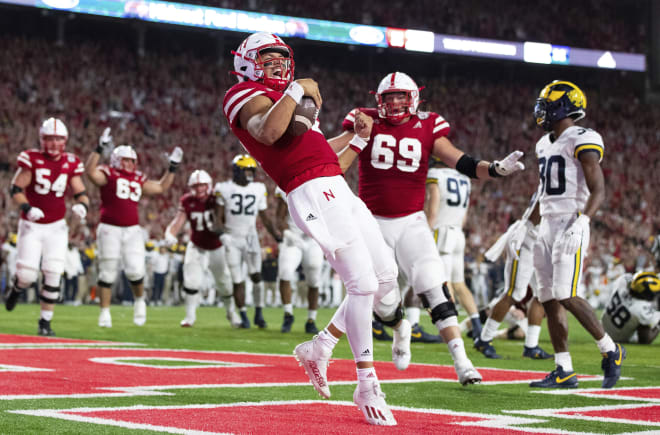 1 - This was never a matter of 'if,' but more 'when' 
During Nebraska's regular-season finale against Iowa, Adrian Martinez's father Tony Martinez came up to me in pregame warm-ups and shook my hand thanked us for all the coverage we have done on his son the last four years.
Typically when someone does that, it's a pretty good indication things are over.
I don't think anyone is surprised Martinez entered the transfer portal on Thursday. It was never a matter of "if" in my opinion, but more "when."
Martinez did all he could for Nebraska the last four years. He made 38 starts and played in 39 games.
We saw who he is and what he can be, and a clean break at this point always appeared where things were heading, especially with the late-season staff changes made by Scott Frost and NU's six-game losing streak that spanned over eight weeks to close the 2021 season.
2 - You won't find very many people with more class than Martinez 
The tough thing sometimes about this job is it's hard to see people that do everything right on and off the field not have success.
You won't find a better person than Martinez. He never ducked a Monday press conference in four years. He always took the tough questions and he showed everyone respect.
Even on the day before he had shoulder surgery last Tuesday, Martinez allowed a group of Pierce (Neb.) students to line up and take pictures with him while he was watching the Class C-1 state championship game in the corner of Memorial Stadium.
You could see this coming though. When Martinez walked off the field at Wisconsin, he had the look in his eyes "this was it."
Martinez knew he injured his shoulder. He told Scott Frost though he wanted to finish out the game, and he was once again a play short from getting it done.
So much of the Martinez era will be filled with "what ifs."

I like many will be intrigued to watch what his next move is and what kind of success he has at a new school.
3 - We need to see what Frost can do without Martinez at QB
The bottom line is this: We need to see what Scott Frost and his offense look like without Adrian Martinez.
You can blame the last four years on Frost. You can blame them on Martinez. It really doesn't matter, the reality is the last four years have produced the worst stretch of Husker football in modern-day program history.
Frost faces a pivotal fifth season in 2021. We have seen what he can do now with Martinez the last four seasons.
He needs to have a new quarterback and a new look to his offense in 2022. His system has no doubt put up yards over the last four years, but the consistency and the wins are not there.
So many Husker fans will now be intrigued by what quarterback NU brings in to compete with Logan Smothers, Heinrich Haarberg and Richard Torres.