Three takes following Nebraska Baseball's regional draw at Arkansas
Here are three takes following Nebraska's NCAA regional tournament draw at Arkansas. The No. 2 seeded Huskers (31-12) open against No. 3 seeded Northeastern (36-10) Friday at 7 p.m.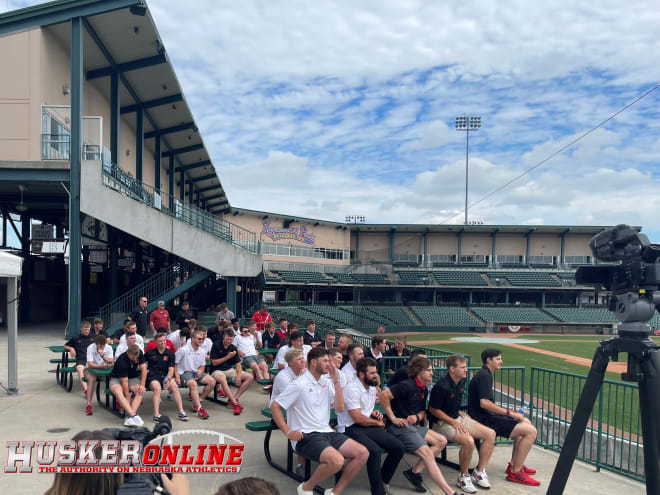 1 - Nebraska got a raw deal and there's no other way to say it
For months several NCAA regional projections had Nebraska traveling to No. 1 ranked Arkansas. However, the Huskers are one of the hottest teams in the country, and the hope was the Big Red played themselves out of being shipped to the top-ranked Razorbacks.
Within minutes of ESPN announcing the brackets on the live selection show, the Huskers learned the fate.
After winning 31 games in an all-league schedule, Nebraska's reward was a trip to Fayetteville.
At this point, it is what it is. The NCAA selection committee did something similar to Big Ten softball champion Michigan. They shipped the Wolverines to Pac-12 power Washington, who was on the other side of nationally No. 1 ranked Oklahoma.
In some ways, the committee did the same thing to the Huskers.
"I didn't really know what to expect," head coach Will Bolt said. "The only thing I expected was to see our name called. We knew that was going to happen. Beyond that, I had really no idea. I know our guys are just excited."
You can also argue the Big Ten's other two NCAA tournament teams - Michigan and Maryland got better draws than the Huskers. The Wolverines are in the Notre Dame regional, while the Terps will play at East Carolina.
Geographic location also plays a big part in these decisions. If you can bus to your regional, it saves the NCAA money. Maryland is 7.5 hours from Greenville, S.C., Michigan is 3 hours from South Bend and Nebraska is just a 7 hour trip to Arkansas.
In my opinion, logistics played as big of a factor as anything with the Big Ten regional draws. It still makes you wonder though if the Big Ten would've allowed just even five or six out-of-conference games what type of difference it would've made to help the Huskers chances of hosting?
2 - Don't expect Bolt to tinker with his rotation too much 
I know from an outsider's perspective it's easy to play fantasy baseball manager and save ace Cade Povich for Saturday, assuming the Huskers take care of business vs. Northeastern on Friday
However, it's much more complicated than that from Bolt's eyes.
In fact, after talking to Bolt both on and off camera on Monday, I fully expect him to keep things close to the same with his pitching rotation. Povich and Chance Hroch have been the Friday-Saturday guys all season, while there has been some flexibility on Sunday with Kyle Perry and Shay Shanaman as of late.
"At first glance, we've done one thing all year," Bolt said. "Povich has been our Friday guy all year long. Northeastern obviously has a great team. I would imagine we aren't going to do too much different this weekend."
Also if NU threw Hroch on Friday, that would be on short rest. The only other time that happened this season, the start did not go well for him.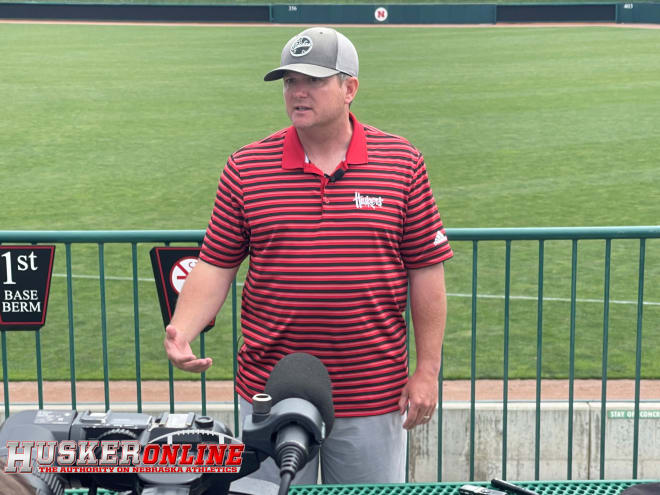 3 - Lots of storylines in Fayetteville this weekend for Nebraska 
Over 20 years ago I recall interviewing Bolt after a regional win over Northern Iowa in Lincoln when he starred for Dave Van Horn.
Fast forward to 2021, Bolt will be coaching against Van Horn in a regional. It didn't take long for Bolt's phone to start buzzing on Monday.
"I got a few on my phone already," Bolt said of text messages. "I think everyone is just kind of like 'they got the match-up.' Sending Nebraska to Arkansas, at least my former teammates, a lot of them felt like that was going to happen."
NU heads to Fayetteville as the Big Ten champions this weekend. Bolt has the Huskers playing their best baseball arguably since 2008, the last time NU hosted an NCAA regional.
What was interesting about this past weekend in Lincoln is there was no special trophy ceremony or on-field gathering to celebrate the Big Ten regular-season championship.
You can look at that several different ways, but Bolt told me there was no need to do two trophy celebrations and they wanted all of their focus to be on Michigan.
"We didn't do a trophy presentation because we already had the trophy out and dogpiled and celebrated," Bolt said. "I wanted our focus to be on Michigan this past weekend. Even though we had the conference wrapped up, it was still an important weekend for us to continue to play well and have our focus on them.
"It was more of a 'let's just move on.' We are on to the next week."