The Weekly Rundown: Husker coaches hit the road this week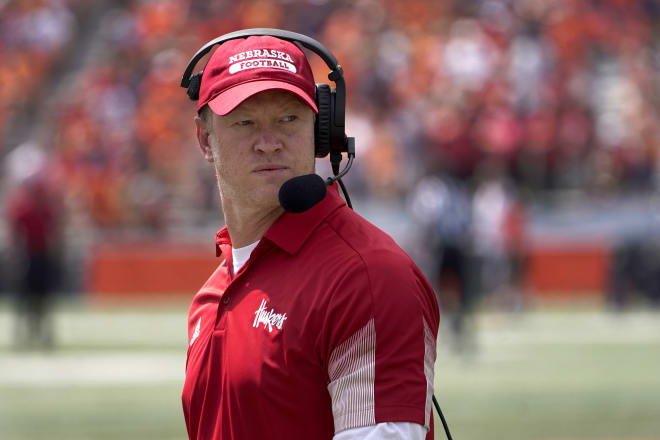 Spring recruiting season will be in full force this week. We hit on that and more as we start your Monday off in the Weekly Rundown column.
Sure bets 
You have to feel pretty good about these things right now:
Nebraska's best draft class since 2016: The last time Nebraska had four players picked in a single NFL Draft was in 2016. The last time they had more than four players drafted was 2011, when seven Huskers were picked following NU's back-to-back appearances in Big 12 championship games in 2009 and '10.
The 2022 NU draft class has a decent chance to tie the four players picked in 2016 and an outside chance to pass that number.
One of the most sobering stats that measure Nebraska's fall as a program is the draft data.
Over the last five NFL Drafts from 2017-21, just six Huskers have been selected. In the previous six draft cycles before that (2011-16), 23 Nebraska players were taken, including eight in the top three rounds. NU has had not had a player drafted higher than the fifth round since 2016.
New stones unturned: Nebraska's coaching staff will hit the road to begin the spring evaluation period this week. Technically, things opened up on Friday, but nearly all schools were closed because it was Good Friday.
Look for NU to make a big push regionally in Week 1. I'm more curious what type of stones might come unturned with new offers. You would have to think seeing Scottsbluff's Brock Knutson will be an early priority.
You are allowed to visit a prospect twice in the spring evaluation period, with one being an athletic evaluation and the other being an academic visit. Head coach Scott Frost is not allowed to go out during this period.
Probably roster attrition: It was a quiet week in terms of roster attrition for Nebraska. Frost began having end-of-the-year exit meetings with players last week.
As of Friday, there was no known scholarship attrition. You have to expect we will see a few things move this week.
Surprises 
These were my surprises of the week:
The ESPN FPI poll: Nebraska gets accused of winning the off-season far too much these days. On Friday, ESPN threw some more gasoline on that fire when its computer index poll gave the Huskers the best odds to win the Big Ten West.
Many things factor into that poll, including returning players and, most importantly, schedule.
You can't deny the Huskers have an excellent draw for their first nine games of 2022, which I think played a significant factor in these numbers. They play their six most favorable Big Ten games first before closing with Michigan, Wisconsin, and Iowa.
They also trade Ohio State and Michigan State as crossovers for Rutgers and Indiana. All of these things factored into a poll like this.

I don't expect anyone to pick the Big Red to win the West this off-season. My guess is you will see a lot of 7-5 type projections for the Huskers. The reality is there are so many unknowns about Nebraska heading into this season.
Slow start to spring portal season: Color me slightly surprised, but I thought we'd see much more transfer portal activity nationally this past week.
The reality is there are still a lot of schools practicing this spring.
According to FBSSchedules.com, there are still 72 spring games scheduled for next weekend alone from Thursday to Sunday. My guess is that's when you are going to see the portal explode after the April 23 spring games end. This past weekend there were around 30 spring games played.
If not for the field turf having to come out, Nebraska also would've played their spring game on Apr. 23.

The jury is still out 
Questions still surround these things:
Samori Toure and Austin Allen's draft stock: We all feel pretty good about Cam Taylor-Britt, JoJo Domann, and Cameron Jurgens getting drafted next week.
Two wildcards are tight end Austin Allen and wide receiver Samori Toure. I think there's a good chance both could go. Toure did everything right this draft cycle, and he had film putting up big plays against teams like Ohio State. Allen had an outstanding film this past season.
I still think about how hard it is for a wide receiver to get drafted.
I think about South Dakota State's Cade Johnson, who opted to go right to draft vs. transferring to play Power Five as Toure did. Johnson had a Senior Bowl invite, and Toure did not. He had an NFL Combine invite, and Toure did not.
Johnson was not drafted, which was a shock to many. It's also a very deep draft pool because of the super seniors. I'm very intrigued with where Toure and Allen will fall in this process.
What players will leave NU's roster?: As I mentioned earlier, there was no scholarship attrition yet for the Huskers following spring practice.
Where will the attrition take place? Positions like running back, wide receiver, offensive line, quarterback, and secondary seem like possibilities.
RB Deondre Jackson: Sources I talk to at Nebraska say the plan remains to add Texas A&M running back transfer Deondre Jackson, even though the Big Red currently has seven players on scholarship at that position before any attrition.
Jackson said his goodbye to College Station this past week, but there is still about a month of classes and final exams before their semester ends.
Jackson has to be academically eligible to transfer and be immediately eligible anywhere. We won't know the answer to that question until mid-May when grades post.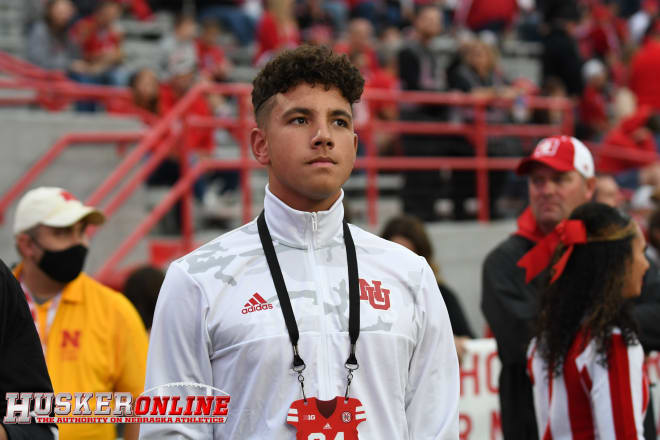 This has my attention
Moving forward, this has my attention:
Dylan Raiola's trip to Ohio State: The window seems to be closing with Rivals100 2024 quarterback Dylan Raiola, who visited Ohio State this past weekend. Speculation now is the Buckeyes will not take a quarterback for 2023 if they land Raiola in the coming weeks.
The big game-changer is Raiola plans to make a decision potentially before the start of his junior year. If that's the case, it's going to be very tough for Nebraska, as I always thought their best shot was putting together a good year on the field in 2022.
Tausili Akana's visit to Lincoln: On Friday, four-star linebacker Tausili Akana will be making his third visit to Nebraska since last June. This will be his first visit to NU since Tony Tuioti left for Oregon over the off-season.
OL Cameron Jurgens: Could Jurgens be the first Husker drafted next week? Some are saying Jurgens could go as high as the second round. He is one guy that has skyrocketed his stock throughout the draft process.
One NFL agent told me typically you see three centers go in the first 100 picks, and there's a great chance Jurgens will be one of them.
2024 Ainsworth TE Carter Nelson: A 2024 in-state name to keep your eyes on is Ainsworth tight end Carter Nelson. He picked up an offer from Iowa State last week, and it's easy to see why.
At 6-foot-4, 205 pounds, Nelson currently leads the state in the high jump with a mark of 7-0. He went 6-8 as a freshman and won Class C. He's also run 11.05 seconds in the 100, 22.74 seconds in the 200, thrown the discus 158-10, and jumped 13-6 in the pole vault. I'm not sure I've ever seen an athlete that can jump, run, and throw like that. He's going to potentially blow up in the coming months once people get a chance to see him.
This state sure produces tight ends. If you count Council Bluffs (Iowa) Lewis Central, the state of Nebraska and Lewis Central have produced 11 Power Five tight end recruits since the 2019 class.
I include Lewis Central because 2022 K-State signee Braydin Loftin was at Omaha Burke but played for the Titans as a junior and senior when OPS dropped football. So it's really 10 from Nebraska, plus Thomas Fidone in 2021. When you add Nelson, that's nearly two Power Five tight ends per year over the last six cycles. That's eye-popping data.
The Big Ten Media Rights negotiations: All I know is this: The Big Ten is about to get paid on their next TV rights deal. Sports Business Journal reported the league is talking with FOX, ESPN, CBS, and NBC. They all want the Big Ten and they all need games.
That's going to drive the price up for the next round of media rights. In some ways, the Big Ten is very smart with how they allow multiple leagues to bid on their rights, whereas the SEC and ACC now will exclusively be with ESPN moving forward. More bidders mean more money.
Sean Callahan can be reached at sean@huskeronline.com and he can be heard each day at 6:45 am and 5:05 pm on Big Red Radio 1110 KFAB in Omaha during the football season. He can also be seen on KETV Channel 7 in Omaha during the fall and each week he appears on Nebraska Public Media's Big Red Wrap-Tuesday's at 7 pm.