Taylor chooses Nebraska on Signing Day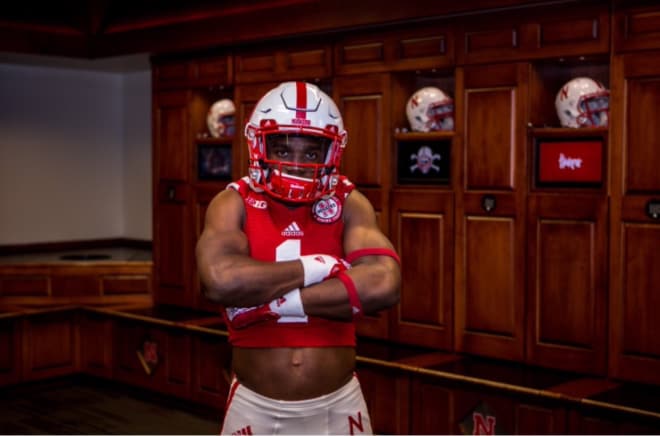 In a signing day decision, Cameron Taylor from Montgomery (Ala.) Park Crossing chose Nebraska over Missouri and held off a late push from Auburn. The three-star, 6-foot-1 and 203-pound athlete says that head coach Scott Frost going to Nebraska was a game changer and the official visit really sealed the deal.
"I've had a relationship with coach Scott Frost since he was at UCF," Taylor said. "He's always been real and never switched up! I had an amazing time there on my official visit and I can honestly see myself there for four or five years actually living and playing there."
Taylor was told initially by the Nebraska coaching staff that he could play offense or defense for the Huskers. Taylor is projected to play cornerback now by the coaching staff. Taylor is excited about the direction of the Nebraska defense under the new coaching staff.
"I can't wait to play defense at Nebraska," Taylor said. "I want to go all out and get loose. Coach Travis Fisher has been talking to be about turning the defense up. The Blackshirts will be lit."
There is a hope by many in this 2018 class, the first under Scott Frost, that they can set the trajectory for a rebuilding process that could be similar to that of UCF. Taylor has given that possibility a lot of thought as well.
"It would mean a lot just because I took a chance with coach Frost even though he just got there and for us to put Nebraska back on the map it'll go down in history!"
Taylor will join the team this summer and says that he has some lofty goals his freshman season. What's more is that there are some games on the upcoming schedules that will allow him to prove some teams wrong for passing on him.
"I want to play as a true freshman," Taylor said. "And I will have the opportunity to showcase what I can do and play in front of 90,000 in Memorial Stadium against Colorado.
"I also get to show these other schools what they missed out on with not wanting me. I'm glad Coach Frost took a chance with me."