Take Two: Can Nebraska's Scott Frost keep up his fast recruiting start?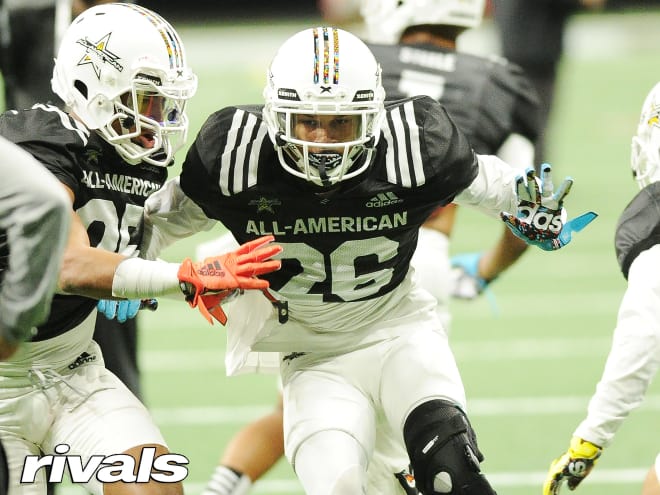 THE STORYLINE
With the commitment of four-star defensive back Noa Pola-Gates at the Polynesian Bowl this past weekend, Nebraska has now landed double-digit four-star prospects for the first time since 2011.
Scott Frost is definitely doing work as Pola-Gates was also seriously looking at home-state Arizona State along with USC, where his cousin plays, and then Alabama and others earlier in his recruitment.
The Huskers went to Arizona for Pola-Gates and four-star defensive end Ty Robinson, who shined at the All-American Bowl earlier this month. High four-star Wandale Robinson is basically a Rondale Moore clone. Four-star Bryce Benhart is a 6-foot-9, 301-pounder who looks like a future star. The class is loaded with top recruits.
Frost has Nebraska as the third-ranked team in the Big Ten behind Michigan and Penn State but ahead of Ohio State. That's a great start.
Can Frost keep this level of recruiting up or was this recruiting cycle an anomaly for one of the hottest young coaches in college football?
TAKE ONE: Nate Clouse, HuskerOnline.com
"Frost's first full recruiting class at Nebraska currently sits at No. 14 in the nation with two recruiting weekends to go before the February Signing Day. While that's as good of a class as the Huskers have had in a very long time, I feel as if Frost has things about where they should be.

"Fans should always expect Nebraska to have recruiting classes that fall somewhere in that 15-20 range. Of course, there will be years where the Huskers could land inside the top 15 and years where they fall just out of the top 20, but overall 15 to 20 should be expected.

"One factor that will always go a long way in determining Nebraska's team ranking will be what the talent pool inside the 500-mile radius of Lincoln looks like. Fortunately for Frost, that pool appears to be on an uptick in the coming years.

"I believe recruiting at that expectation level will inherently translate into more wins. Once Frost and his staff start to stack up big winning seasons, that include playing for the Big Ten Championship on a consistent basis, we'll see them gain the ability to push the limits of breaking inside the top 15 on a much more consistent basis."
TAKE TWO: Mike Farrell, Rivals.com
"They can expect this. He's a big name, he's a good recruiter and he's a good talent developer. They got better and better throughout the season. It's going to be one of those situations where his name and the ability to recruit will lead four-stars there.
"They're never going to have double-digit four-stars every year. Overall, recruiting will definitely takes a step up under Frost."