Spring Rundown: Inside linebacker
We continue our spring positional rundowns today by giving our final take on Nebraska's inside linebackers…
WHAT WE LEARNED: There's competition aplenty at ILB
As someone who played the position at the game's highest level, it was little surprise when new inside linebackers coach Barrett Ruud made it clear right away this spring that he would hold his group to a very high standard.

As if the wealth of potential at the position wasn't enough to raise the level of competition in practices, Ruud's influence kicked it up higher than ever.
The Huskers already boasted a mixture of seasoned veterans like senior Dedrick Young and junior Mohamed Barry and talented underclassmen like sophomore Avery Roberts and redshirt freshmen Willie Hampton and Andrew Ward.
But the stakes were raised even more with the offseason addition of standout junior college transfer Will Honas, who immediately vaulted up the depth chart and now looks all but assured to win a starting job this fall.
Towards the end of the spring, Ruud said Honas and Young were probably at the top of the depth chart for the moment, with Barry right behind them.
But given the number of snaps NU's defense will likely play this season as a result of its fast-paced offense, Ruud said as many as six of those inside linebackers could see snaps on a per-game basis due to the necessary heavy rotation.
That means that regardless of who the Week 1 starters are, the competition is only going to continue each practice and every game from here on out.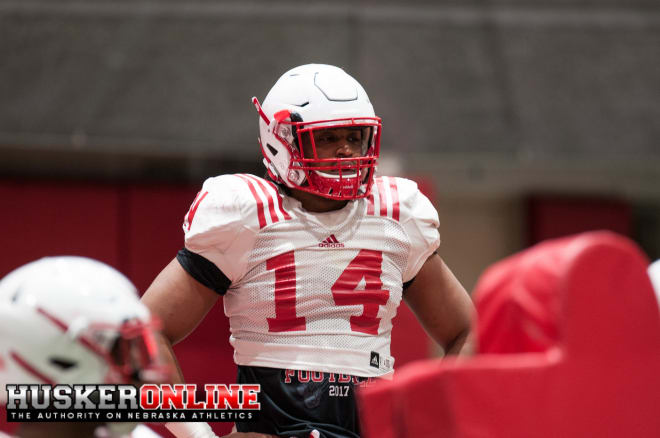 BIGGEST SPRING CONCERN: Will Roberts answer the call?
Easily the most obvious example of Ruud's tell-it-like-it-is approach this spring was his relatively harsh criticism of Roberts through the media.

Ruud essentially publicly called out the former four-star recruit from Wilmington, Del., for not being in good enough shape when spring ball started.
In fact, Ruud went as far as to call the upcoming summer conditioning program a critical point for Roberts' future in the NU's new defensive scheme, which is predicated on speed, movement, and explosiveness.
A year ago Roberts looked to be on the fast track as one of Nebraska's linebackers of the future, as he played in all 12 games as an early-enrollee true freshman.
How he responds to Ruud's challenge this summer will go a long way toward answering whether Roberts can live up to his lofty potential as a Husker.
SPRING SURPRISE: Don't count out Weinmaster 
Nebraska already has six scholarship linebackers vying for playing time this offseason, but a walk-on could end up forcing his way into that discussion as well.

Junior Jacob Weinmaster saw action in all 12 games last year primarily on special teams, and he moved from outside to inside linebacker following the coaching change.
The fresh start ended up helping him as much as anyone. While Weinmaster still has plenty of work to do in order to solidify a place in the game day rotation, his play this spring definitely caught Ruud's eye.
That impression was even furthered with the Loveland, Colo., native's breakout performance in the annual Red-White game, where he racked up a game-high 13 total tackles, two TFLs, a sack, and broke up a pass for the White team.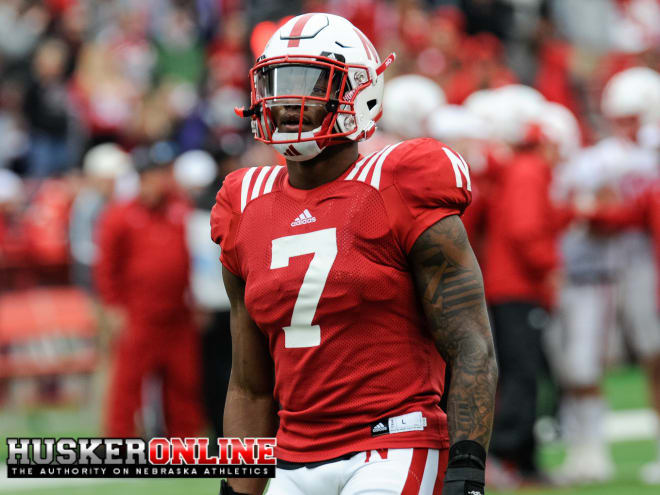 LOOKING AHEAD: Inside linebacker should be stocked for a while
Nebraska won't be adding any new inside linebackers to the mix this fall, but with five of its six scholarship players coming back in 2019, that room should be loaded the next two seasons.

The main question will be how much guys like Roberts, Ward, and Hampton develop over the next year and provide the primary depth along with Honas and Barry?
Obviously Roberts has an important summer ahead, but Ward and Hampton both have a golden opportunity to prove themselves with the increased practice reps and potential game snaps come the fall.
There's always a chance the Huskers could add another JUCO player to the unit in the 2019 class, but if all goes well with the progression of those younger guys, that might not be necessary.