Spring Preview: Tight end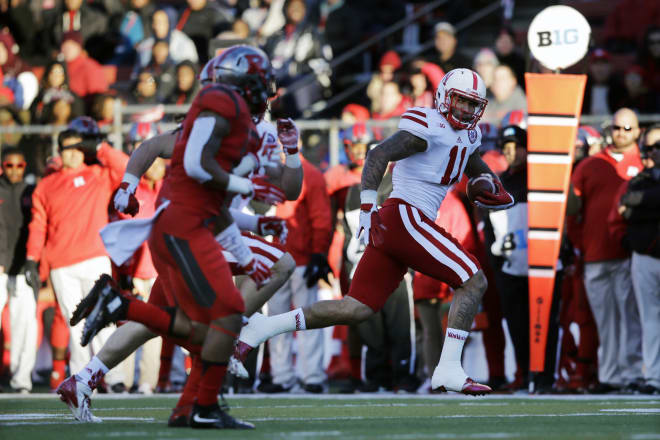 What we know
It appeared Cethan Carter and the coaching staff finally got on the same page at the end of 2015, and the results were tremendous. Consider Carter's close to the campaign:
First eight games (missed two due to suspension): 14 catches on 36 targets (38.9 percent catch rate); 164 yards
Last three games: 10 catches on 13 targets (76.9 percent); 165 yards
It took some time, but Danny Langsdorf began to find better ways to get the athletic senior involved. A 6-foot-4, 240-lb. specimen with speed to boot, Carter has something to prove in his final campaign. If he's able to build on the way he finished out 2015, he could have a very real shot at an NFL future.
Biggest question to answer
Is anyone else ready to contribute in the passing game? Sam Cotton and Trey Foster are both fine run blockers, but they combined for a meager four receptions last year. That pair can hurt a defense if it gets caught napping, but neither is going to make a major mark offensively.
Matt Snyder is the mostly likely to step in behind Carter as a receiving threat. Originally an Oregon State commit, Snyder followed Mike Riley to Lincoln before redshirting last year. The 6-foot-5, 240-lb. Calif. native averaged 24 yards per catch as a senior in high school, so he has some big-play ability. If he can quickly get caught up in the offense, he'll likely get a shot to contribute.
Jack Stoll and David Engelhaupt will also arrive in the fall, but neither will be around for spring practice.
Spring dark horse
Luke McNitt has a single reception last year, a six-yarder against South Alabama that essentially capped his contributions for the season. But McNitt has a set of skills that make him a very interesting chess piece for Langsdorf.
McNitt actually played quarterback at the University of Kearney in 2013 before coming to Nebraska. He ran for 318 yards and seven touchdowns during his freshman campaign while also spending some time as a receiver. McNitt showed some ability in preseason practice last fall and if he can build on that, maybe there's a niche role for him this season.