Spring opponent review: Troy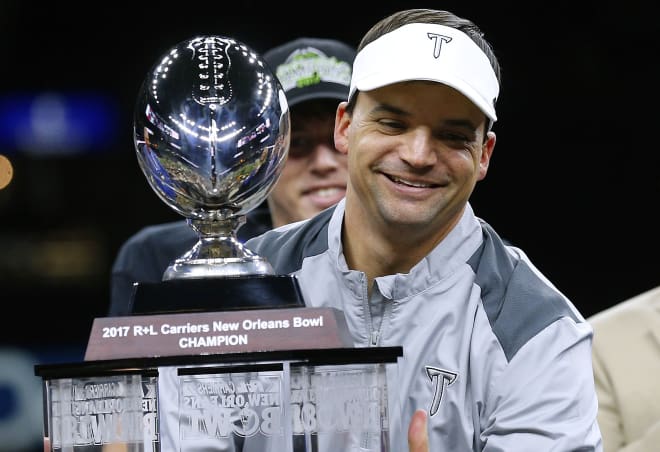 With spring practices now wrapped up around the country, HuskerOnline.com will take a look at where each of Nebraska's 12 opponents in 2018 currently stands coming out of spring ball and heading into the summer.

Today we look at the Troy Trojans, who are coming off an 11-2 season where they captured the Sun Belt title and beat a quality North Texas program in the New Orleans Bowl.
On top of that, they are coming off a season where they beat LSU 24-21 in Baton Rouge, arguably their biggest win in program history.
HuskerOnline caught up with Troy beat writer Jeremy Wise of the Dothan Eagle to get his thoughts and perspective on the Trojans coming out of the spring.
Spring overview
The biggest storyline for Troy this spring was trying to replace starting quarterback Brandon Silvers, who threw for 3,290 yards and 17 touchdowns in 2017, completing 63.9 percent of his passes.
Silvers was a four-year starter, who is currently working with the Philadelphia Eagles in their minicamp.
Silvers didn't have gaudy stats for the Trojans, but his intangibles as a leader are going to be hard to replace.
Returning starters 
Last year Troy brought back 98 percent of their offensive production at wide receiver, running back and quarterback, but had to break in almost an entirely new line.
In 2018, it's pretty much the opposite. Troy brings back nearly their entire offensive line other than left tackle Steven Rowzee.
The hope is the experience on the offensive line will help whoever the new starting quarterback is mature under center.
The other major loss besides quarterback is starting running back Jordan Chunn, who provided nearly 3,700 yards of total offense and 47 touchdowns over his career. At receiver, they bring a bulk of their production back in 2018.
Meanwhile on defense, the secondary brings back nearly all of their key players, as does linebacker. So when you break it down, this team will be led by their line play and receivers on offense, and they have a pretty strong group returning on defense.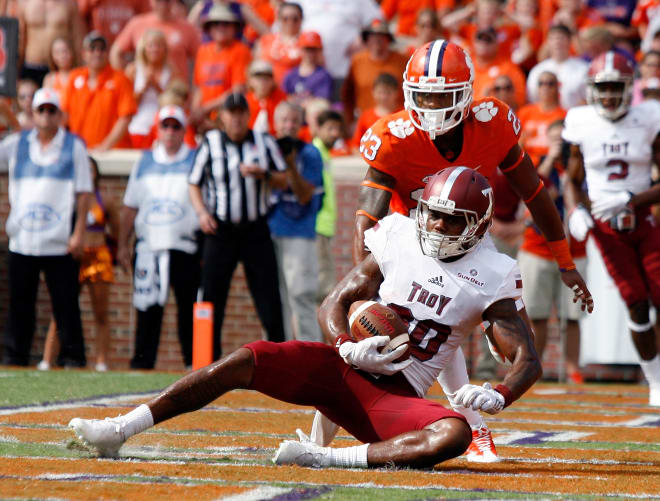 Offensive star: WR's Damion Willis and Deondre Douglas 
The Troy offense will be led by a pair of wide receivers in 2018 that will have the potential to give Nebraska's corners problems in Week 2.
Deondre Douglas and Damion Willis both had over 600 yards receiving in 2017, catching a combined 90 passes. Both players have the chance to be All-Sun Belt selections.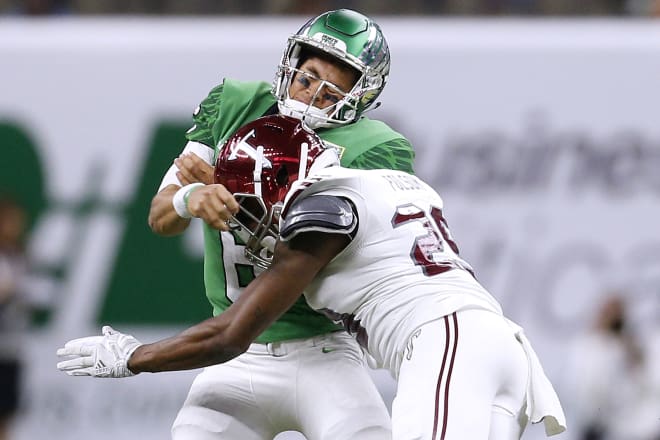 Defensive star: LB Tron Folsom 
Linebacker Tron Folsom doesn't get a lot of press, but he is Troy's returning leading tackler in 2017.
Folsom had a team-high 80 tackles, to go along with nine tackles for loss in his first season as a starter.
Biggest question: What will they get at quarterback? 
Both Kaleb Barker and Sawyer Smith are battling to replace Silvers at quarterback in 2018. Barker was Silvers No. 2, while Smith redshirted in 2017. Smith was actually once a commit to Scott Frost at UCF, before flipping to Troy in 2017.
Of the two, Barker offers more mobility than Smith. It was tough to get a read on the quarterbacks this spring because a lot of the key wide receivers missed practice time with injuries.
Both quarterbacks have a shot to provide similar leadership to what Silvers provided, but especially early it's going to be questionable with games out of the gate against Boise State and Nebraska.
Early outlook on Troy vs. Nebraska 
Wise: "It's hard to read now because it's hard know what Nebraska is going to be like. I know it's the third game of the season, and you have Scott Frost, and everyone is obviously really high on his hire for both sentimental reasons, and the fact he was so impressive at UCF. Will two games before Troy be enough for him to get things going?
"The other question is how does Troy handle the quarterback battle? They will get an early test when Boise State comes to town to open the season. Outside of those two questions, they are definitely not scared of playing Nebraska. The win over LSU was a huge confidence boost.
"Troy has won some of these game against teams like Missouri and Oklahoma State at home, but they have never been able to execute one of those on the road. Now they have that confidence of going into LSU and winning that game, so the trip up to Nebraska doesn't scare them. They'll have the confidence to go in there and compete. It's more about what will Nebraska be able to do under Frost in a few games, and how is Troy's quarterback battle?"
Overall 2018 realistic win-loss expectations 
Wise: "This team for sure has a lot of momentum under Neal Brown. I thought for sure somebody was going to pick him up in the off-season, and he'd be coaching in the SEC of the Big 12. He's got the wheels rolling in the right direction. This team has a bit of swagger and confidence about them.
"This is the first year the Sun Belt is playing with two divisions and a Sun Belt conference title game. The thought process is Troy is the favorite in the East division in the Sun Belt. I think there would be confidence that Troy could get to 10 wins again if the Nebraska game and the Boise State game were later in the season so they could get the QB situation figured out and settled.
"With those games being early in the season, it's hard to say that they are going win those games, it's hard to say they are going to lose those games. 10 wins I think could happen, but I wouldn't be surprised if it was more like 8 if the quarterback position doesn't materialize well."