Spring opponent review: Rutgers
The Rutgers Scarlet Knights enter the 2017 season hoping to take a step in the right direction under second-year head coach Chris Ash.
The former Ohio State defensive coordinator inherited a tough task in year one, winning just 2 games, and going 0-9 in Big Ten play.
Nebraska will open up Big Ten play this year in Lincoln against Ash and his Scarlet Knights. We caught up with ScarletNation.com's Bobby Deren to get his take on Rutgers coming out of the spring.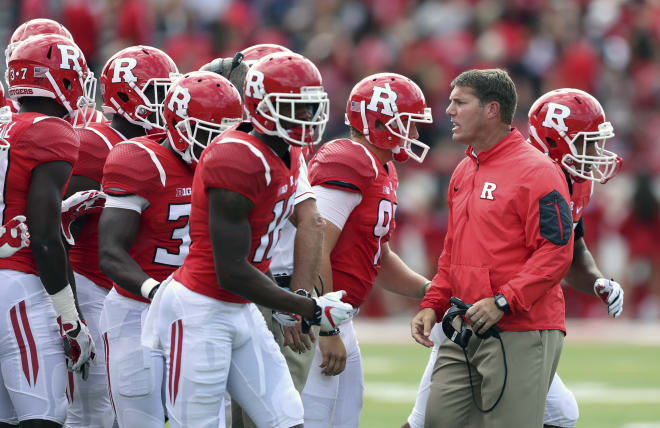 Spring overview 
Heading into his second year, look for Ash to put more of his stamp on the program. In 2016 Ash just had to make things work at times, battling major injury and depth issues at times.
This will be a big year just to see how Ash can develop his program after one year, and recruit. Most peg the Scarlet Knights as one of the bottom teams in the Big Ten, but they still expect to be better than a year ago.
The other factor to watch will be the addition of former Minnesota head coach Jerry Kill to Ash's staff.
Kill is Rutgers new offensive coordinator, and it was just announced at the end of April that former Louisville quarterback Kyle Bolin will join the Scarlet Knights as a graduate transfer. Bolin started 5 games over 2016 Heisman Trophy winner Lamar Jackson in 2015, before the Cardinals made the switch. Most expect him to come in and win the job in Fall Camp.
Returning starters 
Ash returns nine players on defense with starting type experience and another seven on offense.
A year ago depth was a major issue with the defense, which forced many guys to play hurt because they didn't have a quality back-up behind them.
On offense, the Scarlet Knights will add Bolin from Louisville at quarterback and Arkansas transfer Damon Mitchell at wide receiver. The offensive line is probably the area with the most questions, as they must replace their starting center and tackle from a year ago. Running back is another big hole that needs filled, as Rutgers only got three total touchdowns from their backs in 2016.
Offensive star: WR Janarion Grant 
After a breakout season in 2015 where he ran back three kicks and one punt for a touchdown, wide receiver Janarion Grant suffered a season-ending injury four games into the season.
Grant was able to redshirt, so he'll enter 2017 as a fifth-year senior hoping to get back on track where he was in 2015. Over his career Grant has 3,086 total return yards and he's run back eight kicks and punts back for touchdowns.
Defensive star: CB Blessuan Austin
As a sophomore cornerback Blessuan Austin ranked towards the top nationally with 14 pass break-ups in 2016. It was the most by a Rutgers defenders since 2012 and he will be one of the leaders of this Scarlet Knight defense in 2017.
Most program insiders look at the 6-foot-1, 195 pound Austin as one of the best NFL prospects on Rutgers roster this season.
Spring surprise: WR Damon Mitchell
The Arkansas transfer comes into Rutgers looking to make an impact right away. He played multiple positions at Arkansas, but will play wide receiver for the Scarlet Knights.
Mitchell is one of the most athletic players on Rutgers roster already, and look for him to have a big year as a relatively under the radar player in 2017.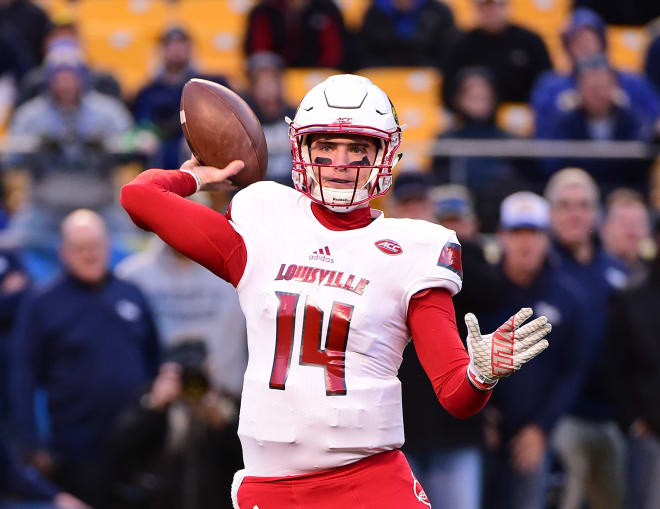 Biggest question: Quarterback and offensive line
With the addition of transfer Kyle Bolin in August, there will be a lot of questions about the quarterback position going into the 2017 season.
Nobody really jumped out in spring practice, so things are set up for Bolin to come in and win the starting job immediately as a graduate transfer.
The offensive line also remains a major question, as the Scarlet Knights are looking for a new starting center and right guard in 2017.
Early outlook on Rutgers vs. Nebraska 
Deren: "I think Rutgers will have a few games to get their feet wet, but it's going to be a tough competition for them. I think a lot of those question marks are going to have to be answered for this game to be competitive. I think a lot of it depends on how well Ash develops these players over the summer and how healthy he can keep them.
"It's going to be a tough game. Nebraska is one of those teams where everything is going to have to go right for Rutgers for them to stay in the game. A lot of it will depend if they can stay healthy and develop, and how well they mesh in the new offense with Jerry Kill. There is a lot of hype with the fan base about Kill, as they've never made a hire like this before. I think how well he's able to get that offense moving forward will be a telling sign as well."
Overall 2017 win-loss expectations
Deren: "It's still early, so I don't want to set anything in stone, but right now I could see progress and some baby steps made. They are probably about a 4-8 team. Now a lot of that depends if they can steal a game here, or do injuries decimate them and they fall back a step.
"I think you will see a more competitive team, but I think 2018 is the year that they can really set their sites on going to a bowl game, as they their cross divisional games are a little easier and their out of conference games are a little easier. I think this year is probably more of a developmental year, so 4 wins is about what I'm predicting for this season."