Spring opponent review: Oregon
With spring practices finally wrapping up around the country, HuskerOnline.com will take a look at where each of Nebraska's 12 opponents in 2017 currently stand coming out of spring ball and heading into the summer.
Yesterday we gave you an early taste of Arkansas State, today we'll take a closer look at the Oregon Ducks.
The Huskers will travel to Eugene on Sept. 9 to take on the Ducks and first-year head coach Willie Taggart, who comes to Oregon after a successful run at South Florida. HuskerOnline caught up with Duck Sports Authority publisher A.J. Jacobson to get his take on Oregon coming out of the spring.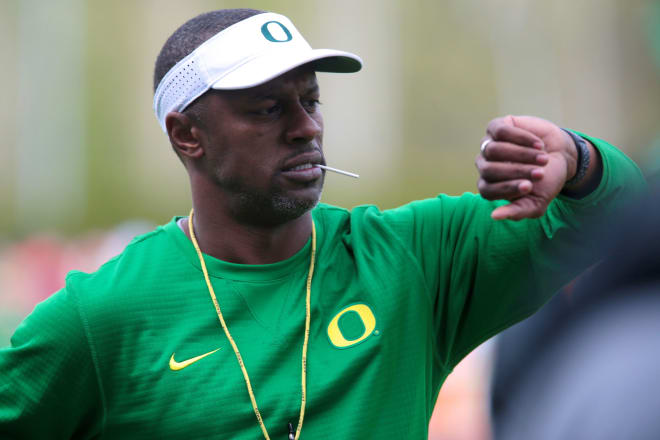 Spring overview
After some initial bad press during the winter, things are full speed right now at Oregon under Taggart. The buy-in factor coming out of the spring is very high, and that's been very evident with what the Ducks are doing on the recruiting trail, getting eight commits over a 7-day period this spring.
Jacobson said the program is now "energized" after the rough 4-8 season in 2016. Look for the Ducks to continue to run a lot of spread and up-tempo elements on offense, but it won't obviously be Chip Kelly's offense. Taggart calls his system the "blur offense," which is something he ran at South Florida. Over time, most expect him to bring over some elements from Jim Harbaugh, who Taggart looks at as a coaching mentor.
On defense, it's hard to get a good read on what exactly the Ducks will be in 2017 under new coordinator Jim Leavitt. Oregon was 116th in total defense and 115th in scoring defense (37.5 points per game) in 2016 under Brady Hoke. The Ducks are expected to be more of a base 3-4 on defense, but they've mixed it up with some 4-3 this spring as well.
Returning starters
Overall, Taggart is going to have a great base of returning starters to work with in 2017. Oregon returns eight starters on offense and seven on defense.
They return their starting quarterback Justin Herbert, running back Royce Freeman, two of their top three receivers and four of five linemen on offense.
Defensively, they lost two of their three linemen and two out of four linebackers, but they return their entire secondary.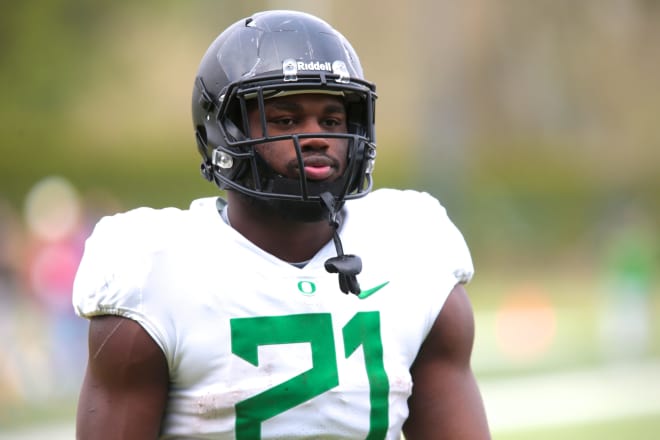 Offensive star: RB Royce Freeman 
After going down with an injury in the Nebraska game, Freeman still finished with 945 rushing yards and nine touchdowns in 2016.
Before getting injured against the Huskers, Freeman was well on his way to a huge season. He was limited in 2016 with just 168 carries after being named a first-team All-Pac 12 selection as a freshman in 2015 with a school-record 1,836 rushing yards.
Taggart has always been known for the physical element he likes to have in his offense. Expect Freeman to be the workhorse for the Ducks in 2017.
Defensive star: LB Troy Dye
As a true freshman in 2016, linebacker Troy Dye led Oregon's defense with 91 tackles, 13 tackles for loss and 6.5 quarterback sacks.
Look for Dye to take another step forward and be the player the Ducks will build their defense around after a breakout freshman season at inside linebacker.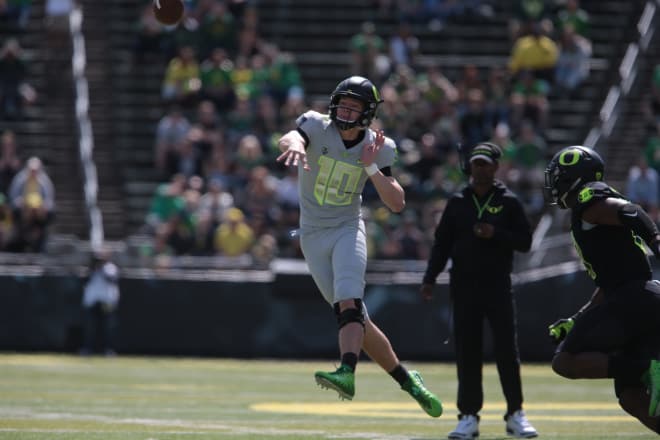 Biggest question: Can this defense take a step forward?
If Oregon wants to improve it's record from a year ago, clearly it needs to start on defense.
The Ducks had one of the worst defensive units in the country under Brady Hoke, and they will be breaking in another new coordinator in Jim Leavitt in 2017. Can Leavitt get this group to believe after the great job he did with Colorado's defense in 2016.
Early outlook on Oregon vs. Nebraska 
Jacobson: "I think it will be a whole different situation. Last year that was a real good football game obviously when you think back to it. It was a back and forth game, with a huge run by Tommy Armstrong there at the end to seal the deal with just a couple minutes left.
"Back then the expectations for the Ducks where really high. I think they were ranked No. 22, so they were still looking at a pretty decent season. Nobody was thinking 4-8 at that point, so yeah that Nebraska game was a turning point. They went from being a contender for the Pac-12 title to week after week of disappointment. Oregon was still a good team at that point, and the loss in Lincoln was the turning point of everything."
Overall 2017 win-loss expectation
Jacobson: "I think the pieces are in place for them to potentially contend for the Pac-12 North, but we'll have to see about that. I remember when all the coaches got fired, the common theme from a lot of the coaches that had gotten fired was Taggart is really set up to turn this thing around fast. Taggart has all the key pieces back that were either inexperienced or injured last year.
"I think there's the potential though to turn it around immediately, maybe not a national title contending team, but certainly a Pac-12 North contender and maybe a Pac-12 title contender. I think the talent is there for that, and if Taggart is a good coach and he's getting the talent to execute, there's no reason that can't be the goal this year."